BROWSER GAMES
Build a city, unify your race and create a real empire to rule all over the world. Uprising Empires, in addition to the choice between four available races (Kingdom of Jerusalem, the Byzantine Empire, the Turks, the Mongolian Empire)offers two different features: belong to the organizational/managerial part of the game the choices concerning the building and development of base, military, research and storage structures. In addition, once reached a certain level of population, points, heroes and technologies, it's possible to progress to next age with a significant increase of own potential.
Belong to the war/tactical part of the game the organization and development of military buildings (the barrack, the civil workshop, the siege workshop, the stables and other structures to each kingdom), but above all heroes recruitment and equipment are indispensable for a fast victory in battle; lastly appears ingenious the presence of the Infirmary where soldiers badly injured can be treated.
The game has four different geopolitical vi...
Uprising Empires screenshot: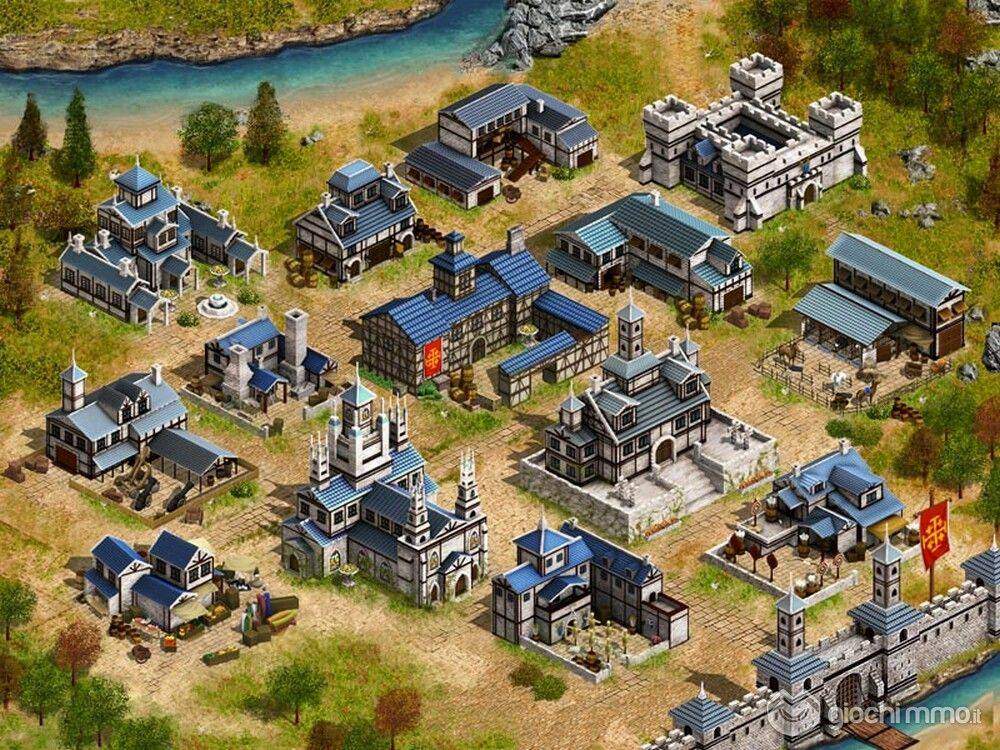 NinjaWaz is a free to play anime themed browser-based online game, Developed by Dream Network Technology, where players play the role of a ninja who is entrusted with a mission to defeat the most vicious and destructive evil forces. Players can use diversified manga characters, inspired from Naruto and Bleach avatars, thanks to the multi-class system.
The game offers a unique synthetic system, which allows players to synthesize any items; up to thousands combination will let players experience the fun of creation and innovation. The game also features costumes which will change player's attributes, skills and equipments, and a diversified skill system divided in to 10 big styles: Fire, water, Soil, wind, thunder, body surgery, seal, ninja instrument, magic, medicine.
There are different competition modes, where players may be granted with generous rewards, like World Tournament and National League. The World Tournament is a place for you to contest with other heroes and fight for the championship....
NinjaWaz screenshot: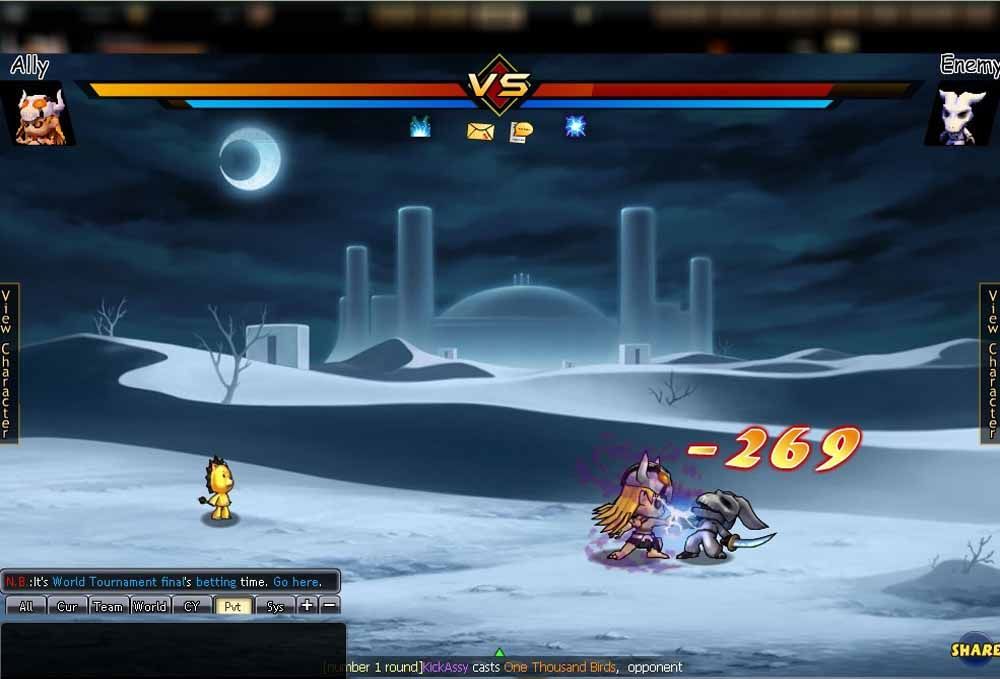 Dawngate
Game Style: Free to play MOBA
Available Platforms: Windows
Developing Studio: Waystone / EA Games
Dawngate is a fast-paced free to play action packed MOBA that allows players to choose from various "Shapers"; fantasy champions locked in an endless battle. With currently 25 different characters to choose from the game developers have put a different twist to their game in so far as characters are completely separate from the types of roles that are typically filled within a MOBA game battle and any character can step into any role.
Players will still be extremely familiar with the style of gameplay found in Dawngate, sticking to the traditional base fighting elements, pushing lanes, fighting through waves of enemy minions and knocking down enemy towers, all of which culminates in destroying the enemy base though in Dawngate players will have to kill an enemy Guardian boss to claim victory. As well as the classic features there are a few additional ones to further add to the games uniqueness such as the six Spirit We...
Dawngate screenshot: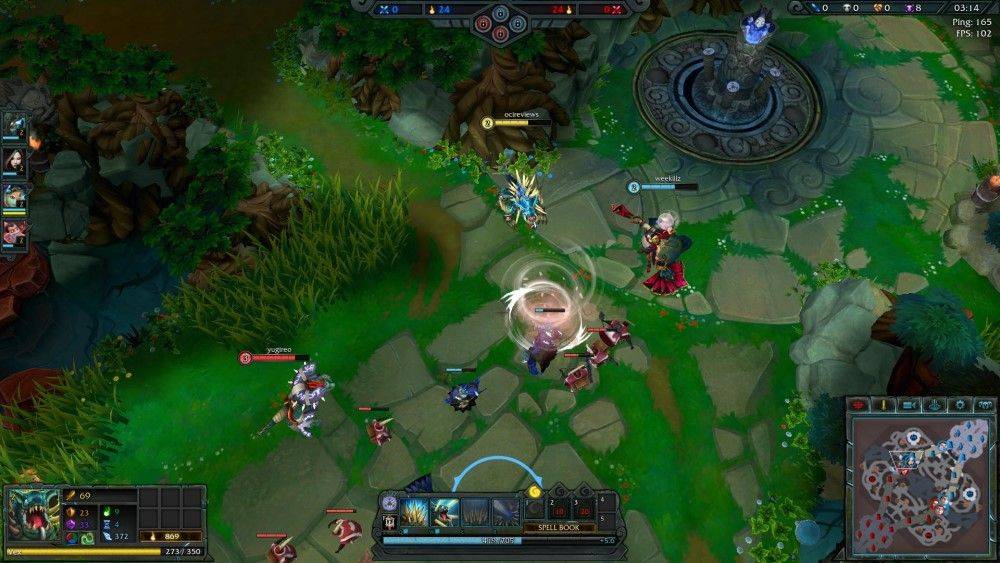 Hex: Shards of Fate
Genre Type: F2P MMO TCG
Platform Accessibility: Windows
Development By: Cryptozoic Entertainment/ Hex Entertainment
This free to play game is a classic trading card game meets MMO RPG where players must build up their own Champion character, level them up, equip them with gear acquired from various dungeon raids, build up their forces/deck with a variety of troops and special abilities and go up against other players and intelligent AI. With a number of unique mechanics and gameplay features Hex stands out from the crowd and offers complex strategy for experienced players and an intuitive system for those new to the genre.
Battles consist of two champions going head-to-head, using their cards and special attacks to try and reduce the opposing Champions hit points to zero and claiming victory. Players take it in turns to place cards onto the battlefield, done through a variety of "phases" where players must put the cards in their hand (chosen randomly from the full deck) into a "Chain" area showing which ...
HEX: shards of fate screenshot: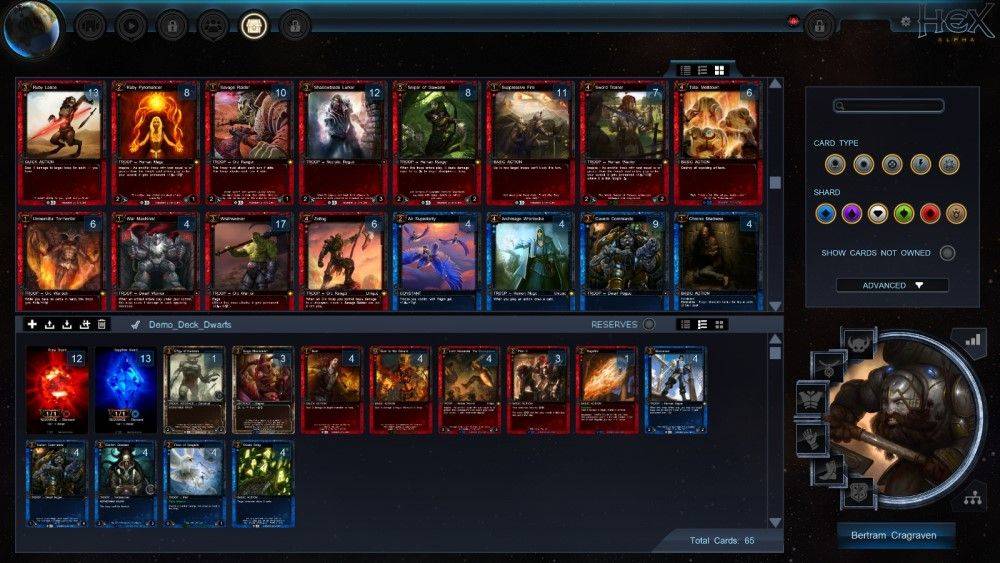 Have fun together with all you family, with a summer game really fresh, Ice Age Online! Ice Age Online is a free game, directly playable from browser and set in the world of the animated film "Ice Age". To begin own "jump & run" adventure is very easy: you have only to register and log in the game web-page. Now the first thing to do is to create your character, a sloth through and through similar to Sid (main character of Ice Age), but customizable as you prefer (it's possible to create it male or female, to choose hair and some accessories). The game (now in beta version) it's available both in English and in Italian. It has funny and useful social options: for example it's possible to see not only the ranking of the best sloth around, but also to add up to five friends in a list, so that you can check respective improvements.
The purpose that our alter ego has to achieve is to save own pack and other friendly animals from the glaciation's hardness, collecting resources of all kinds (not only acorns… but also watermelons, ham...
Ice age Online screenshot:

Developed by XS Software for internet browsers. Street Mobster is a mafia/tycoon browser-based MMO game. With its unique "gangsta" graphical style, combined with original pixel-art graphics, the player enters into the unique atmosphere of the criminal underworld. Starting from a lonely poor street thug, the player can evolve and develop their own underground network.
It features 38 different gun models, 23 fighting dog breeds, 40 rides to choose from, 26 special items, 12 quests, Possibility to play anywhere, anytime, directly through your browser, with nothing to download and vast amount of quality graphics.
You have to develop your own economy in order to become a millionaire. When you have millions, you can build factories, and thus you can produce anything you need – cars, weapons, or breed dogs. You can be a bar owner or even a pimp. And if you want, you can just speculate on the market and control the prices – buy low, sell high.
When you are tough enough, you will be able to take over the others' streets and beat your enem...
Street Mobster screenshot: