BROWSER GAMES
Tiny Mighty
Genre Type: F2P MMO
Platform Accessibility: Web Browser
Development By: Amzgame
In Tiny Mighty players are tasked with assembling their own team of tiny Heroes, imitating characters from the Marvel franchise the graphical design of the heroes are smaller, fatter versions of official characters but renamed such as Poison (Venom), Grout (Groot), Wolfie (Wolverine), Laser Eyes (Cyclops), Rabid Racoon (Rocket Racoon), Dr Octopi (Dr Octopus) and more. The game follows a quest based progression with automated features, where players must build up their own team and try to improve the power of their collected heroes. The game is a 3D side scrolling MMO that can be played directly through your web browser and is completely free to play.
Starting out with an initial Hero; Dead Man (Ghost Rider) you have a single ability that you can use when in battle; picking up a quest players head into a level and must complete the different stages, unlocking them in order as they are completed. In the battle characters automatically ...
Tiny Mighty screenshot: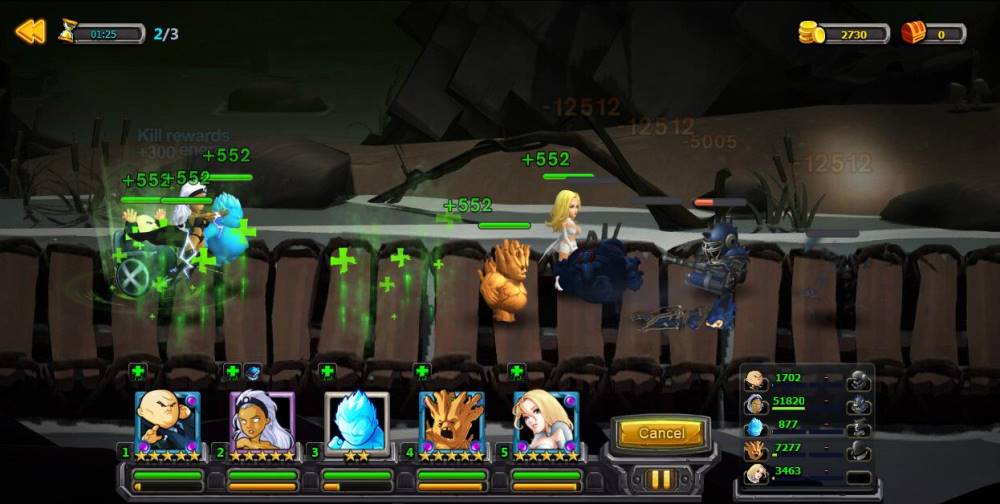 Developed by Playzo and set in the Second World War, Wargame 1942 is a military strategy browser game which gives players the opportunity to build up their base, research and develop different military vehicles and aircrafts in order to build an army to fight against the enemies. Use your diplomatic skills to influence the world politics and to write yourself into the history books and use your army to fight against thousands of different players.
Wargame 1942 features a deep and well rounded PvP system which strongly encourage and support relationships and war between players and offer some pretty unique features different from other games of this genre. For example, to spice things up and force you to think carefully before launching an attack, the game let you take your enemy's building or lose your own instead of just stealing resources. Moreover, you can use a useful a spy system to send Agents and Stork to spy upon your target empire and inform you about its units and resources.
The game's setting takes place during the S...
Wargame1942 screenshot: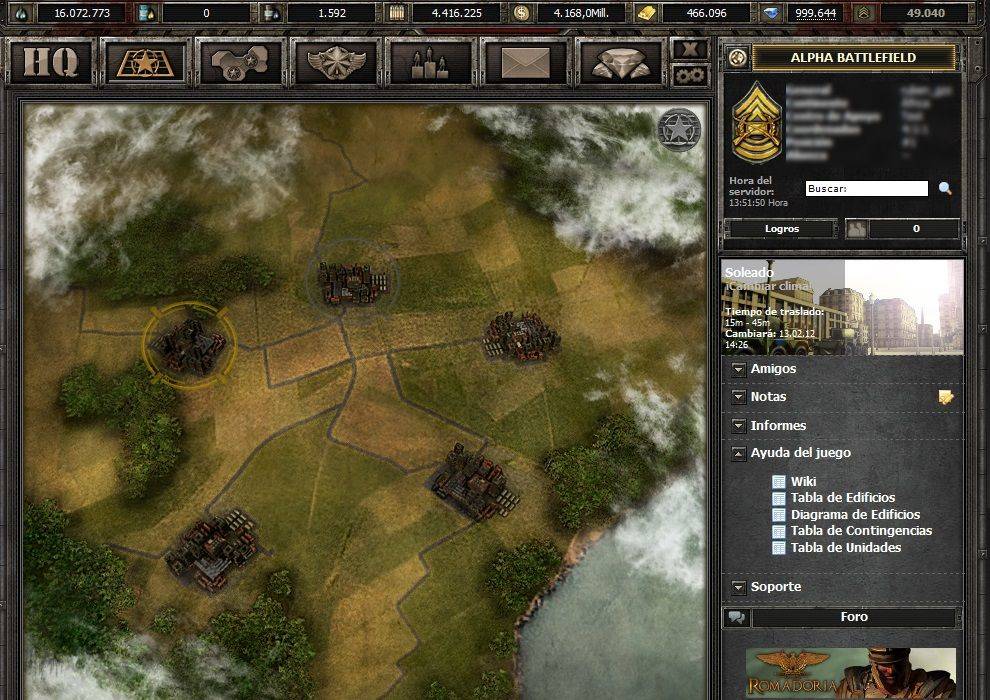 Space Pioneers 2
Genre Type: F2P MMO Strategy
Platform Accessibility: Web Browser
Development By: Looki
Take to the stars in this exciting free to play strategy MMO as you expand your fledgling Empire across a multitude of star systems, seeking out new planets and colonising them to bring them into your own territory as you compete against other rival empires who share similar goals in their rise to the top. This resource management/Empire building MMO offers long-term gameplay with a wide variety of options for players whether they wish to act peacefully and diplomatically towards other players or show their strengths through combat. The game does not require a client download and can be played for free through the official webpage and accessed directly in your chosen web browser.
As with many Empire management games the core of Space Pioneers 2 is to build is to build your Empire up and become one of the strongest players in the game, acquiring resources, colonising planets, raising a strong military fleet and asserting y...
Space Pioneers 2 screenshot: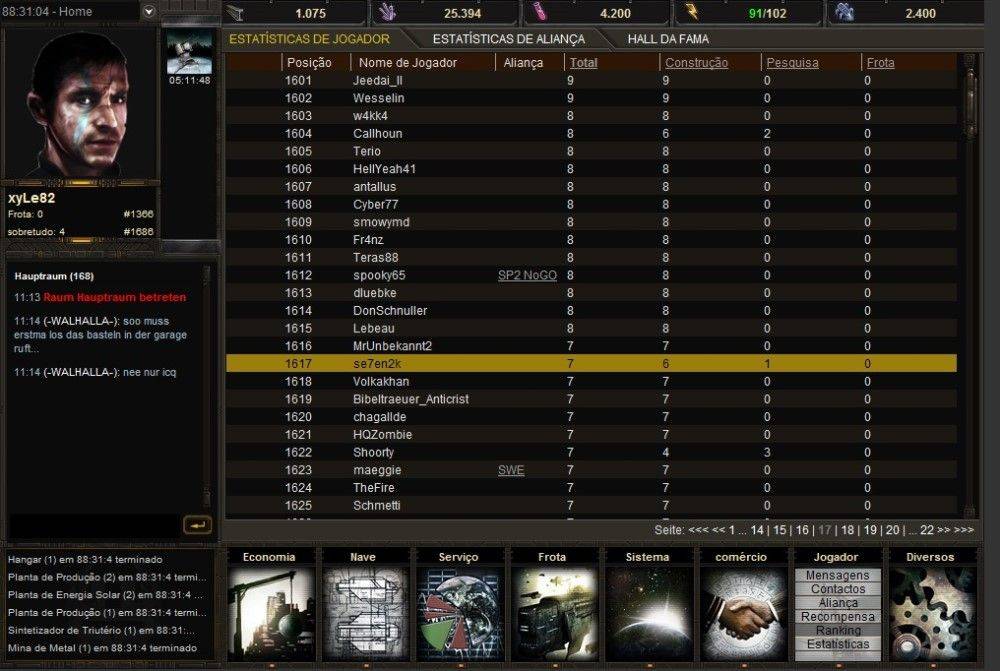 Desert Operations is a free to play military Strategy Browser-based Game where you fight as the Ruler of a small country against thousand other players or make allies with them through clever diplomacy, developed by Playzo GmbH for Internet web browsers. Raise your influence on the world politics by creating alliances or making war declarations. Found alliances, so you and your allies can fight against your enemies. Trade with your allies and spy on your enemies. Ready to play in your browser directly, you have many possibilities to create your country and defend yourself against hostile takeover.
You can be a premium user. In the Premium menu you can buy Diamonds and for example exchange them for better weather. There you will choose first from the payment options and then the Group. The entry of the Diamonds is immediately in your account after the payment is received. You will enjoy more features like: Productions will conclude immediately (Diamond = 1 for every 30 min), exchange Commodities, buy Special Weapons, change The weat...
Desert Operations screenshot: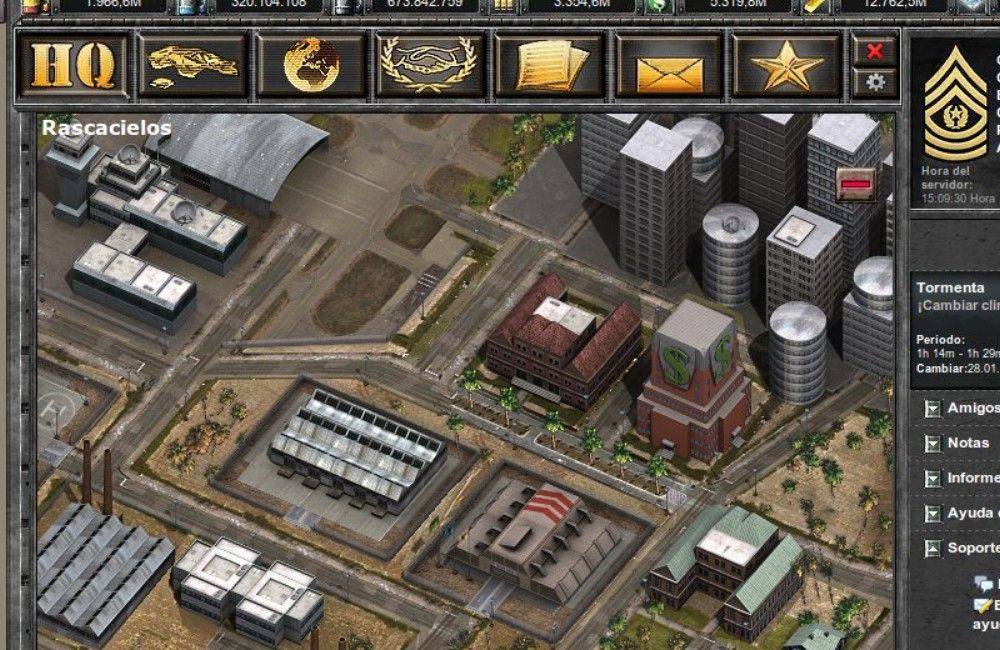 Farmerama One Month Premium For FREE here
April 8th 2011 and end Monday, April 22th 2011
Developed by Bigpoint for Internet browsers, Farmerama is a browser-based game, free to play mmorpg where you live as a humble farmer. Make the best of life and carefully tend your greatest asset: your land. Ready to play directly in your browser, you have your own field where there's a farmhouse, barn, mill, water tower and manure pile on this field for you to use. Breathe in the fresh country air and starting farming. There's lots of work to be done and no time to rest! Your field is divided into a grid. On this grid, you can farm your land, plant trees or raise animals (see "Livestock" for more info about animals).
If you sign up to become a premium farmer, you can visit the lookout tower to get either a lookout or haverster to lend you a hand of the farm. Get your hands on the Premium Pack and earn some game leverage, like reliable customers who drop by the farmstead every day and order twice as much. or more customer orders (20 instead o...
Farmerama screenshot: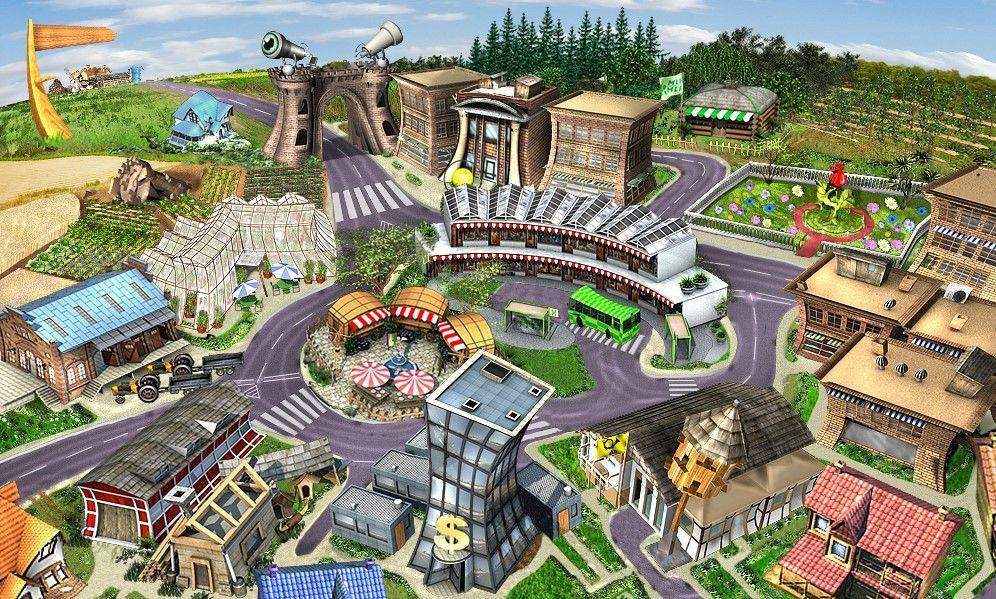 In Zero Hero you play as a fledgling hero looking to make his or her name in the world. Beginning your career as a low level neighbourhood watch type and helping old ladies cross the street and stopping the local bully from stealing peoples Wi-fi to pirate download his Hip Hop, you will in time grow to be a renowned superhero.
By taking on missions, either Fighting or Time missions, you will earn coins and EXP. EXP is used to level up your characters abilities, improving their stats and getting new powers to become a more formidable hero. By levelling up you will also begin to unlock all new areas in the dangerous city and take missions more suited towards an up and coming superhero, both missions and increasing stats will take time, but these can be completed instantly by using premium currency.
The coins that you will acquire through missions or through your day job, a nice source for extra coin, will primarily be used to buy items in the in-game shop to purchase all manner of crazy costume pieces and wacky accessories. Every...
Hero Zero screenshot: