BROWSER GAMES
Naruto Saga is based on popular anime Naruto, now made into a ninja themed MMORPG where players get to take their own journey and become an infamous martial artist. Travel across the world and visits well-known locations and meet popular characters from the series in your adventure. The game is completely free to play and browser-based so no client is needed and you can playedirectly in your Internet browser; with dozens of new features there is plenty to do within the game and hours of online fun.
At the culmination of the first in game quest players are able to choose which can genre they wish to specialise in made up of three different martial arts forms. Ninjutsu practitioners will have improved critical strike chances to deal more damage to the enemy, fighters at utilising Taijutsu and more proficient in blocking techniques reducing the amount of damage taken and those who use Genjutsu are more skilled in dodging manoeuvres and can avoid all damage when triggered.
The biggest feature of the game is no doubt the quests syste...
Naruto Saga screenshot: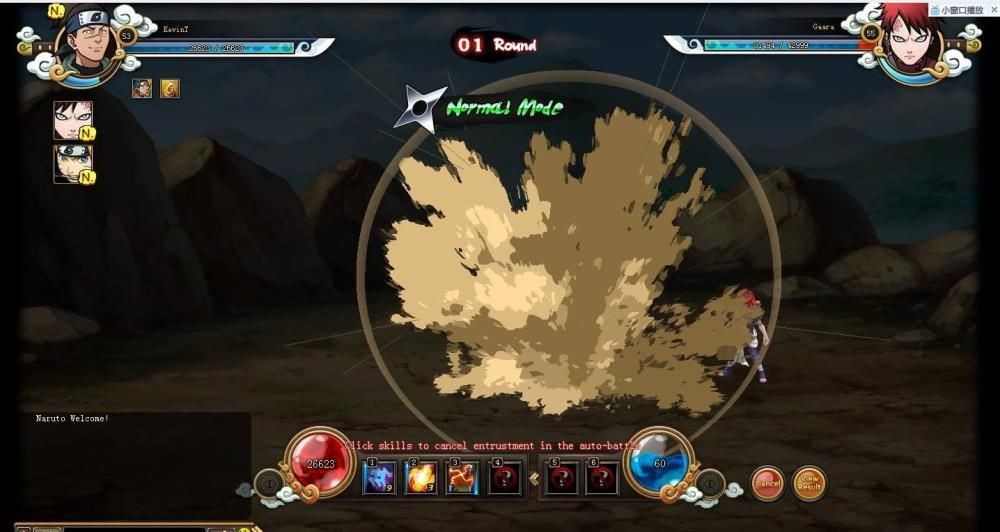 Big Farm
Game Genre: Farm Management Free to play MMO
Developed By: Goodgame
Platform: Web Browser
In this browser based free to play farm management game players take on the role of a fledgling farm owner, inheriting a farm from your Uncle George who hasnít had much luck in getting the farm off the ground. With advice from a few helpful characters and a little guidance along the way you will quickly raise this rundown farm into a successful and lucrative business as you manage every aspect of construction, production and expansion. The gamesí colourful graphics, simple user interface and casual gameplay will appeal to audiences young and old, from those who wish to pick up and play for a few hours to those who want to spend the evening tending to their chickens, growing their crops and chatting to new friends.
The main focus of the game is building up your farm and improving the various buildings and quality of produce that they can create, which in turn will make a more lucrative business and further help you to expand and ...
Big Farm screenshot: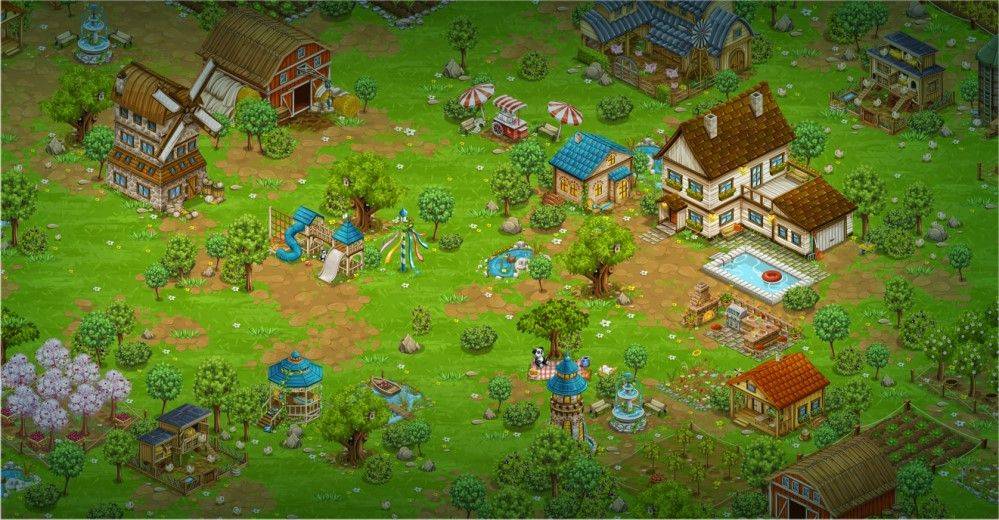 Rainbow Saga
Genre Type: F2P MMORPG
Platform Accessibility: Web Browser
Development By: NGames
This fun and colourful MMO role-playing game lets players step into the boots of a rising Guardian sworn to protect the land of Troonmill against the rising threats of the Devil Lordís army in a story driven RPG that is advanced as players progress through the game. Rainbow Saga is packed full of features focusing primarily on PVE content but offers players the chance to PVP in the Arena, at all times working towards acquiring more powerful items and gear as well as levelling up with XP to gain access to new features and skills. The game is completely free to play and can be played directly through your web browser without the need of a client download.
Rainbow Saga offers a more action packed combat system were players must control their character through a 2-D platformer side scrolling world using the keyboard to move around and attack enemies in real-time combat. The types of attacks that players can make depends upon their Cla...
Rainbow Saga screenshot: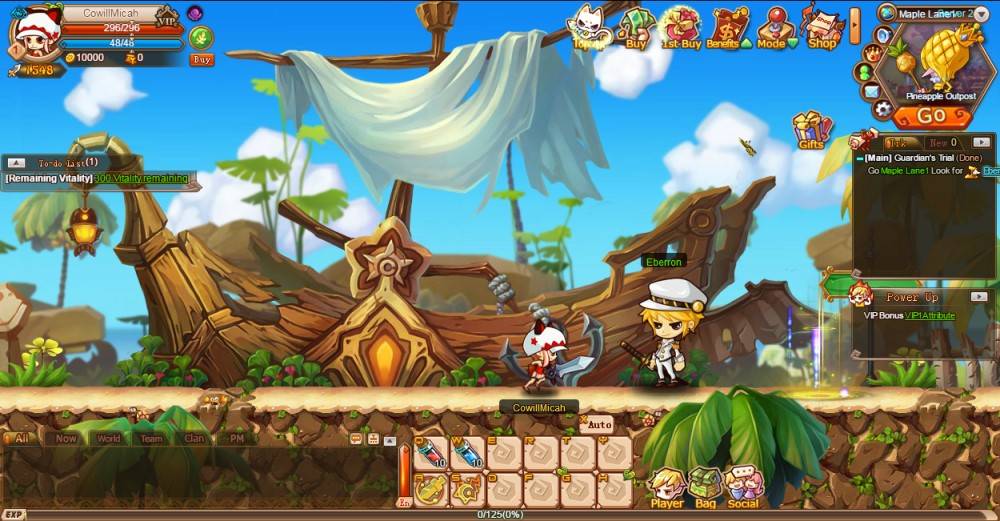 Tiny Mighty
Genre Type: F2P MMO
Platform Accessibility: Web Browser
Development By: Amzgame
In Tiny Mighty players are tasked with assembling their own team of tiny Heroes, imitating characters from the Marvel franchise the graphical design of the heroes are smaller, fatter versions of official characters but renamed such as Poison (Venom), Grout (Groot), Wolfie (Wolverine), Laser Eyes (Cyclops), Rabid Racoon (Rocket Racoon), Dr Octopi (Dr Octopus) and more. The game follows a quest based progression with automated features, where players must build up their own team and try to improve the power of their collected heroes. The game is a 3D side scrolling MMO that can be played directly through your web browser and is completely free to play.
Starting out with an initial Hero; Dead Man (Ghost Rider) you have a single ability that you can use when in battle; picking up a quest players head into a level and must complete the different stages, unlocking them in order as they are completed. In the battle characters automatically ...
Tiny Mighty screenshot: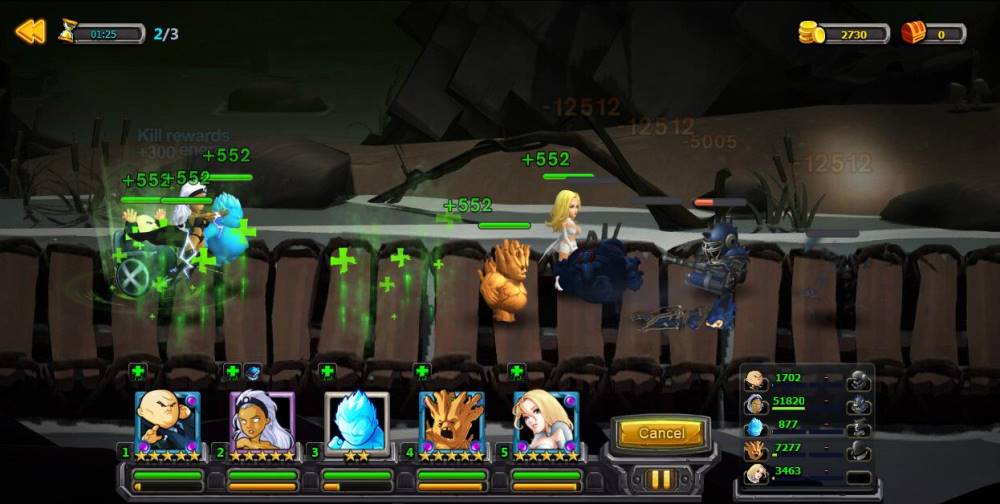 Developed by Playzo and set in the Second World War, Wargame 1942 is a military strategy browser game which gives players the opportunity to build up their base, research and develop different military vehicles and aircrafts in order to build an army to fight against the enemies. Use your diplomatic skills to influence the world politics and to write yourself into the history books and use your army to fight against thousands of different players.
Wargame 1942 features a deep and well rounded PvP system which strongly encourage and support relationships and war between players and offer some pretty unique features different from other games of this genre. For example, to spice things up and force you to think carefully before launching an attack, the game let you take your enemy's building or lose your own instead of just stealing resources. Moreover, you can use a useful a spy system to send Agents and Stork to spy upon your target empire and inform you about its units and resources.
The game's setting takes place during the S...
Wargame1942 screenshot: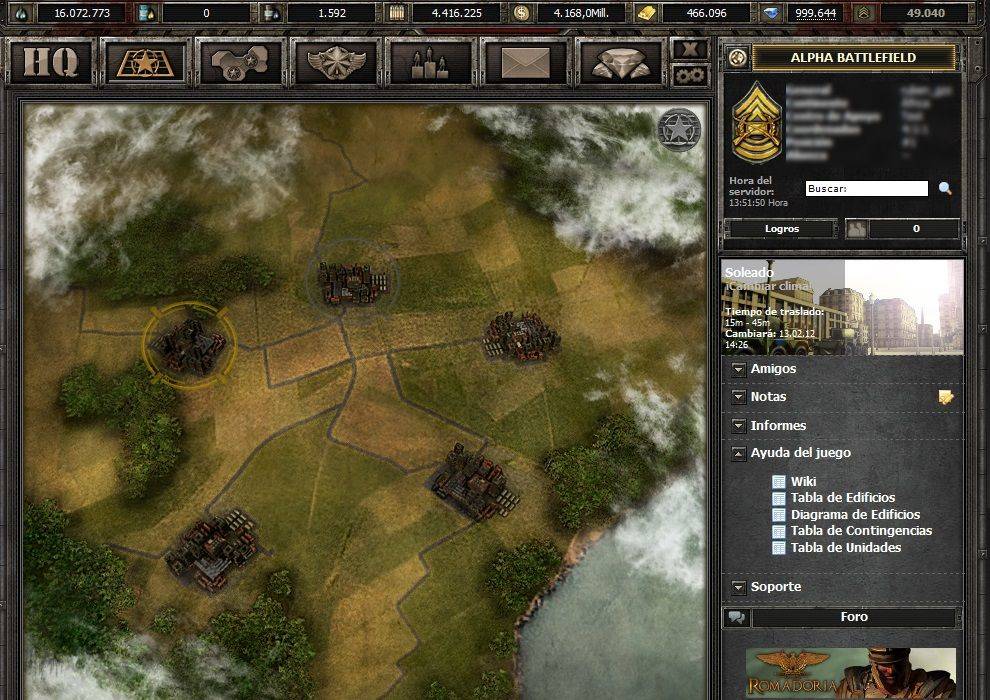 Space Pioneers 2
Genre Type: F2P MMO Strategy
Platform Accessibility: Web Browser
Development By: Looki
Take to the stars in this exciting free to play strategy MMO as you expand your fledgling Empire across a multitude of star systems, seeking out new planets and colonising them to bring them into your own territory as you compete against other rival empires who share similar goals in their rise to the top. This resource management/Empire building MMO offers long-term gameplay with a wide variety of options for players whether they wish to act peacefully and diplomatically towards other players or show their strengths through combat. The game does not require a client download and can be played for free through the official webpage and accessed directly in your chosen web browser.
As with many Empire management games the core of Space Pioneers 2 is to build is to build your Empire up and become one of the strongest players in the game, acquiring resources, colonising planets, raising a strong military fleet and asserting y...
Space Pioneers 2 screenshot: