BROWSER GAMES
AdventureQuest is a fully Flash-animated RPG that you can play when you are on your lunchbreak, when the big game servers go down, or even for hours every day! You fight against hordes of monsters and enemies so that you can grow stronger and obtain ancient weapons of unimaginable power. You need nothing more than your web browser and the latest Macromedia Flash plugin to play.
Explore an entire world, filled with over 700 monsters, hundreds of items, magical powers to gain, and many classes to master! Become a Fighter, Wizard, Ninja, Vampire Slayer, Rogue, Knight, Mage, Paladin, Dragonslayer, and more. ...
AdventureQuest screenshot: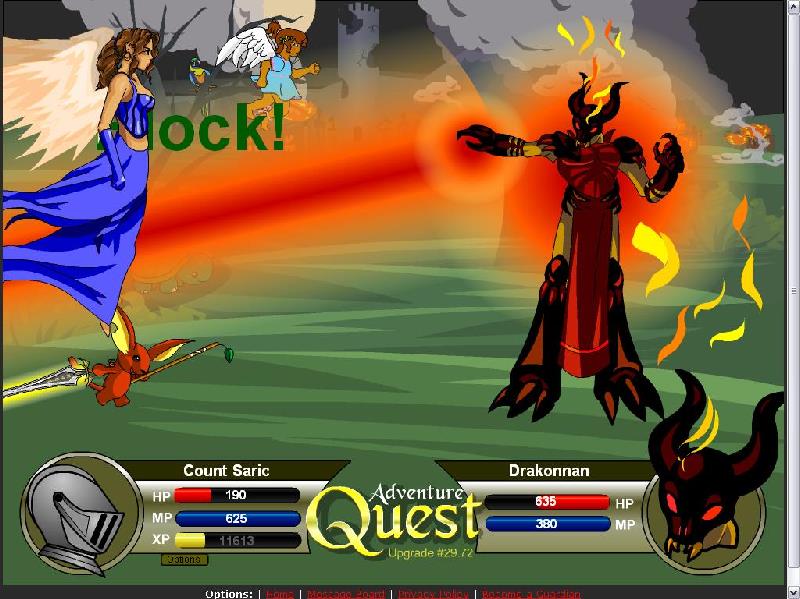 AQWorlds is a 100% browser based game with real time combat, original art, and an entire world to explore. Battle monsters and obtain weapons, armor, pets and items.
All you need is Flash and your web browser to participate in the fun with players from all over the world with the ability to meet in ourºs.
At long last we have accomplished the seemingly impossible goal of adventuring and battling alongside each other for real. The best part is, in an upcoming release, you will be able to import data from your existing AQ/DF/MQ characters and accounts, making all of your old hard work and effort really mean something. Like our other games, AdventureQuest Worlds was built from scratch. We hope you are excited about this new MMO and will become involved and help us build it, whether you are a new player, joined us for our releases of DragonFable and MechQuest or have been with us since the very beginning!...
AdventureQuest Worlds screenshot: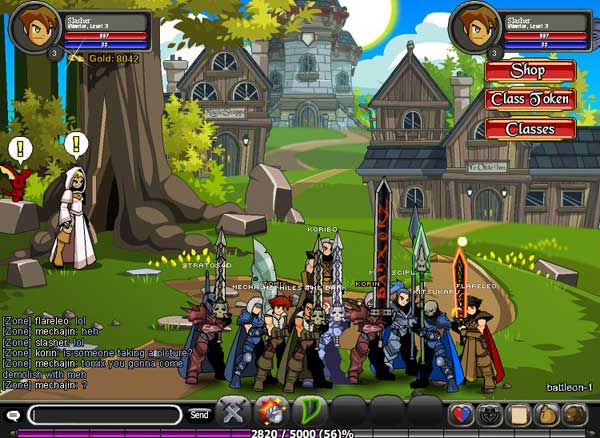 Developed by Ubisoft, The Settlers Online is a free2play browser based game. The player will need to build an empire starting from the Mayor's house and he will need to develop his city/empire. The UI is simple and intuitive and the player will learn about the game through a very well done tutorial. The graphic part of The Settlers Online offers a great view and the graphic style is really nice and ironic.
You can also build some special items that will grant you buff and other cool things that will boost your research for raw materials. You can also train some special NPCS that will discover for you some new raw material points or new zones in the map.
The game presents a really well tutorial and there is also the possibility to interact with the other players through a very well done chat system. There is also the possibility to make some relations with the other players trading and chatting with them. Inside the game there are a lot of buildings that can be upgraded and they are useful to bring some raw materials to your set...
The Settlers Online screenshot: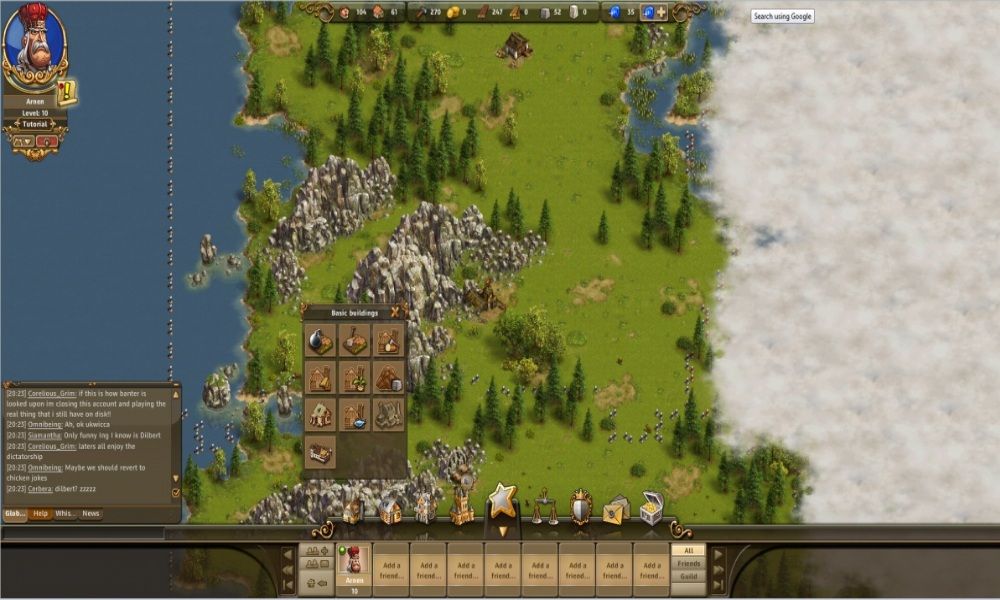 GoalUnited is a browser game mmorpg where the player will manage an entire football team. The player needs to manage all the aspects of the team such as football players, buy and sell the players, build and manage the new stadium and so on.The player will need to choose also the training of the team by a card system and can program the weekly training of the team. There is also a system of premium membership that will unlock completely all the features of the game....
GoalUnited screenshot: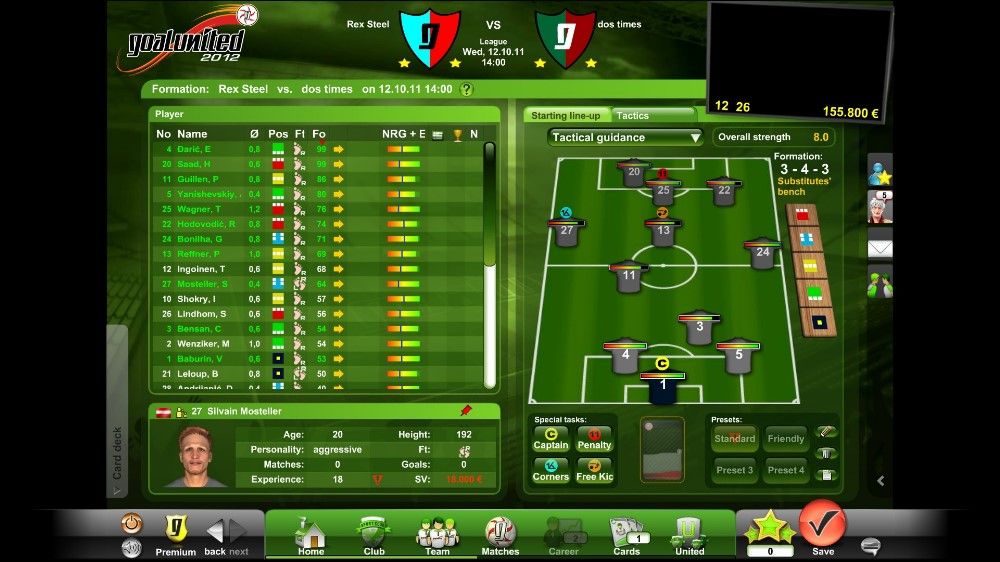 Developed by Bright future for internet browser, Rail Nation is a free-to-play strategy and management MMO. Directly playable in any major browser, the game puts players into the shoes of a manager of a small railroad company whose goal is to transport as many goods as possible through the different historic railroad eras. Moreover, it combines an in-depth transport simulation with a refined strategy game in charming graphics.
The game focuses on a joint gaming experience and offers the option of founding a multiplayer company in order to unite friends, competitors or even bitter rivals into a single corporation. When joining a corporation, players will be able to advance more quickly. They will earn prestige points, this way contributing to the company's position in the rankings. A game round ends after about four months, making Rail Nation quite fast-paced for a browser game, and the winner is the player able to generate the most prestige.
The initial phase of the game introduces the game mechanics. Every new digital railroa...
Rail Nation screenshot: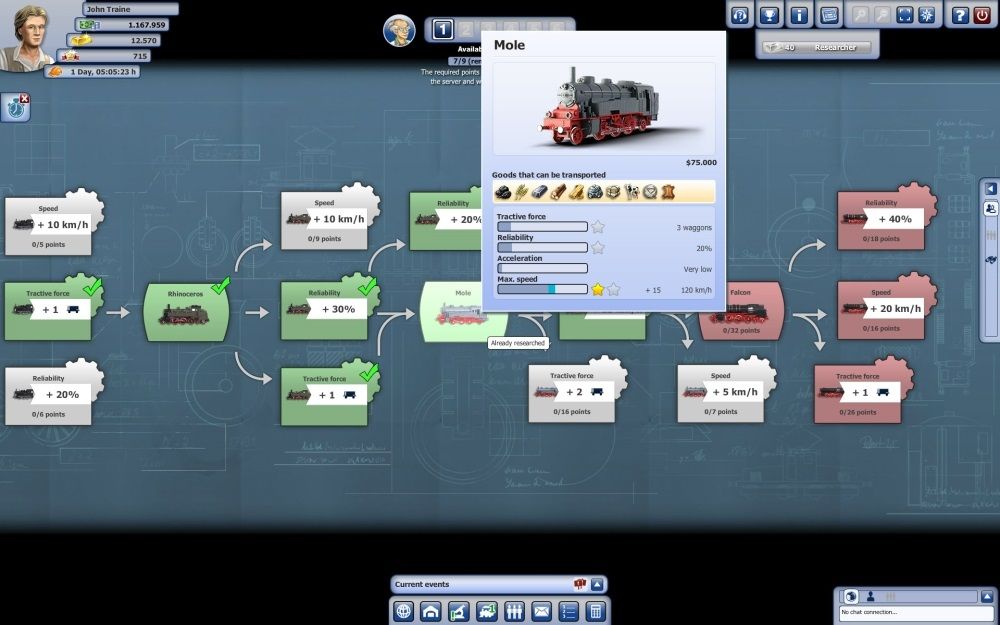 Panzer General Online is a Free-to-play Card Collecting MMORPG, estrategy game for browswes developed by Ubisoft.
In Panzer General Online players are the general of their own army fighting for either the German axis or the Allied Forces, the core element of the title is a card collecting MMO where players must use strategy and tactics to defeat enemy AI and real-world players. The principle of the game is for players to build up their own forces, traditionally seen as being a deck in other games of this genre, and building up their units and action command cards as per their preferred strategy style. Panzer General Online is a completely free to play MMO and can be accessed directly through your favourite web browsers without the need for a client download.
Set during World War II players will be able to experience and exciting PvE campaign where they play key roles in the primary combat engagements of the war, such as the Normandy landings were players must take the part of the German axis defending the beaches as the Allied F...
Panzer General Online screenshot: