BROWSER GAMES
Doom Warrior
Genre Type: F2P Duelling MMO
Platform Accessibility: Windows / Linux / Mac / iOS and Android
Development By: Creaky Corpse
In Doom Warrior players are able to rise as an arena combatant, going head-to-head against other opponents in fantasy-based arenas across a huge land, fighting for survival, riches and glory. Starting out as a lowly slave, captured and thrown into the arena to aim the game is to build yourself up, make a name for your champion and prove yourself worthy as your crush opponent after opponent to the cheers of the crowds. This free to play MMO is accessible on various different platforms.
The combat system used in Doom Warrior is particularly simple, using the directional control keys to make different attacks, the WASD keys to respond to an enemyís attack and try to block them and using powerful abilities imbued in your very armour and weapons using the 1,2,3 keys. The choice of different weapons, fighting styles, key equipment and a various powers there is huge variety of possible combination...
Doom Warrior screenshot: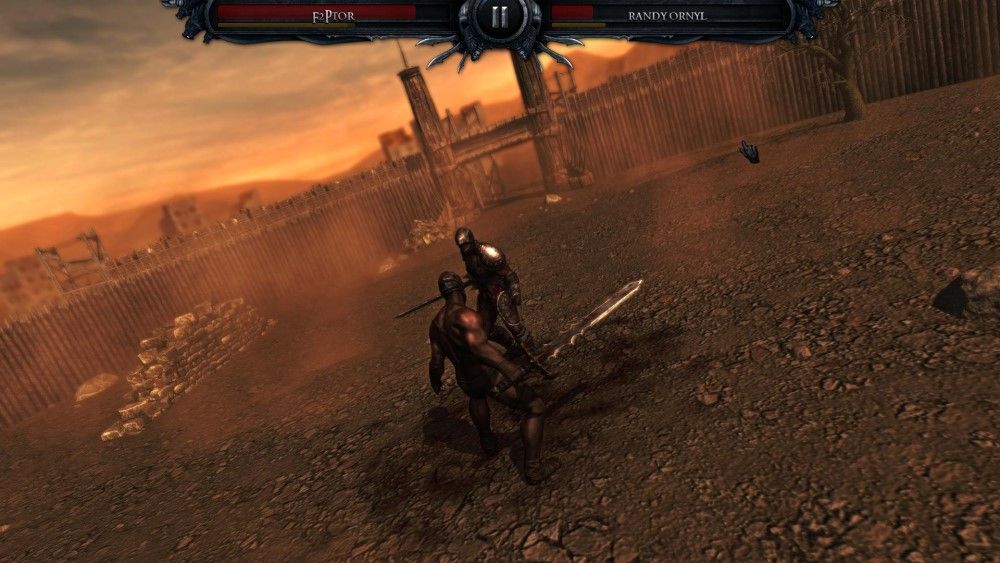 Woozworld is a browser-based virtual MMO world in constant evolution designed for tweens (ages 9-14). In Woozworld, tweens can safely create their own universe, play, and communicate with each other. Developed by Woozworld Inc. for internet browsers. Woozworld has creative functionalities as well as hundreds of games based on popular childrensí TV series. Woozworld is a 100% safe environment.
Ready to play directly in your browser, In Woozworld, each player can create a world based on his imagination and choose if he or she wants to share it with his friends and other Woozworld Citiízens. He can also choose to create complementary Unitz by clicking on the Add box. By choosing to place doors and assigning them destinations (a friendís Unitz, a Public Zone, another one of his own Unitz), your child can create a virtual world to his expectations.
In Woozworld, every child can: Create and customize his/her Woozen with accessories; Create his/her Unitz and transform the world; Vote for the best Unitz and Woozen; Play and view hundreds ...
Woozworld screenshot: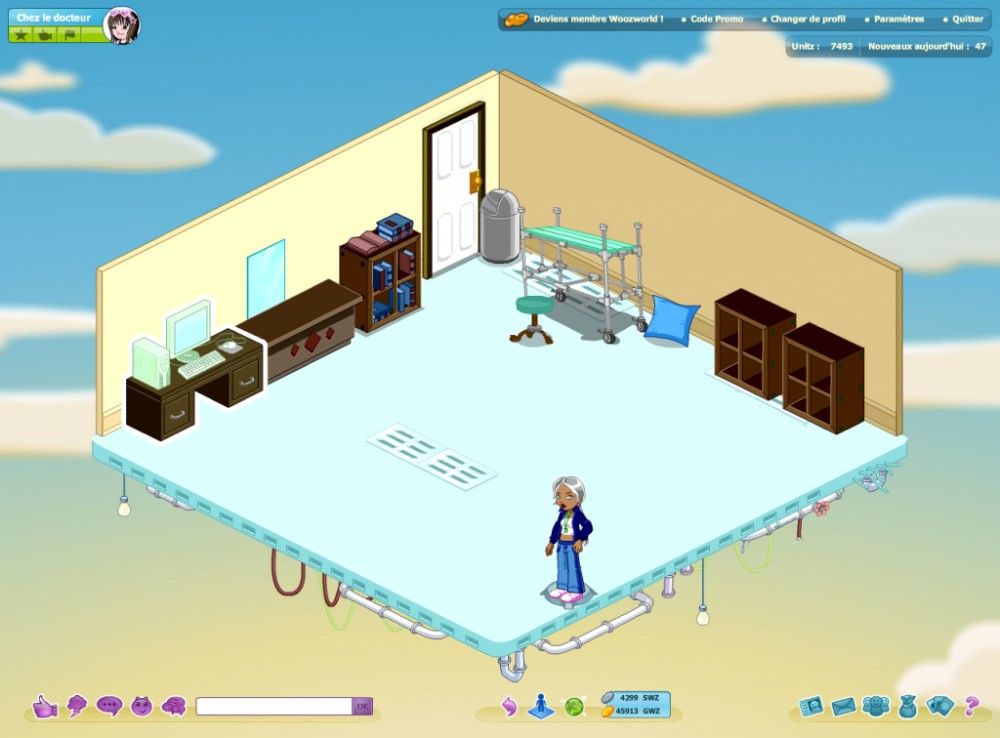 Chaos
Genre Type: F2P MMO ARPG
Platform Accessibility: Web Browser
Development By: JoyBit
In Chaos players step into the shoes of a powerful Hero, a chosen being that shares the genes of both the Protoss and the Asmodian, the two feuding factions of gods and devils in a battle for the world as the Creator God has disappeared. In this epic saga players will journey to amazing and unimaginable lands fighting against powerful and deadly monsters, Demons and even Satan. The game is a free to play browser-based action RPG with a wealth of features, story content and action combat that focuses on both PVE and PVP.
Starting out players have two different classes/characters that they can choose; the Swordsman and the Paladin. Both are melee focused combatantís equipped with a sword but the Paladin female focuses on more defensive combat whereas the Swordsman male concentrates more on offensive abilities at the expense of his own defence. Combat in the game is explosive and action packed with players able to switch between their tar...
Chaos screenshot: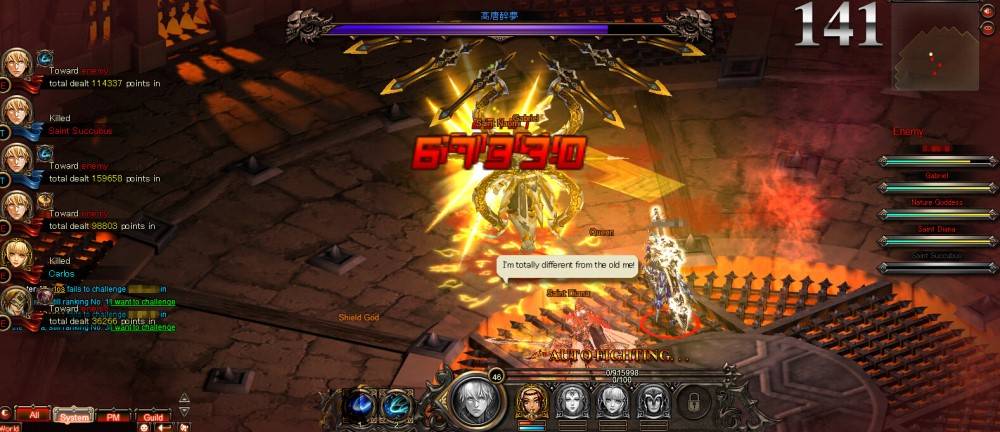 Barbarians
Game Style: Free to play Strategy Base Building
Available Platforms: Browser
Developing Studio: Plinga
In Barbarians players are tasked with building up their own town, gathering resources, raising structures, training up an army of Barbarians, then smashing their rivals to pieces in tactical PVP battles. The game revolves around players having to collect resources, establish their own town with various structures, erect defensive weapons and field a powerful army to challenge their foes and raid their bases. Barbarians is a completely free to play strategy MMO and doesnít require a client download with users able to play it directly through their web browser.
The game has two primary focuses: Defend your base and destroy your enemies. For the former players will need to collect resources, namely gold and wood, these are the basis of practically every building, unit and action used in the game and can be acquired through resource production building (Saw Mill and Mine), as rewards for completing Quests or from at...
Barbarians screenshot: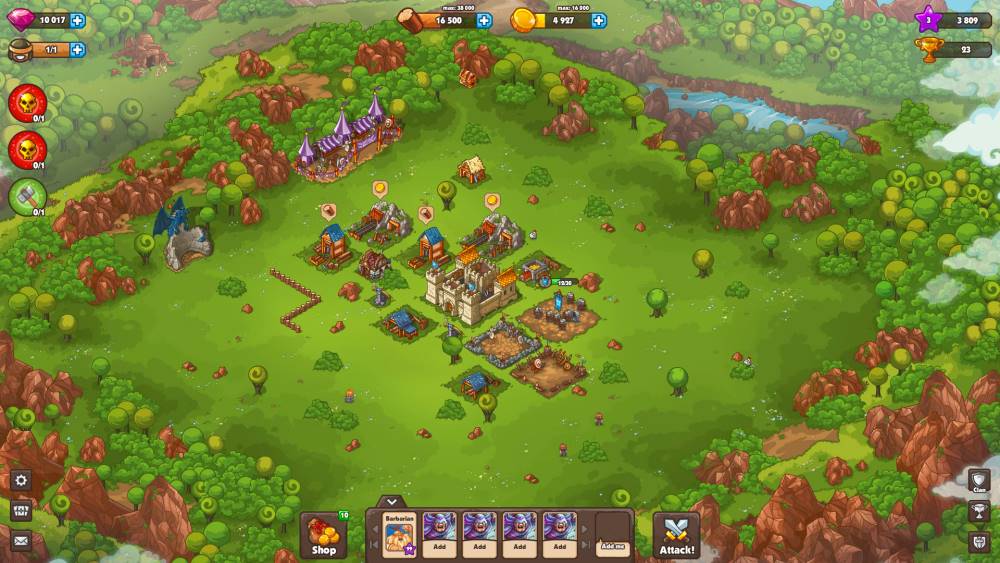 Nova Raider
Genre Type: F2P Space Shooter MMO
Platform Accessibility: Windows / Web Browser / iOS
Development By: Sublinet
In Nova Raider players are in control of their very own spaceship that they can navigate through unknown zones of space in search of enemies, valuable minerals and taking on a variety of quests and missions. The game is primarily a space based shooter using simple mouse point and click controls the game has been developed primarily as a browser-based/iOS app but also has a Windows client available to download and is completely free to play.
The main purpose of the game for players is to acquire XP and resources from killing enemies and completing missions, which in turn will level the player up and give them access to new features and zones that they can progress through to attempt even tougher challenges. With strong PVE content players will also be able to go head-to-head against other real-world players in exciting PVP Arena combat.
The different ships available in the game come primarily in five...
Nova Raider screenshot: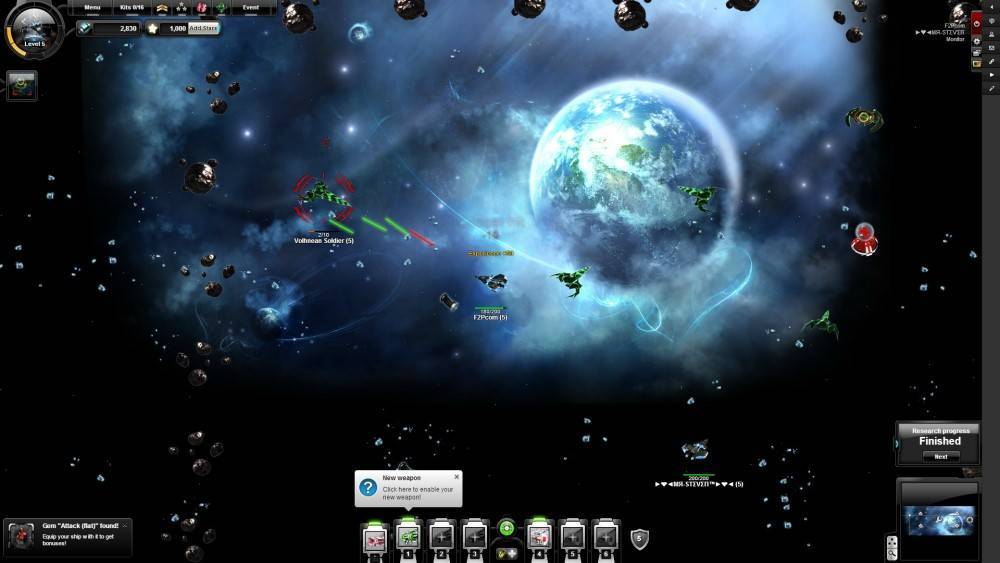 Shadow Kings: Dark Ages
Genre Type: F2P City Building MMO
Platform Accessibility: Web Browser
Development By: Goodgame Studios
In Shadow Kings: Dark Ages the realm is under attack by hordes of Shadow Orcs, beset on levelling civilization and wiping out all the cities of the kingdom, as the ruler of one such city it is your duty to defend the realm and destroy these barbarians, while struggling to progress your own city in the face of competition from other player city rivals. Shadow Kings is a classic city building strategy MMO where players must gather resources, advance their city through a variety of features and buildings, train the most powerful army that they can and use it to defend their lands and bringing their opposition to heel. As the game is a browser-based free to play MMO players can enjoy it on most systems, and even on their tablets whilst there are on the move.
A city can only progress if it has the necessary resources to do so, valuable components that go into constructing every building, training, milita...
Shadow Kings: Dark Ages screenshot: