BROWSER GAMES
Genre Type: F2P MMORPG
Platform Accessibility: Web Browser
Development By: R2 Games
A world in turmoil and you will rise as the Chosen One, the hero destined to drive back the evil forces that promised to bring destruction upon the world as the seven deadly sins are unleashed and the world itself is on the brink of the abyss. Playing from one of three powerful classes, a Warrior, Hunter or Warlock players will explore a deep and immersive world with extensive story driven content as they go up against challenging AI enemies or test their skills against real-world players in the Arena. Kingdom Rift is a free to play browser-based MMO RPG that can be accessed directly through your web browser and has an optional micro-transaction system as well as various tiers of membership subscription.
The main focus of the game is for players to level up their character, acquire powerful gear items, recruit companion Goddesses and work towards becoming the highest ranked player in the game, the ultimate goal and achievement. By completing qu...
Kingdom Rift screenshot: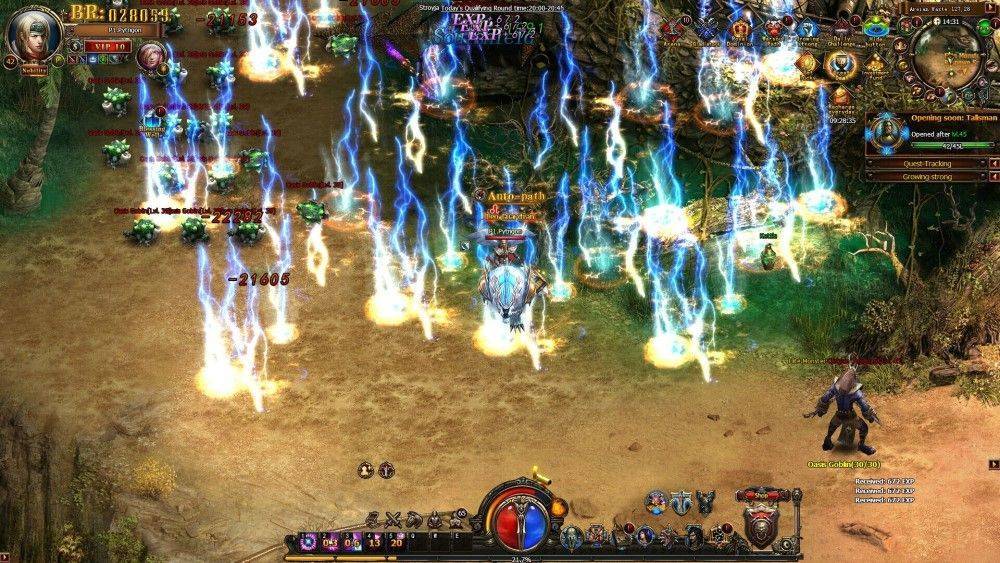 Shadowbound
Genre Type: F2P MMORPG
Platform Accessibility: Web Browser
Development By: R2 Games
Shadowbound is a browser-based free to play 3D isometric MMORPG that allows players to create and build up their own powerful hero, learn new skills, recruit mercenary companions, unlock new gear and bring legendary Guardians to their side. With every new piece of gear or Ariefacts, by levelling up companions, heroes and Guardians players will increase their Battle Rating, a numeric value that tells them how powerful they are in comparison to other creatures/dungeons and more importantly other players. With a highly developed story driven quest line players will travel across a fantasy realm as they fight evil and dark powers in a plot filled with intrigue and politics.
Gameplay revolves around a very automated system, from clicking hyperlinks in quests looks to automatically run to the next NPC in the quest chain or to take you directly to the required location for a quest. Also, combat is completely automated where players do n...
ShadowBound screenshot: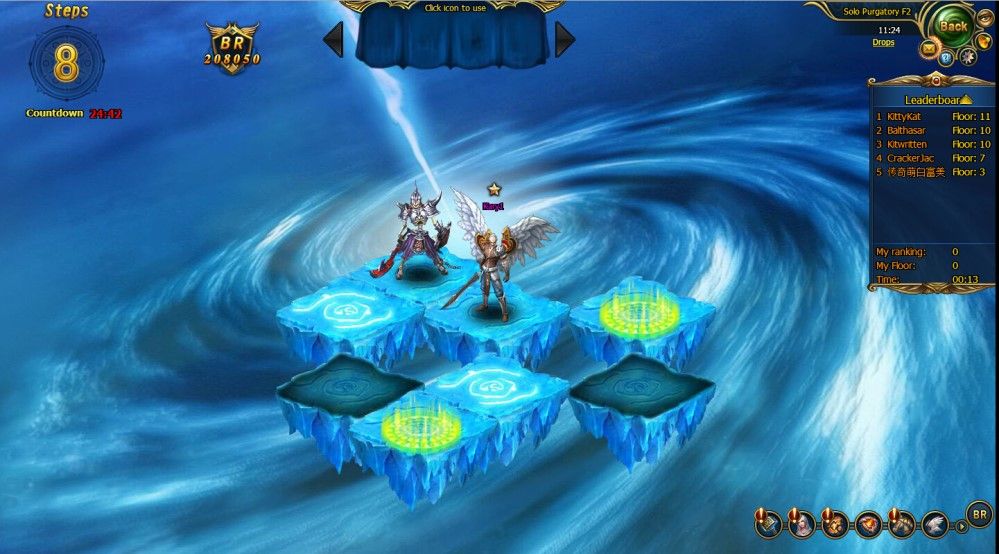 Thundercall
Genre Type: F2P RPG MMO
Platform Accessibility: Web Browser
Development By: R2Games
Guide you hero to victory in this free to play RPG that can be played through your preferred internet browser, a fantasy MMO of Gods and Demons where your character stands as the central hero of the land. With wonderfully designed graphics and a compelling music score, the game is a story-driven epic with elements of hero building, PVP and PVE, and is suitable for all ages.
When first jumping into the game players must choose their hero; the male Warrior or the female Mage, each are prospective champions and both are powerful combatants with the Warrior focusing on melee combat and more physical attacks and his impenetrable defenses. The Mage, whilst seemingly more fragile, chooses to skirt around the battle and making her attacks from a distance, calling forth thunderbolts, fireballs and icy shards to destroy her enemies. Each class has different skills available to them which completely define their role and playstyle in combat...
Thundercall screenshot: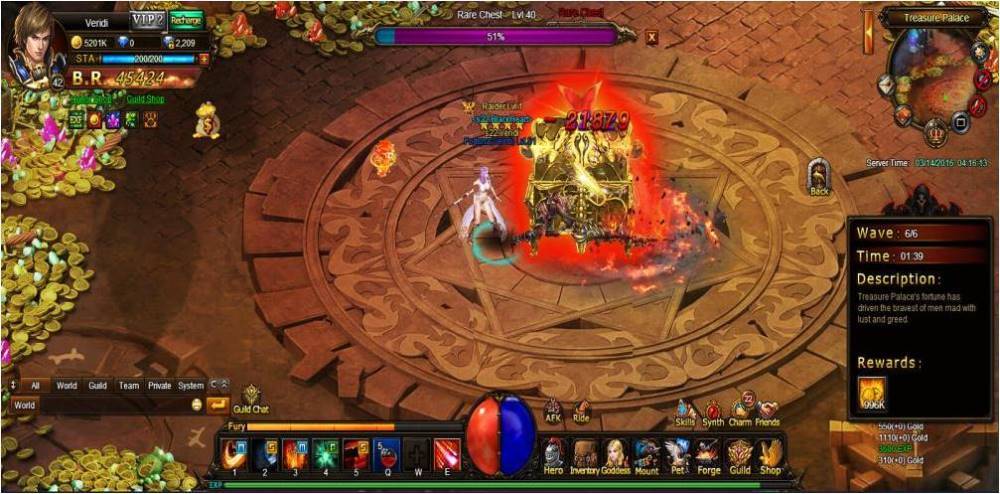 DDTank is a free to play, turn-based, multiplayer online shooter browser game where you compete with players all around the world. Developed by NGames, Players engage in a shooting based battle where, wind, angle, power, and position, all play an important role in order to deplete the enemys HP. It features cartoon style graphics, cute and dreamy sceneries, various fashionable suits, weapons with different attack effects, different battle modes and music and sound effects. Relaxing music combining with funny sound effects makes the game more lovable.
Stock your arsenal with a variety of weapons. Personalize your characters with awesome costumes and power-ups. Combat in DDTank is pretty straight forward: you either need to kill or knock your enemies off the map. Pretty easy: it just takes some time to learn how to practice aiming. Gameplay is easy to learn, but difficult to master. DDTank is very similar to Worms and Gunbound, but runs on a browser window.
...
DDTank screenshot: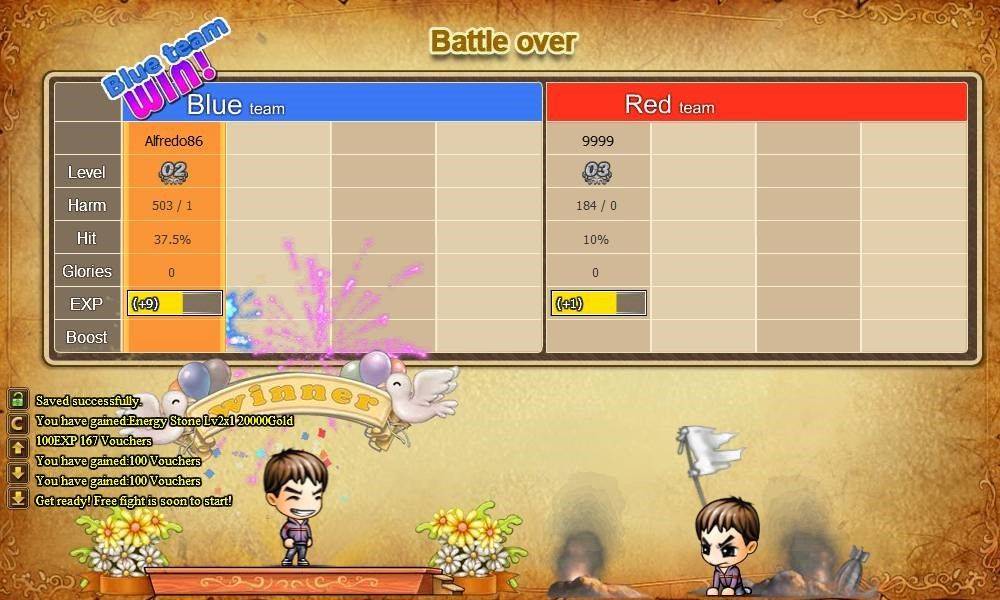 1100AD is a f2p, browser-based, War Tactics and Strategy game placed in the Medieval era of parts of Europe. It is unlike most other war strategy or medieval era games. They have a pleasant mix of village, town and city development as well as troop training for armies and battles. You are placed in a rather large valley along with many other, mostly first-time, players from many counties, cultures and languages. Just like in real life, you will need to find methods to communicate (or not) within this context. You have choices to become friends or foes with just about everyone you come in contact with.
Developed by Ambergames for internet browsers, the game does not require too much attention, many operations (even tactical combat) can be played automatically (by the AI). Focus only the fields of medieval world, you wish to focus.
And the game does not require installation or system resources, play it anywhere from any browser.
...
1100AD screenshot: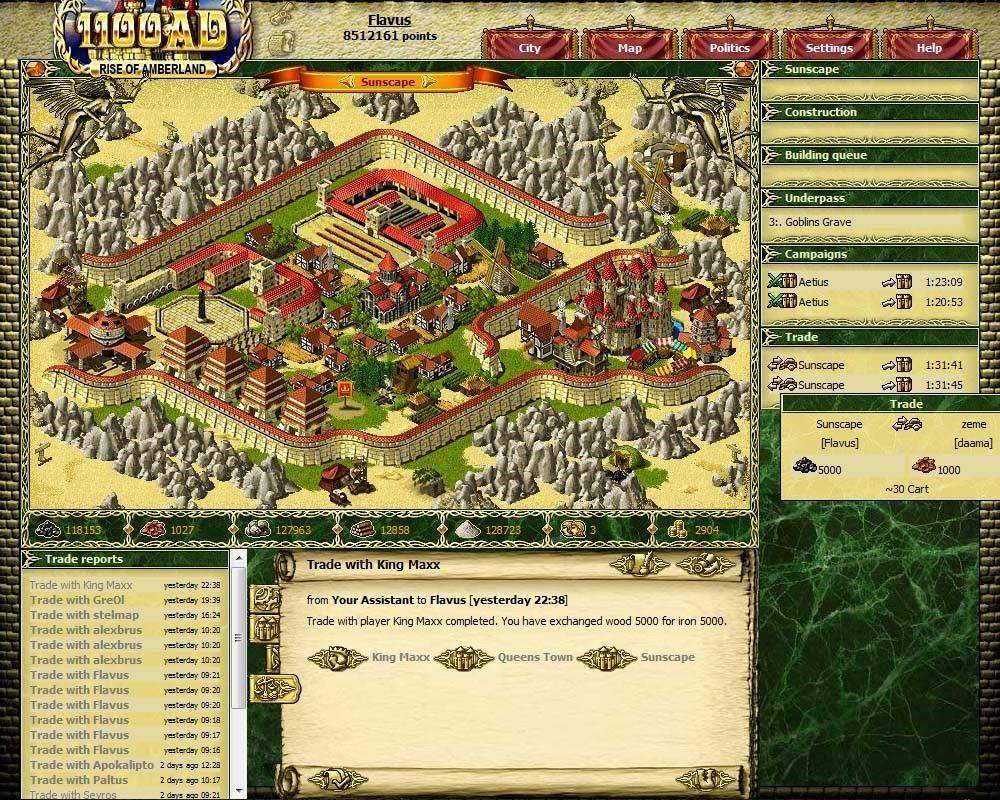 Developed by Ambergames for internet browsers, Shards of the Dreams is a free to play, isometric MMORPG for internet browsers set in a dark world, reminiscent of the Diablo series, where players can complete dungeon campaigns for single and groups (up to 5 players) against monsters. It features an unique game engine and gameplay, based on the client-server architecture and minimal requirements for the client, 8 character classes with different races, more than 200 challening quests, a huge game world, pvp and clan system, trees of talents, unique abilities, various on complexity and gameplay quests, trading, auction, in-game mail, resources gathering, item crafting, clan and team forming, arena (contractual pvp fights), reputation development, different fractions (sides) and different bonuses.
Game begins with small training for about 5 minutes. After passing the training the character receives 2nd level and gets to the Valley of Mists. The Valley of Mists is "sandbox" where new player is learning the game rules in basics. Designed...
Shards of the Dreams screenshot: