BROWSER GAMES
Empire Universe 2 is a space browser-based Massive Online Game where you can chose your own path in the galaxy, developed by Looki Games for internet browsers. Choose from 9 different races with their own unique stats and starting places in the galaxy map. Collect 10 different resources via mining asteroids and wreckages or through your planet's resource mines, customise 21 different spaceship chassis with over 66 components allowing for a lot of room for experimenting. With 146 different technologies to research it is a long spanning game that cannot be either won or lost. There is a strong focus on allied gameplay and it promoted teamplay whether you decide to join one of the many empires out there or create your own. Use your warships to fight real time battles against hundreds of opposing players and train ground troops to act as your last line of defence for when all your warships have been destroyed.
Choose your race between Jamozoids(The Jamozoids once were a nation very bond with nature, a nation that lived in symbiosis wit...
Empire Universe 2 screenshot: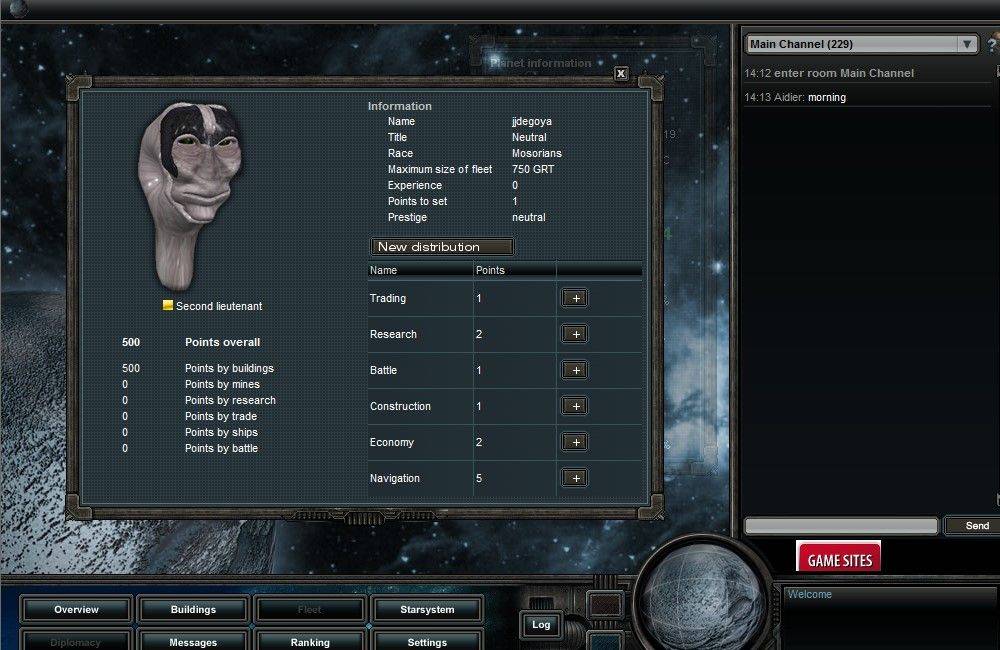 King of Towers
Genre Type: F2P MMO Tower Defense
Platform Accessibility: Web Browser
Development By: Shinezone
This fun and free to play browser-based tower defence MMO game takes a classic genre and adds a number of twists and extra features to create a well rounded out game where players can level up and unlock extra systems and abilities through gameplay to give them more options and customisation with their game. King of Towers is set in a fantasy realm and revolves around the struggle between the Kingdom and invading forces of the orcs after years of peace.
The game takes on traditional Tower Defence where players must construct towers by the side of a road that enemies will automatically travel long in the hopes of reaching the other end of the road to your territory. Enemies are summoned in waves, made up of different enemy types, and will simply walk to the other side of the map on the set route whilst a players' constructed Towers automatically attack them as they pass; the objective is to defend your territory fro...
King of Towers screenshot: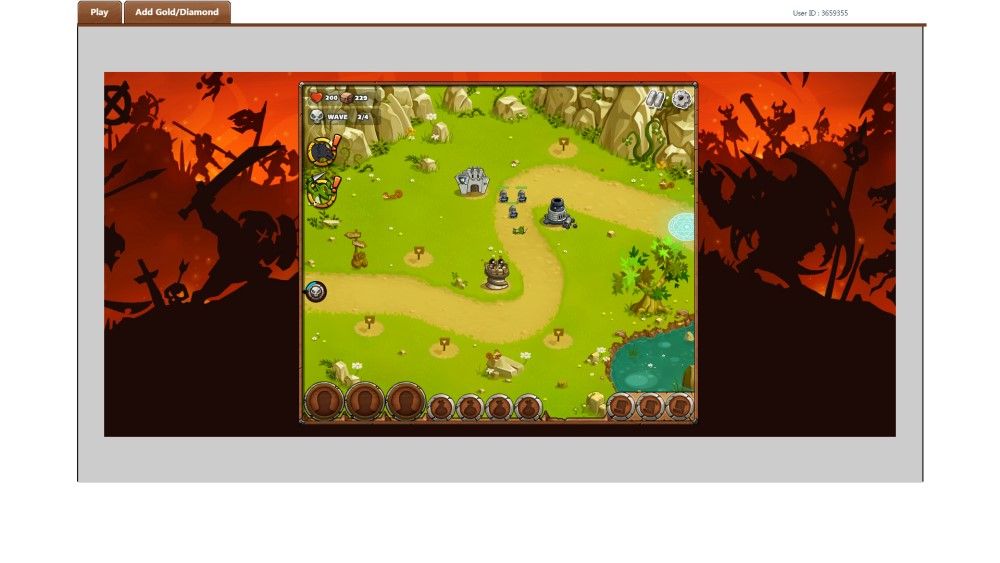 Tasty Tale
Category: Free-to-play Puzzle
Platform Compatibility: iOS and Android App, Web Browser (with Facebook)
Developer Studio: Sublinet
Tasty Tale is the fun and colourful match-3 puzzle game that allows players to create all manner of scrummy desserts for their famous fairy tale clientele. In the game players will see the likes of The Wicked Witch, Snow White and Pinocchio pass through their restaurant doors in search of a meal. With multiple game modes and Facebook compatibility players will have a great time in this free to play browser and app based game.
The basic setup of the game is a level-based progression where players will try to complete puzzles that grow increasingly more difficult as they gain XP from successful completions and level up, thereby accessing new Restaurants and meeting new famous fairy tale figures. Each level comes in the form of a 9x7 grid layout, filled with a variety of icons to represent different ingredients for the food that players have to make such as strawberries, wheat, chocolat...
Tasty Tale screenshot:
SAO's Legend
Genre Type: F2P RPG MMO
Platform Accessibility: Web Browser
Development By: GameSprite
SAO's Legend is a free to play browser RPG set in the world of the Sword Art Online anime. Players are taken to a virtual reality universe and get trapped inside; they must defeat enemies within to find a way out and log off. The game revolves around a story driven epic that follow a long PVE campaign arc sending players across this vast online world, meeting familiar faces from the show and become the hero that will save them all.
The primary focus of the game is building up your hero character by completing various challenges to earn XP and level up as well as currency to take advantage of the various features and improve your character and gear. There are four different classes to play: Priest, Ranger, Swordsman and Knight; by levelling up players unlock new skills and make their character strong whilst simultaneously gaining access to new features that provide a wealth of PVE and PVP content.
Players can take control o...
SAO's Legend screenshot: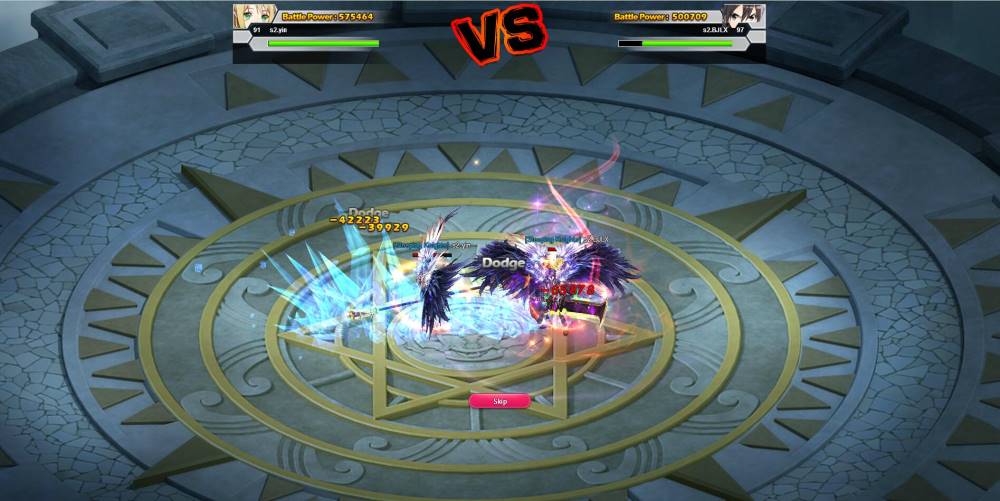 Seas of Gold
Genre Type: F2P RPG MMO
Platform Accessibility: Web Browser
Development By: R2Games
In Seas of Gold you take to the high seas as the captain of your own ship, on a story driven adventure heading from island to island in search of fame and fortune. The game itself is accessible through your preferred web browser with no need for a client download, completely free to play players can spend cash on premium currency in the form of Diamonds if they wish, which allows them to upgrade their VIP level, buy various items from the diamonds only shop and a variety of other perks.
When starting out players can select their character from four available fledgling captains, in command of their starter ship the aim of the game is to build up both your skills, your ship, crew and your fleet of other captains. With each upgrade a player will become stronger which is shown by the value of their Power rating, a score that can be seen by other players, particularly useful when fighting in Arena PVP for rewards and rank position.
...
Seas of Gold screenshot: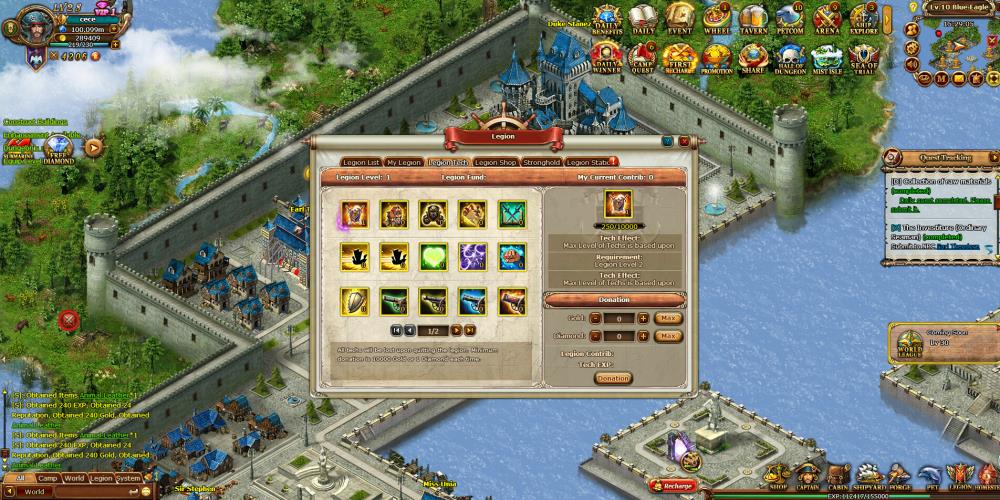 Winterfrost Legacy
Genre Type: F2P MMORPG
Platform Accessibility: Web Browser
Development By: R2Games
This free to play MMO is set in a fantasy world where players take on the role of child of a great King who goes up against a fallen deity, now tasked with defending the realm your character must band together the races to fight these malevolent Guardians. Winterfrost Legacy is an action RPG that follows a quest chain revealing a deep story and players must focus on gathering Mercensaries and gear to create a powerful team, leading them as one of four different classes (Mage, Warrior, Rogue or Shaman). The game doesn't require a client download and can be accessed directly through your preferred web browser.
Players are able to recruit new Mercenaries to join their team when they reach level 27, heading over to the Tavern area players can spend Anima, earned through questing, rewards or the Anima Alter, to spend as currency and purchase new mercs. As players level up and progress through the main story-arc they will meet ne...
Winterfrost Legacy screenshot: