BROWSER GAMES
Developed by Bigpoint, Rising Cities is a free-to-play construction/management MMO completely playable in your favorite browser. Players have to create and develop their unique virtual city, granting an healthy living spaces for their residents, collecting, renting and investing in industry, power generation plants, transportation system and a lot of additional construction essential for a flourish metropolis. Their very own virtual city will need a vast amount of resources and energy, just like a real metropolis.
The most important thing in the game is balance. You have to hear the desires of your citizens, because they obviously don't want to live in an empty and boring landscape, and help them, without forgetting what your city truly needs. Having your pockets always full by satisfying your citizens is always good, but in order to prevent any disaster it's better to keep an eye on what's happening in your city and your industries.
However, getting to the top and becoming the best mayor is an arduous task. Only with a good str...
Rising Cities screenshot: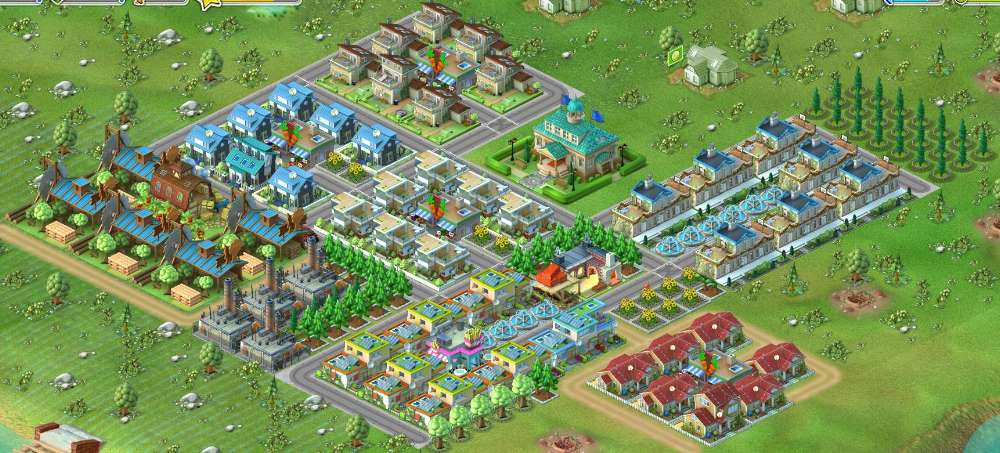 Legends of Honor
Genre Type: F2P MMO Castle RTS
Platform Accessibility: Browsers
Development By: Goodgame Studios
In Legends of Honor players are the rulers of their own castle and lands, sworn to one of three powerful factions that vie for power and influence over the realm; as a fledgling lord you are tasked with establishing your Castle and raising a devastating army to bring the downfall of your rivals. The game is a traditional Castle building real time strategy focusing on resource gathering, castle construction and building up units to fight in PVE against challenging AI threats and hundreds of real world players. The game is completely free to play and can be accessed without the need of a bulky client download, instead it is conveniently accessible through your web browser.
When starting out any Castle needs a good supply of resources; Coins, Wood, Stone and Food, the first three are typically needed to construct a wide variety of buildings or upgrade them, everything from resource production buildings such as Hous...
Legends of Honor screenshot: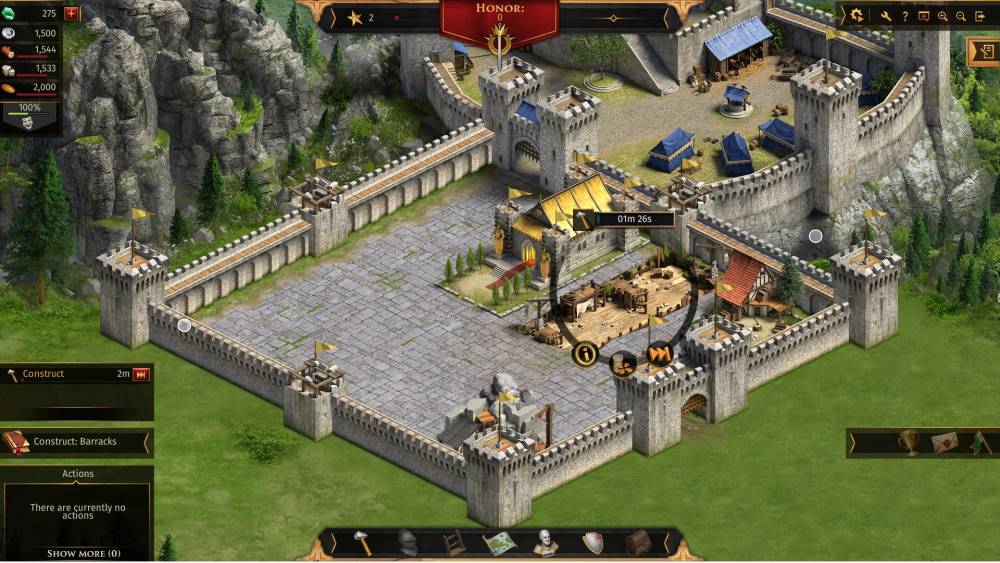 Skyrama
Genre Type: F2P Airport Manager MMO
Platform Accessibility: Web Browser
Development By: Bigpoint
Skyrama is a fast paced airport simulator where players are responsible for their own airport, tasked with constructing the various buildings required to run an advance the site as well as managing the arrivals and departures of the various international flights coming and going from your airport. The game is a free to play browser-based MMO that allows players to create their own quick account through the website or login using their Facebook accounts.
The key to advancement is acquiring AirCoins, the in game currency that players will earn through successfully accepting, servicing and departing flights on time as well as by completing various tasks and objectives that will pop up throughout the game. With AirCoins players are able to purchase a variety of buildings and place them down on their own private land, having full management over the layout of the airport itself. Each building has its own cost, level requireme...
SkyRama screenshot: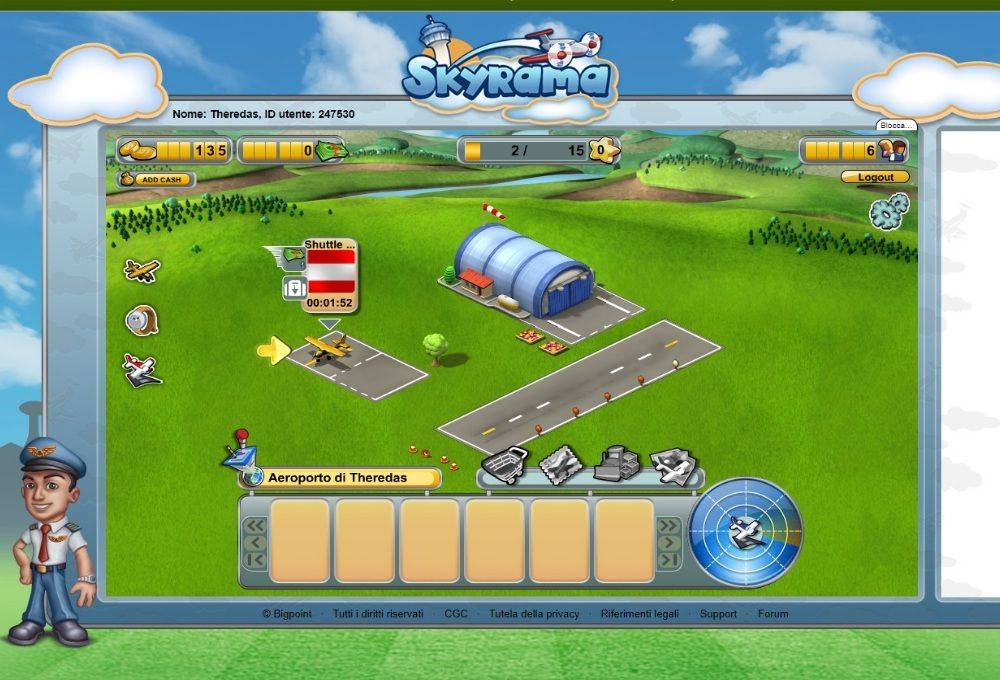 Dive into the abysmal depths at Deepolis - and experience the rapture of the deep in 3D!
Deepolis shows the direction in which the latest browser games are heading: This Flash 3D multiplayer game outdoes all browser-game technology which has been used until now. Experience action-packed fighting, use the trading systems and set up clan territories, explore new trading routes and enemy bases.
Using real-time technology, you cruise through the yawning depths of the ocean to conquer and colonize it. Remember, the early bird gets the worm - whoever gets there first can choose the best location for his naval bases.
Three fractions invite you to come take a look at their ships and technologies, and to fight together for a better future.
Deepolis offers you a fantastic underwater world to explore. But beware: danger lurks everywhere! Thousands of cloaked but very real opponents are cruising through Poseidon's realm!
Using the latest technologies, Deepolis entertains new players and old pros alike - this browser game offer...
Deepolis screenshot: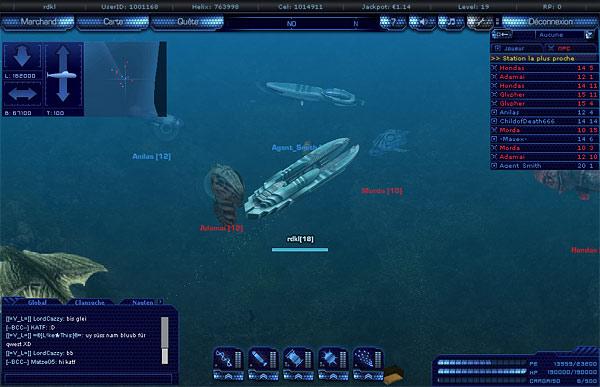 Fragoria is a NEW browser based MMORPG with amazing quality of graphics and world structure.
Fragoria transports each player into a fascinating and exciting world. The game took two years to develop, and represents a landmark in browser game development with its depth of gameplay and animation quality. Fragoria is a real-time flash game the likes of which have never before been seen in the browser game environment. The depth and wide range of functions represents the next generation in browser games.
The isometric 3D graphics based on the latest Flash technology enable a real multi-player experience in direct combat with other heroes. Fragoria's depth of gameplay is created by the many maps, worlds and carefully designed details. Players can enjoy an unparalleled gameworld with more than 40 different locations. Players also have a choice of 50 combat skills or training options in seven different magic schools. In addition to the guilds, players can join single or several groups where they can plan their next move and create miss...
Fragoria screenshot: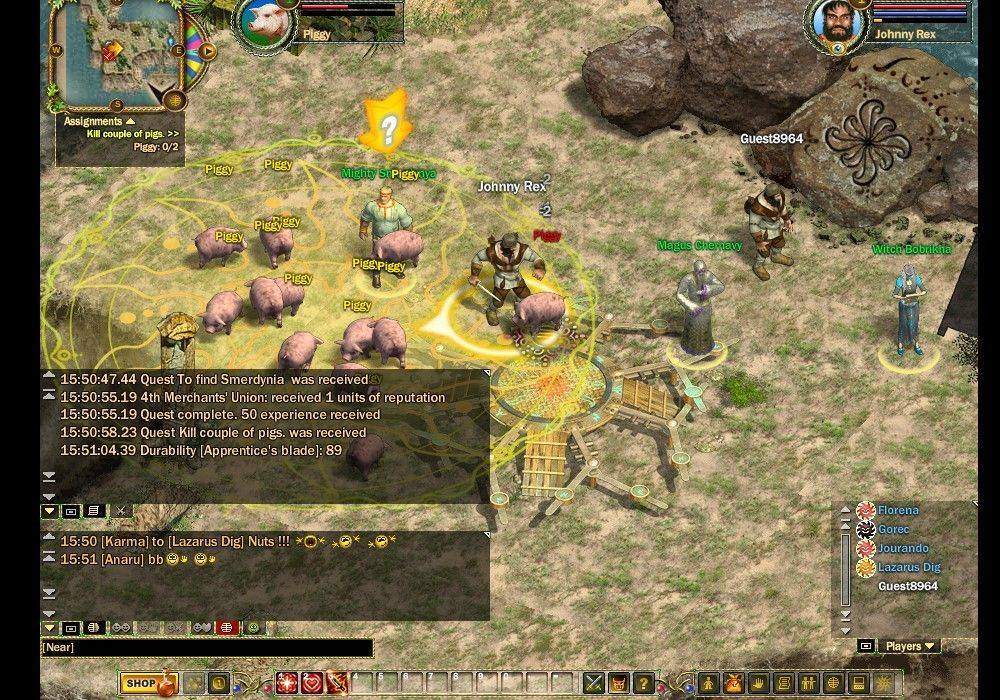 Eredan is an mmorpg that can be played directly from your favourite browser. In Eredan the player won't use a single character but he will use a deck and will use it to fight against npc or others real players.
There will be also the possibility to join special daily and weekly tournaments where the players have the possibility to win very good prizes. Like all the others free2play there will be also an item shop and players can buy cards, decks, trophies and much more.
...
Eredan screenshot: