BROWSER GAMES
A free to play anime MMORPG Crystal Saga II puts players in the role of the hero of the realm, working their way up from an unknown to becoming a powerful fighter against the forces of evil. The game is a colourful isometric topdown RPG that focuses on quest based content, levelling up characters to acquire more powerful gear, and tackling various events, dungeons and challenges that are progressively unlocked as players get stronger. The game can be accessed directly through your preferred web browser and does not need a client download to play.
There are six available classes to play in the game; the powerful physical Knight, the healing Cleric, the dexterous Rogue, the long distance Ranger, the animal taming Beastmaster and the magic casting Mage. The six classes focus on different skills and attributes to make them more powerful, when levelling up players get attribute points and skill points that they can spend; depending on the class players may wish to focus on particular attributes such as improving a Knight's endurance so ...
Crystal Saga II screenshot: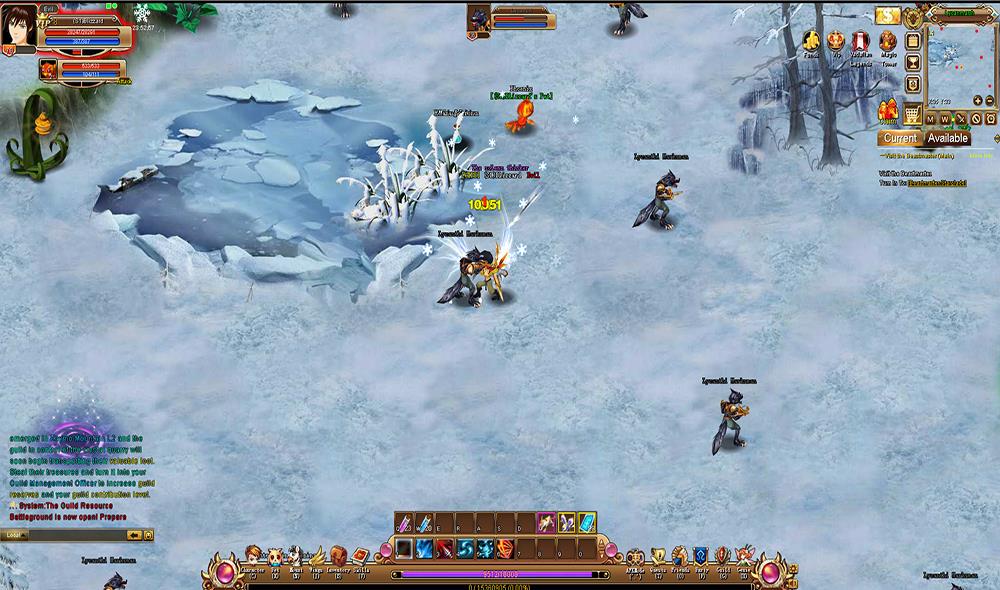 Conflict of Nations
Genre Type: F2P MMO Real Time Strategy
Platform Accessibility: Internet Browser
Development By: Bytro Labs & Dorado Games
A browser based free to play MMO RTS title, Confilct of Nations is a real time strategic game where players must compete against each other in a bid to take over the world at the onset of a new World War. Form alliances and enemies with real players, master the art of trade negotiations and espionage, assemble a military to protect your lands and further expand your borders as you fight your way across the world map.
The game focuses on real time strategy on a persistent server where even if the player logs off the game continues and events unfold in their absence, leaders must acquire resources to bolster their infrastructure and allow them to develop research into new technologies allowing more powerful military units to engage in full blown warfare. Managing time plays an integral role to any nation as each action, whether learning new technologies, constructing buildings within a ...
Conflict Of Nations screenshot: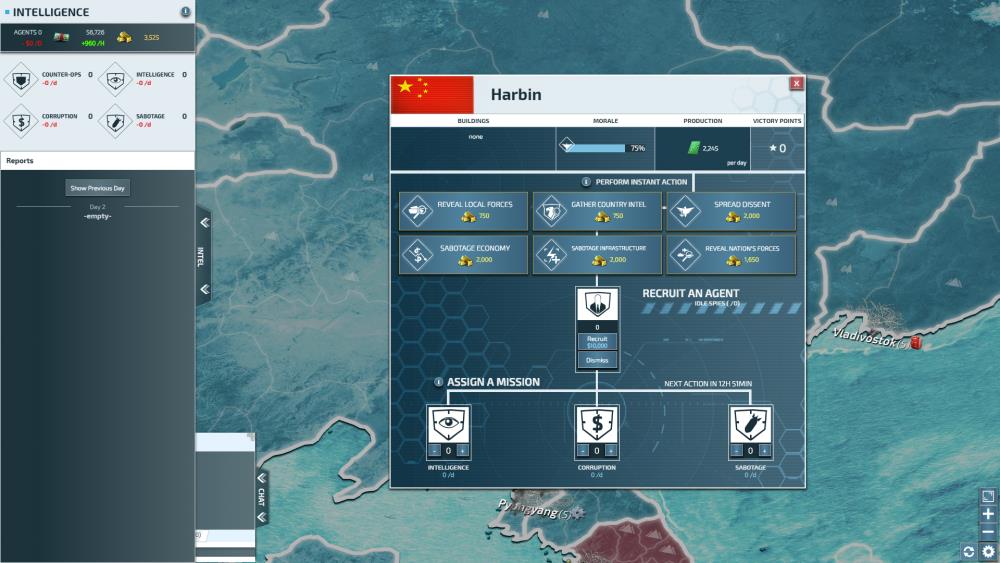 Elvenar
Genre Type: F2P City Building MMO
Platform Accessibility: Web Browser
Development By: InnoGames
Experience an exciting fantasy world in Elvenar where, as the leader of your village, you have been tasked with establishing a new settlement for your people in this new land, constructing residences and buildings so that your populous can flourish in their new home. With core elements of resource management and acquisition players will also be able to engage in tactical turn-based combat in this free to play MMO that, after a simple account registration, can be played in your Internet browser.
Players will begin life as either a leader of a Human or Elven village, supported by various NPC characters that will guide you and task you with rewards driven quests players must build, upgrade and expand their territory. The building component of the game revolves around unlocking specific technologies in the extensive tech tree, with each new discovery players can gain access to new building types that can be built on their ava...
Elvenar screenshot: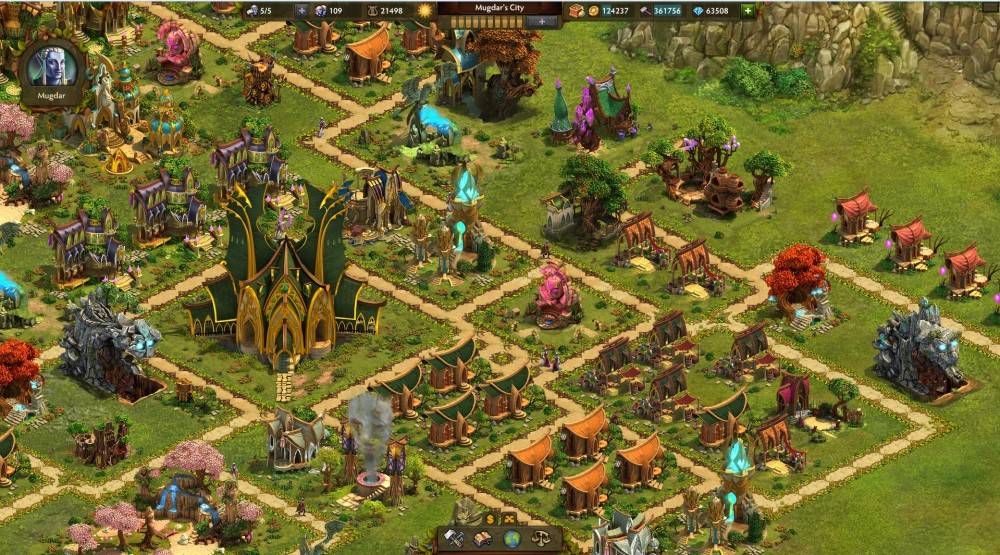 Developed by Reto-Moto, Heroes & Generals is a free-to-play cross-platforms MMO war game with totally different multiple game modes, which mixes different gameplays incorporating an action-packed FPS part with a RTS one. Player can take the role of the general command devising the grand strategy, the hero on the battlefield or the officer making the tactical decisions to win the battle.
In the strategy game, players will players enjoy the strategic side of waging war, supporting the boys on the ground as they fight their way through the enemy lines, setting up defenses and planning attacks. They can organize their tactics, manage support and logistics and send reinforcements to the troop playing the action game.
The strategy game is also supported by Handheld apps and casual games for social networks, which allow players to help decode enemy intelligence, execute bombing raids and more to support both players playing the action game and the general staff planning the grand strategies.
Being in all its aspects a full blown Fir...
Heroes & Generals screenshot: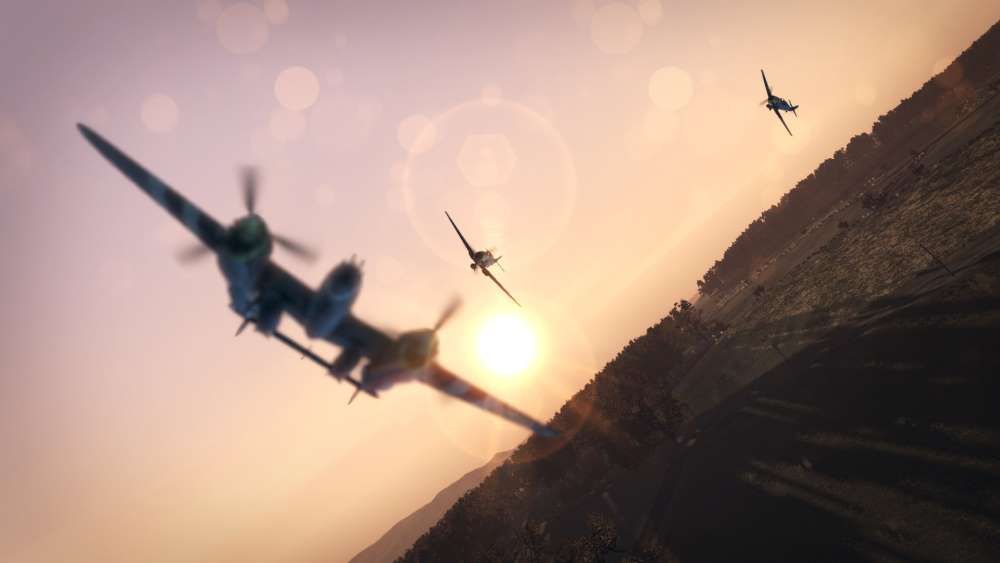 Ready to play directly from your web browser, Supremacy 1914 is a free to play, real time strategy MMORPG, Developed by Bytro Labs UG for internet browsers where players become head of a mighty nations in precarious Europe after the turn of the century. They face the challenge to become the undisputed sovereign leaders of the whole continent using smart diplomacy or simply the brute force of his glorious armies.
It features 30 playable nations and intelligent computer-controlled opponents, units move in real-time on a historic map, extensive province upgrading, resource trading, and diplomacy, unique spy features and a ranking system. With a sophisticated AI, Supremacy ensures fun even in rounds with less than 30 participants. The duration of one round varies between four to eight weeks. You play on a map where units move continuously instead of being listed in tables, like in most browser games. Using Goldmark (premium currency) you can use special features in the game that are not available without the use of Goldmark.
...
Supremacy 1914 screenshot: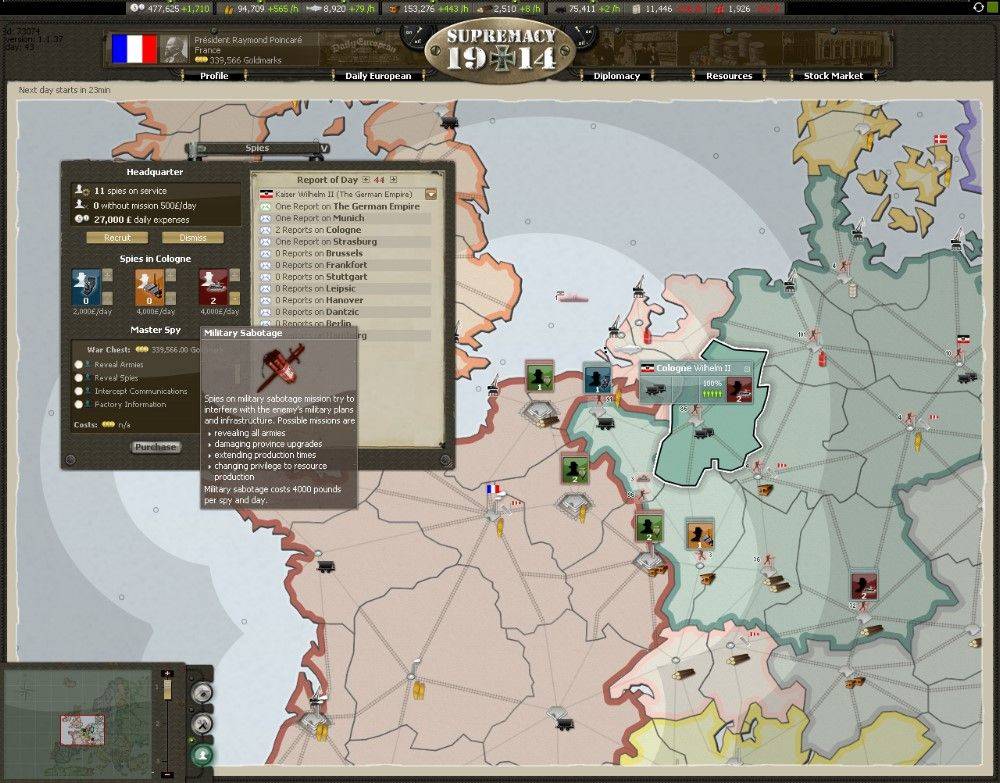 Developed by R2Games for Internet browsers, Dragon Pals is a free-to-play browser based adventure RPG. The game features a side-scrolling, turn-based fighting atmosphere enriched with a visually appealing art style. You can discover, unlock, train and customize pet dragons to fight with them while participating in hundreds of unique quests, activities, and events.
In Dragon Pals, players can duel other players in combat arenas. When you defeat players with a higher rank the defeated player will descend in rank, and the players will occupy the rank of the defeated player.
Players can tame lots of powerful Dragons, each one with its own set of unique skills and train them using using the dragon training skill, raising their skills and through equipping dragon orbs. Dragons may also be morphed, allowing you to directly influence the appearance of your dragon while significantly increasing its strength. While raising their dragon, players will be able to control which attributes they want to strengthen to best suit their battle nee...
Dragon Pals screenshot: