BROWSER GAMES
League of Angels
Game Theme: F2P Fantasy MMORPG
Platform: Internet Browsers
Developer: Uuzu
In this fantasy free to play browser-based MMO RPG players control their own character destined to be the hero of both the human and heavenly realms as they do battle against the forces of evil Dark Lord. Players will take on quests, level up their character to unlock new abilities, buy, loot or be rewarded with powerful gear items and even bring skilled hero and Angel allies into their party as they continue their journey together facing enemies in battle.
Gathering up Angels to your side is obviously one of the focal points of the game, given that it is called League of Angels. Angels will be met throughout players journey, each of them having their own skills in combat as well as powerful halo buffs to aid their party companions. Players begin their journey with Nocturna, the first angel that is encountered in the game at the very beginning who is saved from the abyss prison in which she was captured. Previously this angel protect...
League of Angels screenshot: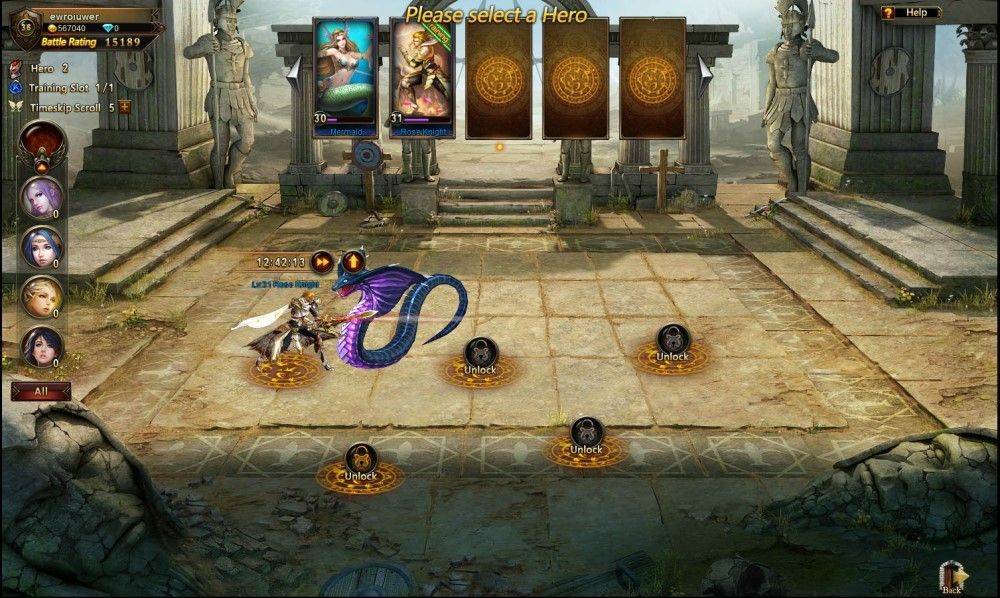 In the world of Imperia Online, the burden of the crown can be shared!
It's a dark and cruel age, where Fortune favors the strong and where one's rights are asserted by the sword. It is in this realm, full of treacherous neighbors and ambitious rulers, that you must transcend your humble origins and carve out a seat of power for yourself.
Rally your loyal subjects and put them to work, laying the foundations of your great Empire. Diligent workers will labor for your treasury day and night; within the halls of your universities and academies wise scholars will research the technologies needed to give you an edge; and your industrious spies will scour foreign lands and cities, looking for new opportunities for you to stake your claim.
Acquaint yourself with the Great People in your court, and exploit their talents to your advantage. A wise Governor can fill your coffers to the brink, or help you raise an impressive army. A brave General can turn the tide of even the most desperate battle, or his skills can preserve the live...
Imperia Online screenshot: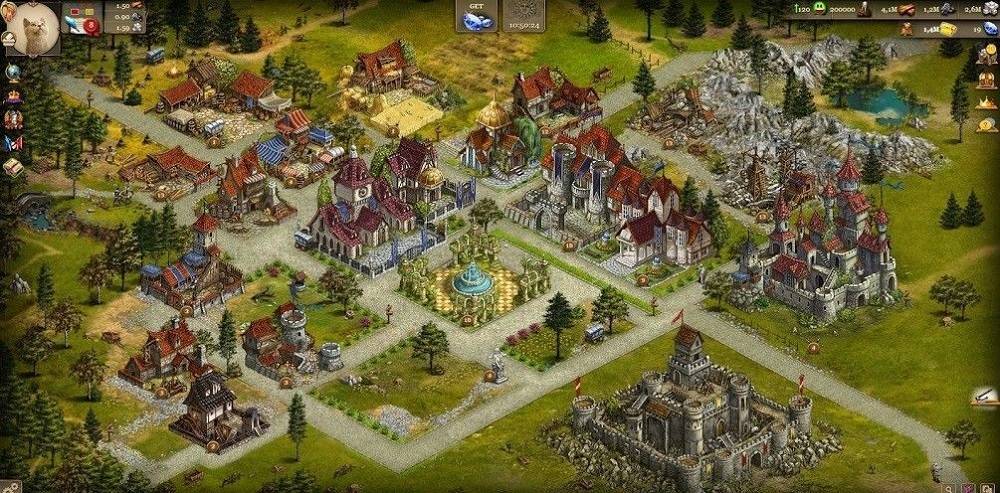 Developed by Splitscreen Studios GmbH for Internet browsers and Windows, Steel Legions is a free to play browser-based MMORPG which features rich graphics and an action based gameplay. It offers a downloadble thin client (about 20 Megabytes) to start the game directly from the desktop and it allows a fullscreen mode and changeable whidow resolutions. It combines rich 3D visuals with accessible, fast-paced player-versus-player action. You take control over a mechanical, steam-driven combat vehicle in an alternative history, where four factions struggle for land, resources and power.
In an alternative past, Steel, steam and oil have become the definitive resource to drive the military forces of their time: heavy, giant steel colossus, piloted by half a dozen men and women. They are keeping the balance of power between the four biggest empires. But they are hungry for their fuel. And resources are rare. Experienced commanders of those four rival empires are sent to a yet unknown land to gain control over it's resources. The dynamic b...
Steel Legions screenshot: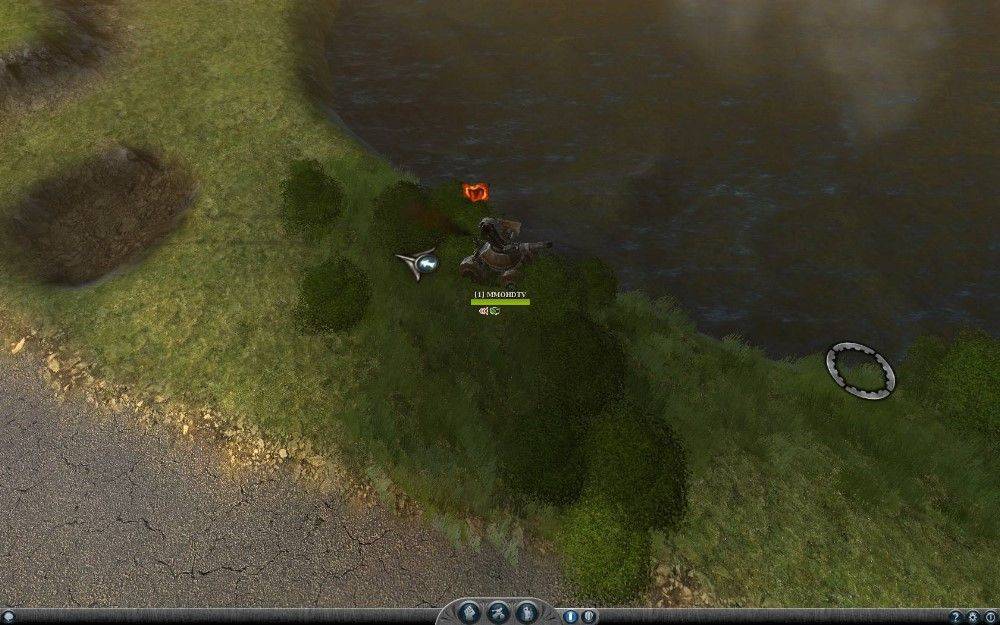 Farmerama One Month Premium For FREE here
April 8th 2011 and end Monday, April 22th 2011
Developed by Bigpoint for Internet browsers, Farmerama is a browser-based game, free to play mmorpg where you live as a humble farmer. Make the best of life and carefully tend your greatest asset: your land. Ready to play directly in your browser, you have your own field where there's a farmhouse, barn, mill, water tower and manure pile on this field for you to use. Breathe in the fresh country air and starting farming. There's lots of work to be done and no time to rest! Your field is divided into a grid. On this grid, you can farm your land, plant trees or raise animals (see "Livestock" for more info about animals).
If you sign up to become a premium farmer, you can visit the lookout tower to get either a lookout or haverster to lend you a hand of the farm. Get your hands on the Premium Pack and earn some game leverage, like reliable customers who drop by the farmstead every day and order twice as much. or more customer orders (20 instead o...
Farmerama screenshot: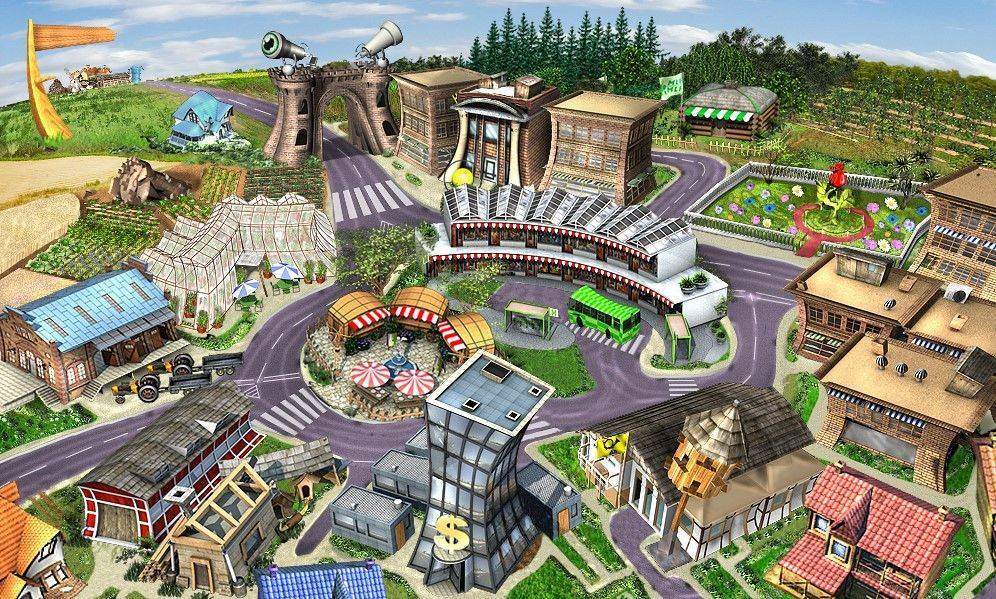 DarkOrbit Reloaded
Genre Type: F2P Space Strategy MMO
Platform Accessibility: Web Browser
Development By: Bigpoint
In DarkOrbit Reloaded players are pilots of their own starship in the employment of one of three Company factions that have settled in this sector of space: Venus Resources Unlimited, Earth Industries Corporation and Mars Mining Operations. Pitted against each other in an ongoing battle for territory and valuable resources, these three factions and their loyal pilots will do battle across the open theatre of war of space as well as fighting against the ongoing alien threats that challenge their arrival in this part of the Galaxy. Dark Orbit Reloaded can be played directly through your web browser or through Facebook and is completely free to play.
Whilst offering the same fast paced exciting gameplay, Dark Orbit Reloaded now comes with a pristine 3D look having been reworked for months to offer both an improved look and graphical performance for players with special effects and 3D draw distance bringing the gam...
DarkOrbit Reloaded screenshot: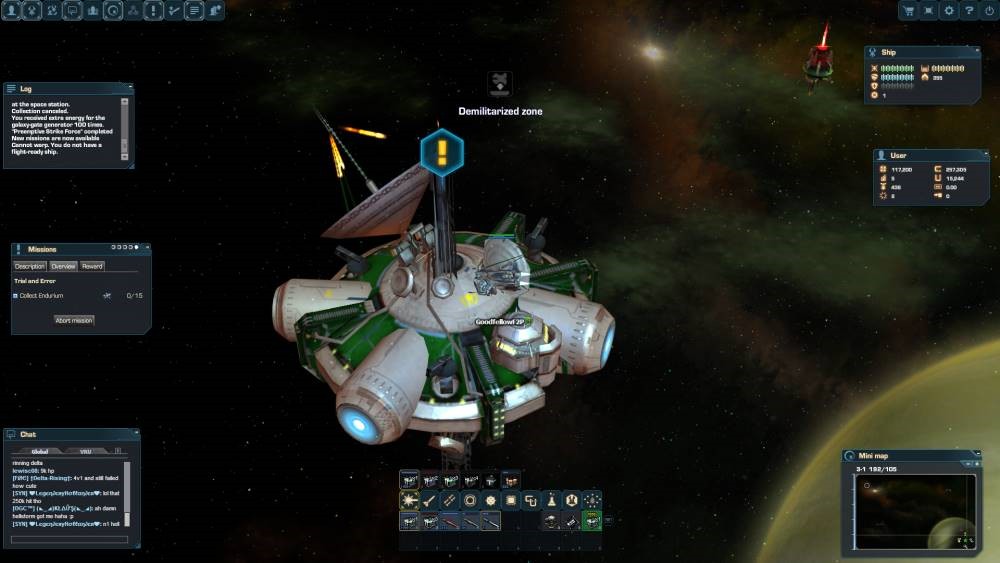 Ikariam is a browser game real time strategy massively multiplayer (MMORTS), whose aim is the colonization and conquest though, attaches great importance to trade and diplomacy. It was developed in Germany in 2008 by the programming undertaking on-line games Gameforge. Thousands of players can participate simultaneously in a virtual world set in the historic old age, with inspiration from classical and Hellenistic Greece in the morphology of the buildings.
The player receives a small polis should be expanded to build a great empire economic and / or military, and eventually by founding new cities called colonies.
The city is adjacent to other cities on the same island with a wonderful offering a particular bonus for each city on the island. In turn, this island is close to other islands forming an archipelago. The game world consists of archipelagos, being able to give two types of battles: Maritime and Land.
There are five raw materials: wood, marble, wine, sulfur, and Crystal (in Latin America, wood, Grape, Powder and Glass...
Ikariam screenshot: