BROWSER GAMES
TopRacers F1 Manager is a browser based free-to-play Formula 1 real time simulation developed by Edenicgames. In this game you will be put in charge of your very own F1 team and your task will be to manage every single aspect of your team bringing it to the victory race after race. This is your chance to become a skillful manager like Flavio Briatore at Renault or Ron Dennis at McLaren.
In TopRacers every F1 every season is divided in 9 Grand Prix each featuring the official circuits. In order to win you will need to be prepared for every race carefully choosing your team members, from pilots to mechanics, the parts for your car, the car's setup parameters (wing, gear ratios, fluel) and more. And don't forget to do the three official training session to make the last adjustments before the race.
At the beginning of the game you have a small Formula 1 team with few staff members: 2 pilots, 2 mechanics and 2 engineers. If you want to compete with the best teams around you must work to improve your team and make it grow. One of yo...
TopRacers screenshot: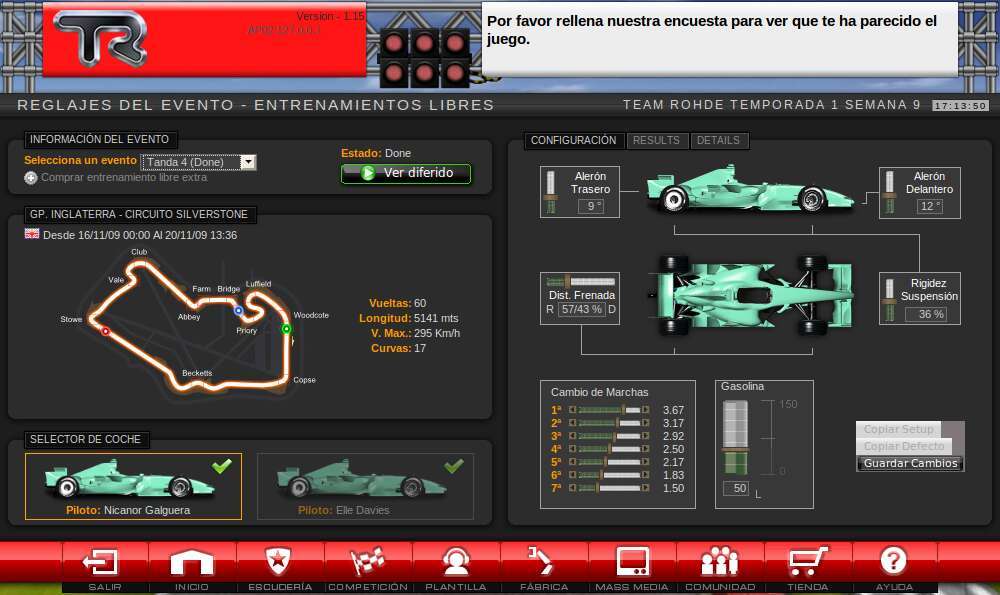 Nord is a peaceful world where you can design and build your own people, have a good time with friends, exploring a lot of amazing and exciting places. Grow and share your crops to achieve higher levels in the game and can unlock more features, such as horses, racing cars, witchcraft, more dancing and more.
Instead of just run around killing monsters, Nord is a game where there is violence and is full of wonderful islands, villages, mazes, horse clubs and estates, built by all players. Creativity is the key and the only limit being your imagination.
Game Features
Nord is a free game and requires no installation (it is a game browser).
Nord is a game without violence.
The game in a rich 3D environment with a wide range of landscapes such as forests, deserts and dungeons. Each new player Nord further extends the world with the addition of a new people that are designed with more than 700 building blocks, each time adding more building blocks. Nord has some unique characteristics and violence in the game that promotes...
Nord screenshot: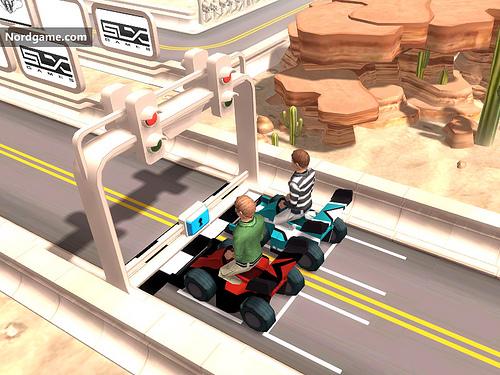 SmashMuck Champions is a free-to-play multiplayer online battle arena (MOBA) game developed by Kiz Studios that sees players build and train their own teams of SmashMuck champions, entering the arena to do battle in the toughest sport on Planet Muck. By teaming up with other champions, they work to defeat their opponents in several unique gladiatorial-style game modes. While combat is fast-paced and easy-to-learn even for new gamers, mastering SmashMuck will be an intense challenge that requires skill, strategy and dedication.
SmashMuck Champion currently features 22 distinct champions that will be joined by additional ones in the future as the development teams plans not only to continuously increase the number of available champions but also to expand the possibilities the current rooster can be customised and played. Apart from the usual outfit changes, players already have so-called "skill-swap weapons" to their disposal. Making use of those, players are able to bring their favourite champions into games with different ways to ...
SmashMuck Champions screenshot: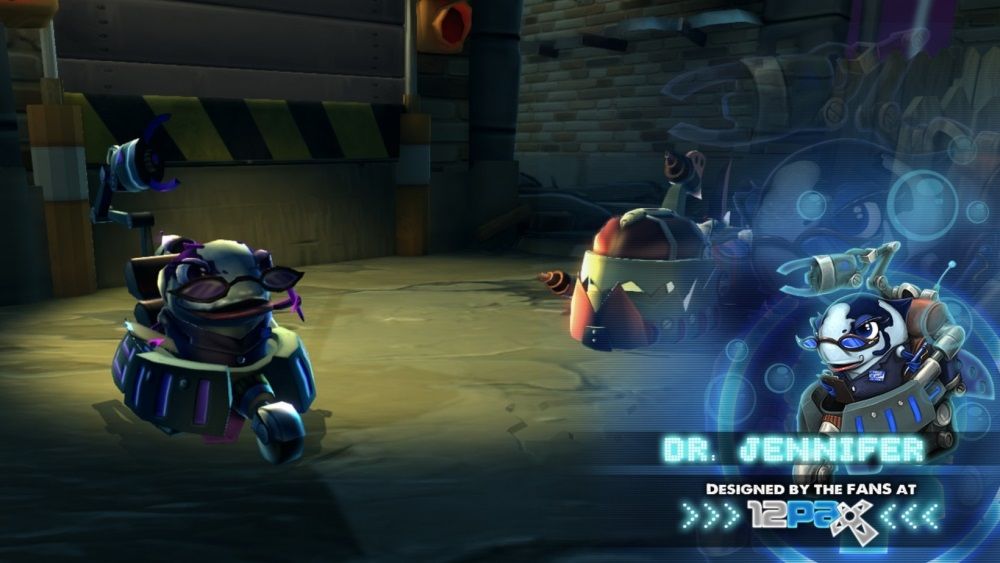 DOFUS is a Massive Multiplayer Online Role Playing Game. Developed by Ankama Games for Windows, Mac and Linux. As a mixture of video game and interactive animated cartoon, DOFUS brings a new concept within online games. With its oneiric graphics inspired by mangas, its tactical gameplay and its cynical humour, this game is in a class of its own among other MMORPGs. Experienced players are appealed by its unique fighting system which is based on strategy quite rare in MMORPGs. Casual players also like it for being easily accessible.
Whist the game takes place in real-time, combat in Dofus is conducted more like a turn based strategy game – where each player takes it in turns to make a series of moves and attacks within a time limit. As such, when a player attacks monsters – they are transported to a 'copy map' where the fighting takes place. Once a fight begins, no other players may join that fight.
Dofus takes place in the 'The World of Twelve' (although many players just refer to it as the Dofus World), named after the 16 chara...
Dofus screenshot: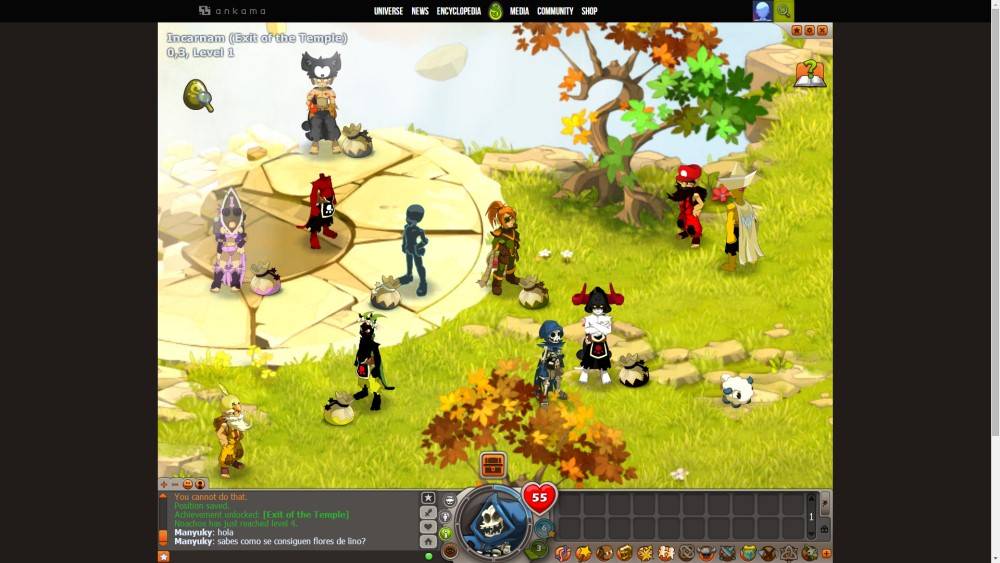 Clash of Olympus
Genre Type: F2P turn-based RPG side-scroll
Platform Accessibility: Web Browser
Development By: Boyjoy
This exciting free to play browser RPG transports players to a world of fantasy and Greek Mythology as they go face-to-face with ancient gods and monstrous Titans that threaten the world. As a chosen Hero of the land players will embark on a quest of epic proportions in an extensive and immersive story driven adventure that takes them to all manner of dangerous and deadly locations. The game is free to play and offers a Recharge paid function for players to acquire more bonuses and in game items. Clash of Olympus is accessible through your preferred web browser and players do not need to download a client to play it.
When setting out players will first and foremost have to choose their Hero character with three different classes available (both male and female versions), players can choose from the Mage, Knight or Archer. The mage is a powerful arcane spell wielder, able to summon forth powerful destructive...
Clash of Olympus screenshot: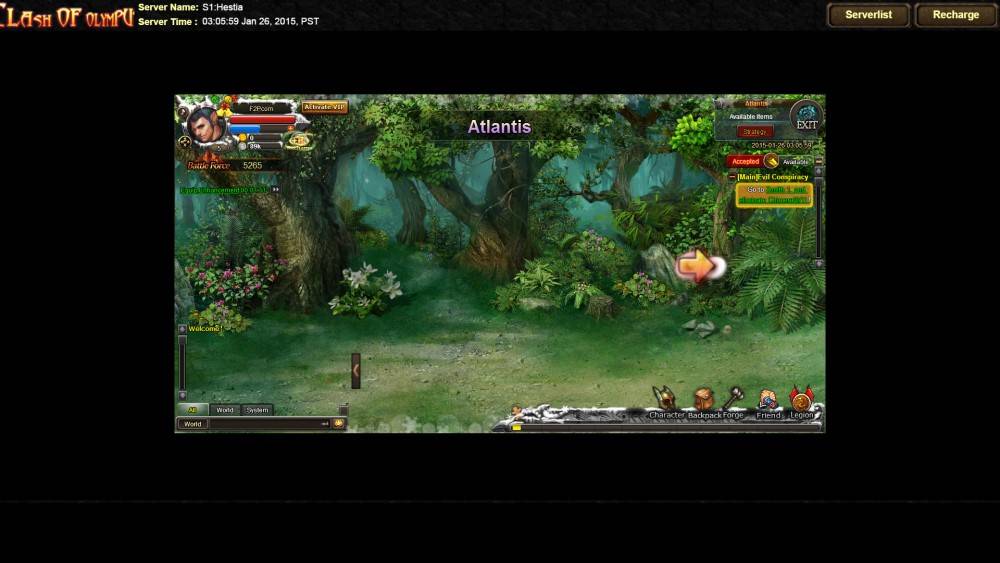 Batheo is a mmorts browser based developed for Windows. The title has a strong tactic component that let the player to rule among an entire society, all with their unique characteristics and units. The player can upgrade both armies and units and use them to fight and conquer others lands, enlarging the empire. The game works with the real-time, so each upgrade can last from few minutes till several hours to complete. The players can also obtain and deliver a lot of quests, that will give a lot of rewards such as golds and useful items to upgrade buildings and units. The interface is simple and intuitive and the players can understand well all the features inside the game thanks to a very well done tutorial.
Players can also visit the cities of other gamers and decide to trade goods with them or attack, trying to conquer them. The game is completely free2play and Batheo is one of the most populated browser game around.
...
Batheo screenshot: