BROWSER GAMES
Thundercall
Genre Type: F2P RPG MMO
Platform Accessibility: Web Browser
Development By: R2Games
Guide you hero to victory in this free to play RPG that can be played through your preferred internet browser, a fantasy MMO of Gods and Demons where your character stands as the central hero of the land. With wonderfully designed graphics and a compelling music score, the game is a story-driven epic with elements of hero building, PVP and PVE, and is suitable for all ages.
When first jumping into the game players must choose their hero; the male Warrior or the female Mage, each are prospective champions and both are powerful combatants with the Warrior focusing on melee combat and more physical attacks and his impenetrable defenses. The Mage, whilst seemingly more fragile, chooses to skirt around the battle and making her attacks from a distance, calling forth thunderbolts, fireballs and icy shards to destroy her enemies. Each class has different skills available to them which completely define their role and playstyle in combat...
Thundercall screenshot: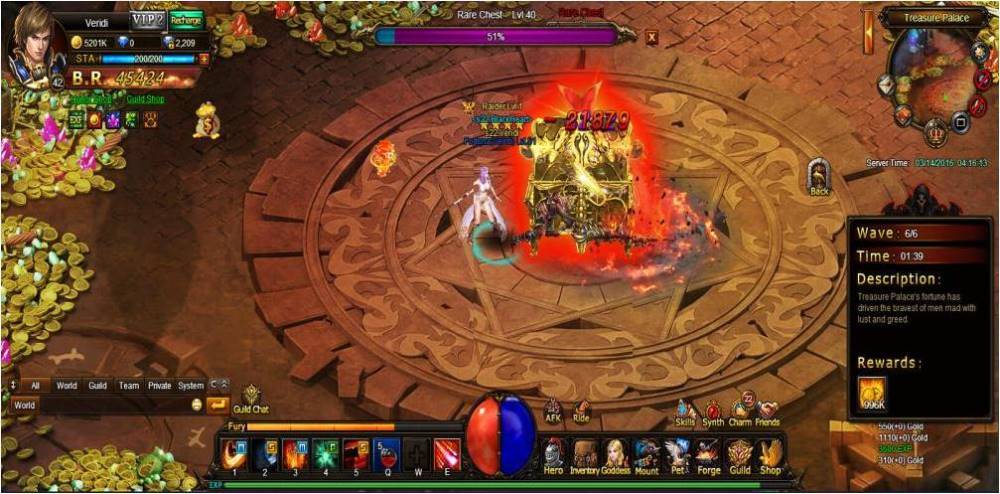 League of Angels 2 - LOA2
Genre Type: F2P RPG MMO
Platform Accessibility: Web Browser
Development By: GTArcade
Head into a world where the Orc Legion have risen up and taken control over the Angels of the realm using a powerful relic, assemble your group and take down these fallen heroes and angels and bring them back into the light to then join you on your quest. League of Angels 2 is a free to play browser RPG following on from the original League of Angels; with enhanced features and massive graphical upgrades players can experience familiar gameplay in a beautiful 3D setting as they once more answer the call of the League of Angels.
The game focuses on being a team building RPG where players must gather various Heroes and Angels to help them in their task; each character has their own skills and abilities that can be used in battle, as well as certain roles such as a front or backline damage dealer, tank, healer, mage and more. Each individual character must be levelled up and players can build up their team to their ow...
League of Angels 2 screenshot: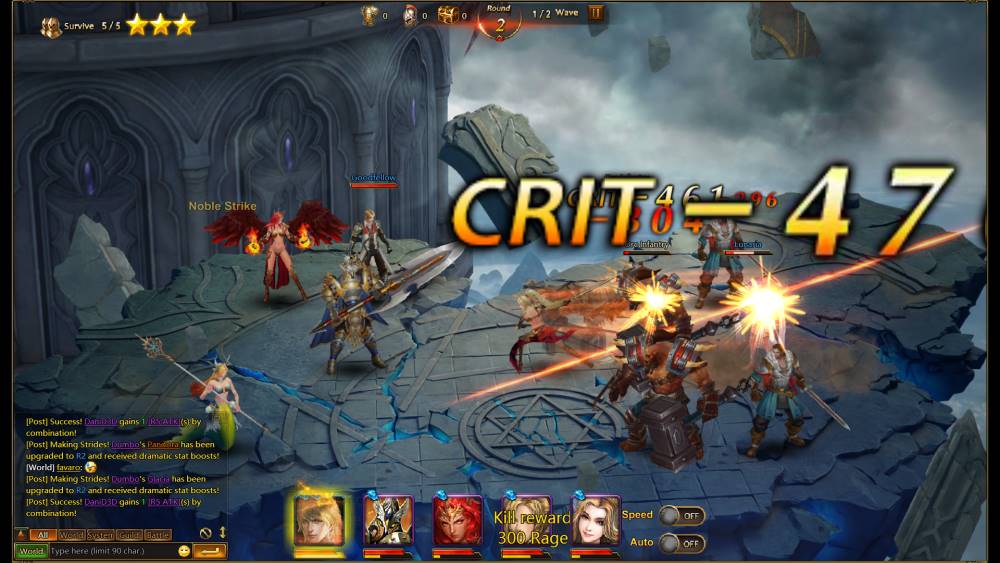 Seas of Gold
Genre Type: F2P RPG MMO
Platform Accessibility: Web Browser
Development By: R2Games
In Seas of Gold you take to the high seas as the captain of your own ship, on a story driven adventure heading from island to island in search of fame and fortune. The game itself is accessible through your preferred web browser with no need for a client download, completely free to play players can spend cash on premium currency in the form of Diamonds if they wish, which allows them to upgrade their VIP level, buy various items from the diamonds only shop and a variety of other perks.
When starting out players can select their character from four available fledgling captains, in command of their starter ship the aim of the game is to build up both your skills, your ship, crew and your fleet of other captains. With each upgrade a player will become stronger which is shown by the value of their Power rating, a score that can be seen by other players, particularly useful when fighting in Arena PVP for rewards and rank position.
...
Seas of Gold screenshot: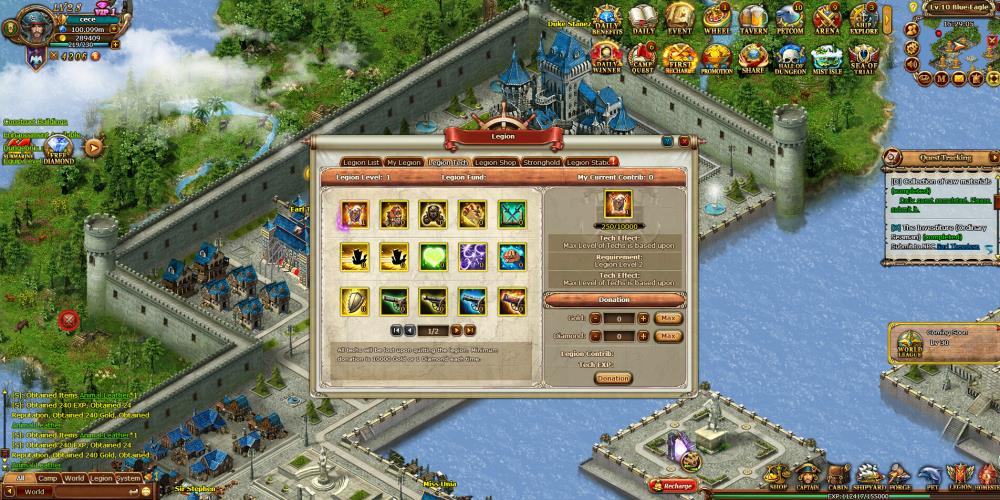 Winterfrost Legacy
Genre Type: F2P MMORPG
Platform Accessibility: Web Browser
Development By: R2Games
This free to play MMO is set in a fantasy world where players take on the role of child of a great King who goes up against a fallen deity, now tasked with defending the realm your character must band together the races to fight these malevolent Guardians. Winterfrost Legacy is an action RPG that follows a quest chain revealing a deep story and players must focus on gathering Mercensaries and gear to create a powerful team, leading them as one of four different classes (Mage, Warrior, Rogue or Shaman). The game doesn't require a client download and can be accessed directly through your preferred web browser.
Players are able to recruit new Mercenaries to join their team when they reach level 27, heading over to the Tavern area players can spend Anima, earned through questing, rewards or the Anima Alter, to spend as currency and purchase new mercs. As players level up and progress through the main story-arc they will meet ne...
Winterfrost Legacy screenshot: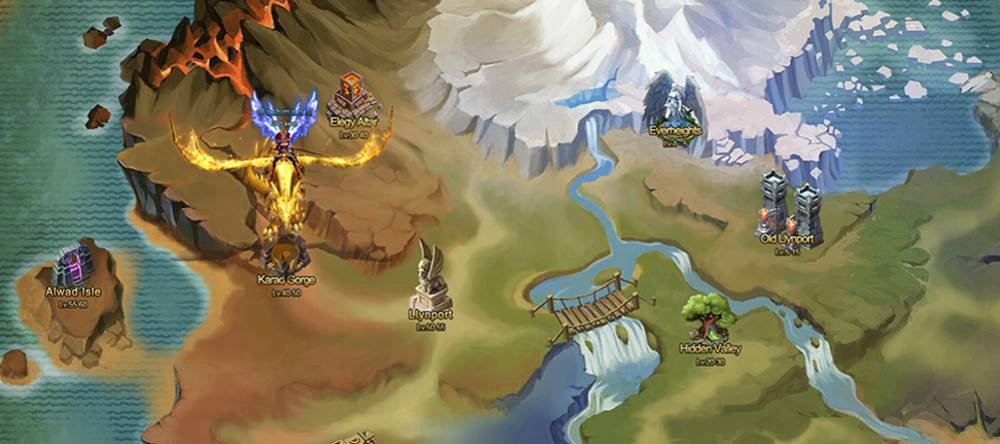 Sparta: War of Empires
Genre Type: F2P City Building MMORPG
Platform Accessibility: Web Browser
Development By: Plarium
It is the 5th century BC and ancient Greece has fallen under the threatening eye of Xerxes and his powerful Persian Empire, an assembled force built for conquest like the world had never seen. As this giant army rolls over neighbouring countries it suddenly finds itself facing the combined forces of the Greeks following the command of King Leonidas and his Spartan armies thousands of city states now rise up to battle the Persian invaders and drive them back to where they came from.
Sparta: War of Empires is a strategy based city management MMO that is completely free to play where each player is put to tasks on building up their own city state as an Archon, managing their resources, building up a powerful army and expanding their borders to push out the Persian forces and taking the battle directly to them. Whilst many Archon follow similar goals and some may even be prepared to work together, there are th...
Sparta: War of Empires screenshot: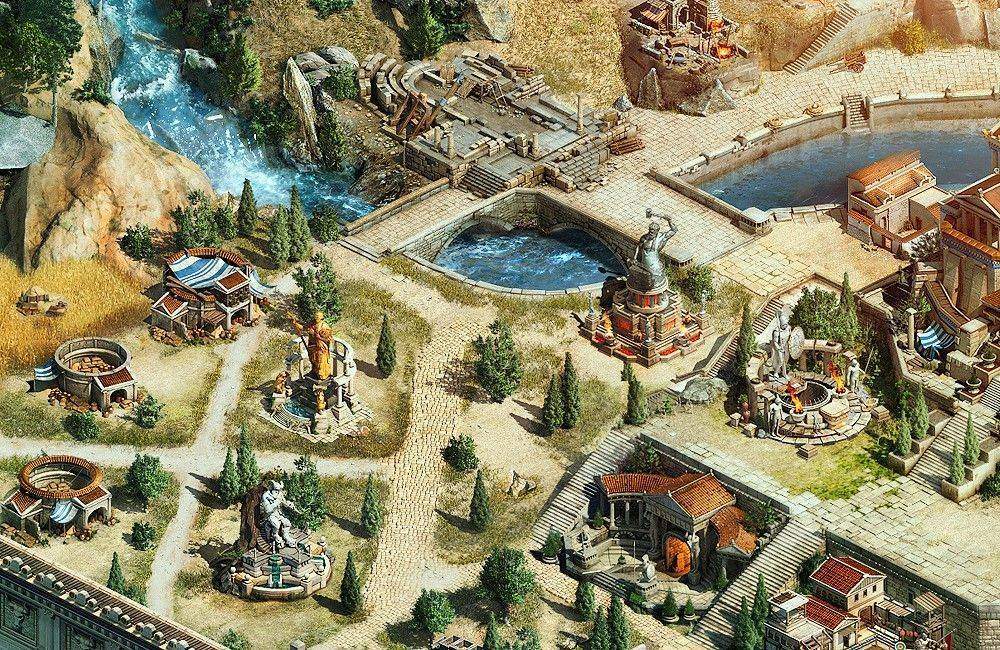 Call of War
Genre Type: F2P Strategy MMO
Platform Accessibility: Web Browser
Development By: Bytro Labs
It is 1942 and WW2 is underway, the theatre of war is North America and Europe and as of yet the alliances have yet to be forged, the declarations of war yet to be made; as the leader of your own country it is up to you to rewrite history. Call of War (Supremacy 1942) offers real time strategy that allows players to take on the role as leader of their own nation, randomly assigned to one of the many European/ North American countries they will lead their nation in the fight against rising powers seeking to wrest control of the world and be the ultimate conquerors. Playable directly in your web browser and completely free to play, the game is an exciting tactical MMO that can be accessed anywhere.
When players join the game they randomly given one of the different available countries in that particular world/map for the duration of the game's "round", once a player has been declared the overall winner then players start ag...
Call of War screenshot: