BROWSER GAMES
Forde of Empires, In this city management MMORTS you control begin your life as a tribal leader in charge of your primitive Stone Age settlement. Through resource gathering, tool building and technology advancements from the games extensive research tree you will progress through the epochs of history, through the Dark Ages to the Late Middle Ages and beyond. Watch your city grow, help your civilization develop and expand your empire through diplomacy, trade and conquest! With lush graphics, tactical combat and a detailed research tree, building an Empire has never been so fun!...
Forge of Empires screenshot: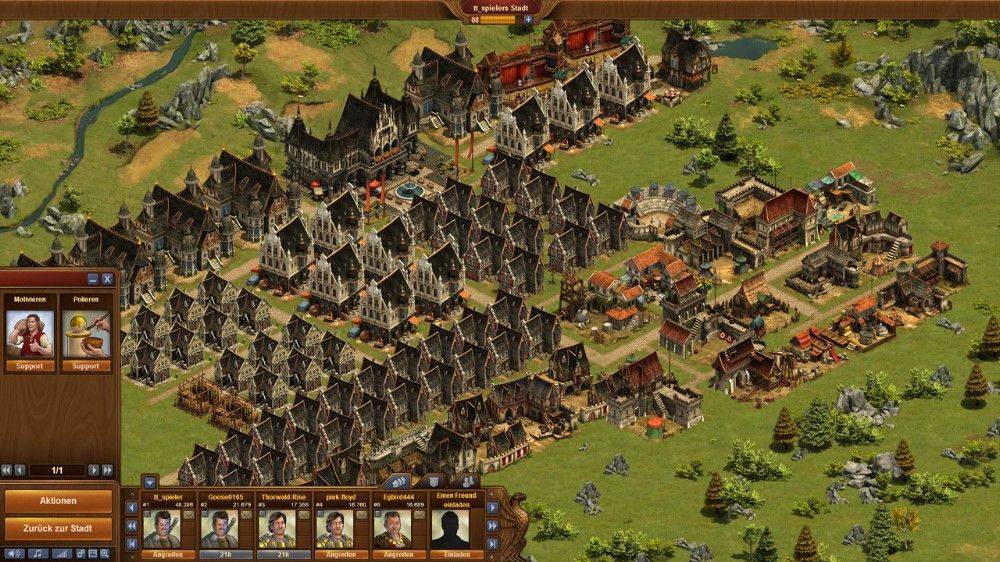 Ready to play in your favorite web browser, Goodgame Empire puts the player in the role of a young knight who is rewarded with his own castle after successfully leading a perilous battle with the task to expand his small piece of land to an economically and militarily superior empire. In order to achieve that the budding sovereign faces manifold challenges and has to prove his strategic skills in various missions.
Goodgame Empire is a hybrid of a management simulation and a strategy game in which players must fight and win battles against other real players. All players start as young knights in possession of a small castle surrounded by a few cottages. With carefully planned campaigns, tactical aptitude, and the development of a functioning economic cycle, players can become the ruler of a powerful empire. They also have access to a broad range of different military units for tactically complex battles, as well as a comprehensive trading system and various commercial buildings in many different upgrade levels. Step by step, player...
GoodGame Empire screenshot: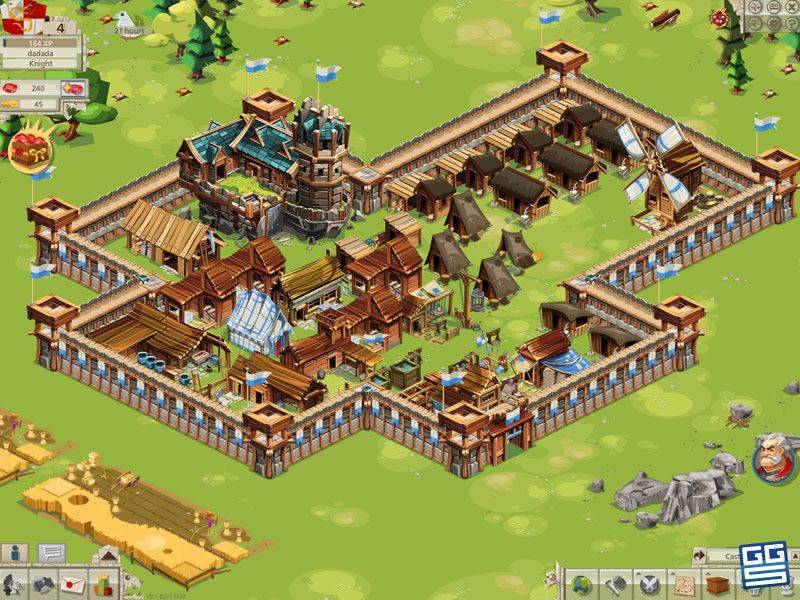 Fame and fortune await brave adventurers in the free to play 3D browser game developped by Splitscreen Studios, Dino Storm. With just a few dollars in your pocket, a little ammunition, a loaded laser cannon, and your small dinosaur, you make your way to DinoVille. you are a cowboy riding a dinosaur in the desert trying to make your way to the success by exploring the different areas facing down gigantic herds of dinosaurs and merciless robber bands and starting your thrilling search for valuable items.
A varied game world awaits brave adventurers around DinoVille. Dinosaur herds roam through the canyons, bands of robbers pop up, the environment can be searched for valuable items. The game world is never the same, danger lurks everywhere. Every expedition must be carefully prepared. Buildings such as supply camps, outposts, or goldmines can be found everywhere around DinoVille. You can take control of these buildings. Important buildings allow you to pile up enormous fame and fortune. But be careful, your buildings have to be regula...
Dino Storm screenshot: