BROWSER GAMES
Animal Jam
Genre Type: F2P MMO Simulator
Platform Accessibility: Web Browser
Development By: National Geographic & WildWorks
Developed in collaboration with National Geographic, Animal Jam offers an interactive playground world for kids where they can make friends, play games and learn about a variety of different animals and the natural world through educational tools and insights from scientific experts within different fields. Players lead an online virtual life playing as their Animal avatar in this browser-based MMO. The game is completely free to play and has its own in game currency that players can acquire as well as a Membership subscription option accessible by parents that will give users a variety of benefits and unlock all the in game content.
Players begin the game by creating their own online character, with a selection of animals available from tigers, bears, penguins, wolves, rabbits and many more these are the characters that players will be identified as in the game (though players can have a number of di...
Animal Jam screenshot: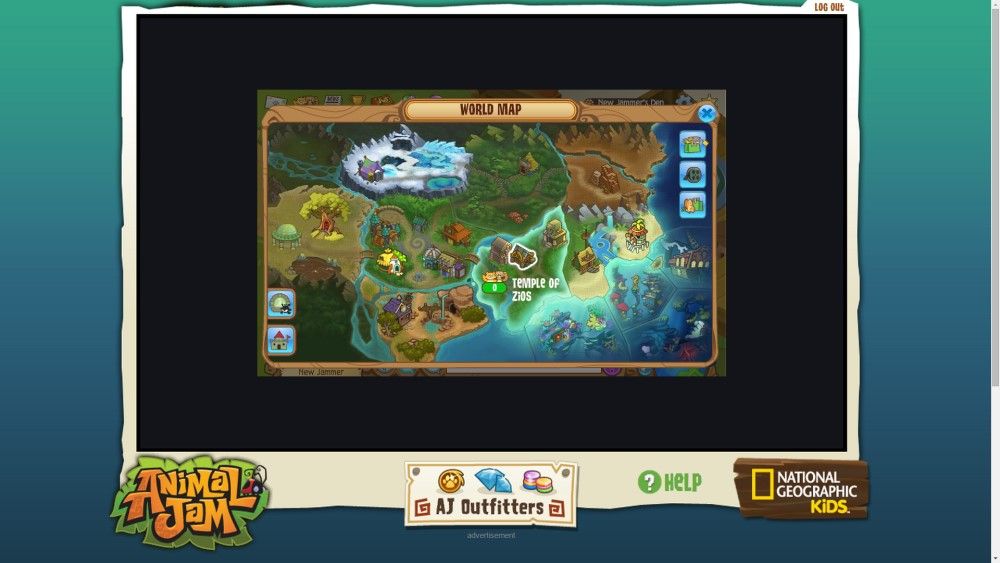 OnePiece Online
Genre Type: F2P MMORPG
Platform Accessibility: Web Browser
Development By: JoyGames
Set in a fantastic age of sail where Pirates assemble to search for the greatest treasure in the world, left behind by the old Pirate King Gold E Rogers, the legendary "One Piece" that will allow them to become the next Pirate King. One Piece is an extremely popular manga comic and anime in Japan and, as with OnePiece Online, primarily follows the adventures of the character Luffy and his Straw Hat Pirates. Players will follow in his footsteps and assemble their own ragtag Partners as they work their way through extensive story focused challenges completing quests and fighting many of the known enemies from the series. OnePiece Online can be accessed directly through your web browser and is completely free to play after a quick account registration.
Upon entering the game players will have to choose their primary class, made up of three different characters, players are able to choose the male Sniper who is a dead shot with a...
OnePiece Online screenshot: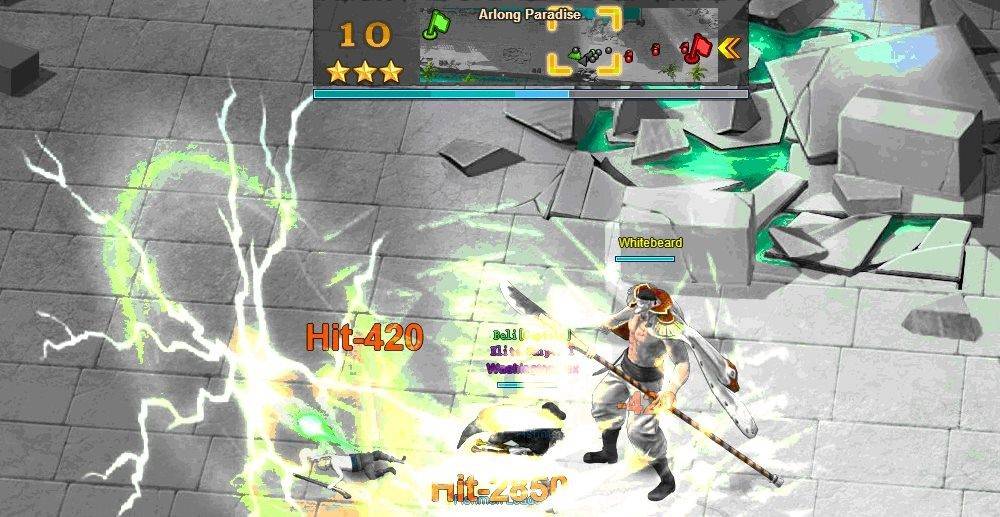 Ready to play in your favorite web browser, Goodgame Empire puts the player in the role of a young knight who is rewarded with his own castle after successfully leading a perilous battle with the task to expand his small piece of land to an economically and militarily superior empire. In order to achieve that the budding sovereign faces manifold challenges and has to prove his strategic skills in various missions.
Goodgame Empire is a hybrid of a management simulation and a strategy game in which players must fight and win battles against other real players. All players start as young knights in possession of a small castle surrounded by a few cottages. With carefully planned campaigns, tactical aptitude, and the development of a functioning economic cycle, players can become the ruler of a powerful empire. They also have access to a broad range of different military units for tactically complex battles, as well as a comprehensive trading system and various commercial buildings in many different upgrade levels. Step by step, player...
GoodGame Empire screenshot: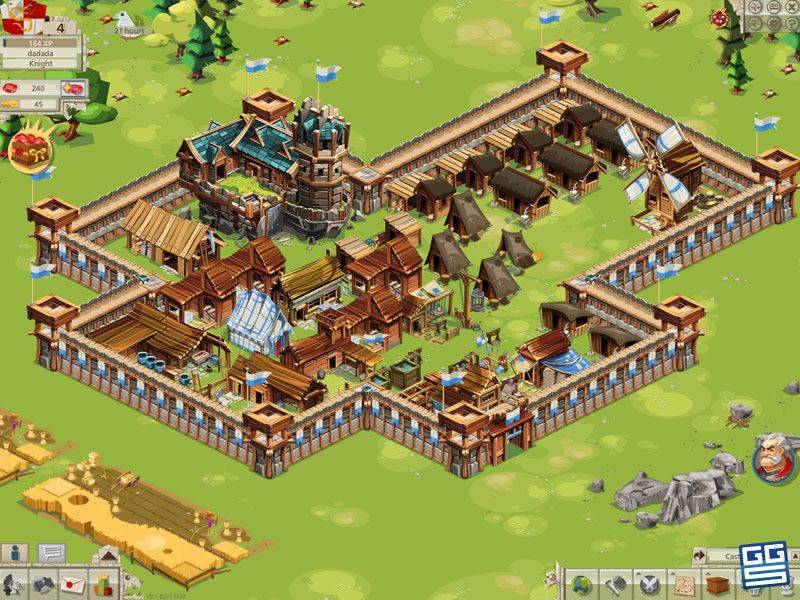 Tribal Wars 2
Genre Type: Free2Play Empire Building MMO
Platform Accessibility: Web Browser
Development By: InnoGames
In Tribal Wars 2 players will rediscover the magic of the original Tribal Wars with all-new enhanced features and graphics but still with the same exciting strategic gameplay that has been loved for years. In the game players must start out as a new Lord ruling over their own village, responsible for protecting the populous and their well-being by improving city facilities and buildings as well as raising a powerful army to defend your territory and vanquish your foes. This free to play MMO that pits players against each other in exciting PVP and encourages lasting alliances and friendships through trade and diplomacy and the ability to form official Tribes. The game can be played directly in your web browser without the need of any client download.
When first setting foot into your village players already have access to a number of key buildings that are required to get started, each building having its own...
Tribal Wars 2 screenshot: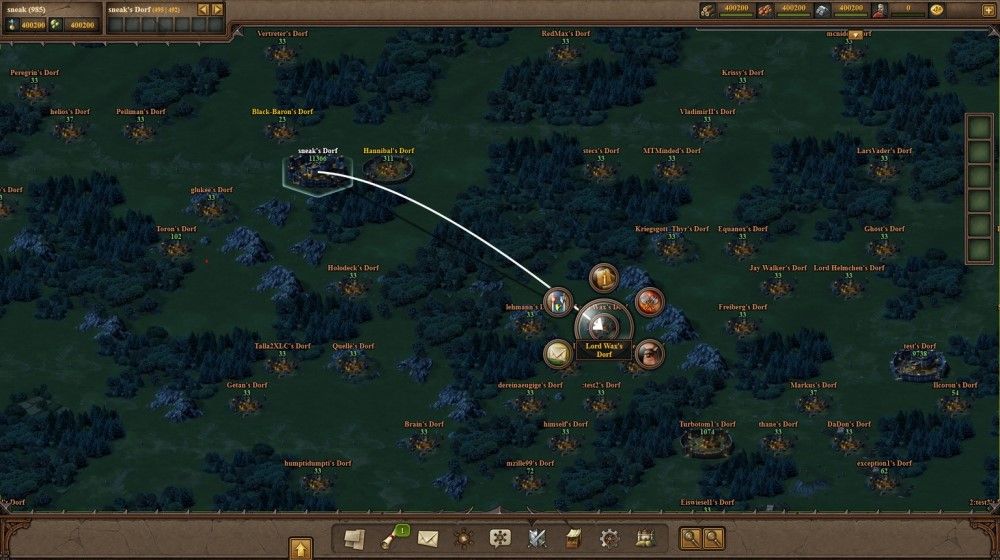 Thirty Kingdoms
Genre Type: F2P MMORPG
Platform Accessibility: Web Browser
Development By: Bytro Labs
Thirty Kingdoms is an easy to play free MMO where players must build up their own territory, and expand their borders in competition with 29 other players on an enclosed content map, however, this browser-based strategy is extremely hard to master and will challenge players military tactics and diplomacy. Players will work together and in opposition to each other as they all compete to create the largest and greatest kingdom on their continent, trading resources, offering military strength, forming Alliances of their great Houses and ravaging and pillaging each other's lands in all-out warfare.
In the beginning of the game players will heavily focus on gathering resources and building up a simple defence to protect the five provinces that each play begins with, each province itself will yield one or more types of resources that the player can benefit from. Resources come in various forms, predominantly used as the buildin...
Thirty Kingdoms screenshot: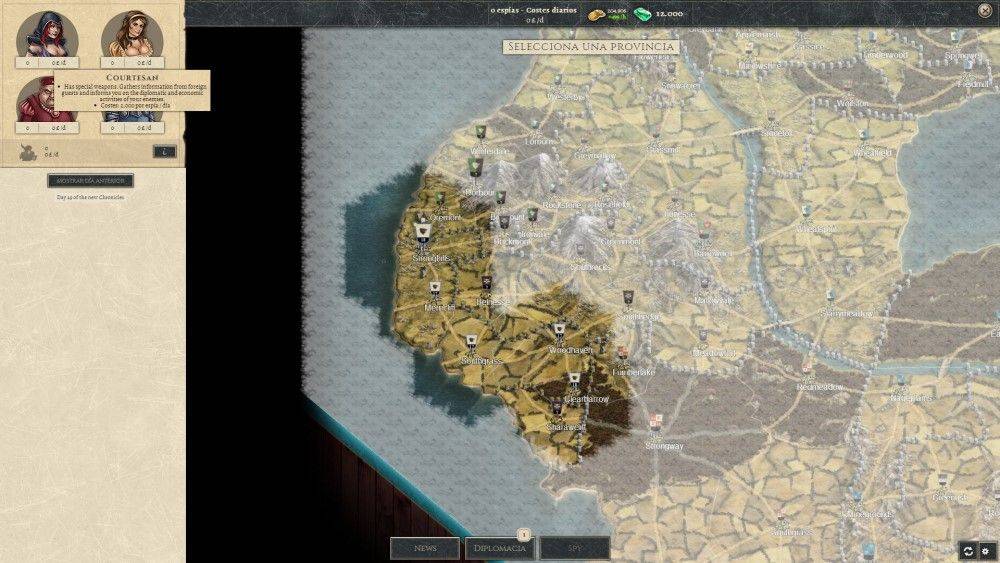 Bleach Online
Genre Type: F2P MMORPG
Platform Accessibility: Web Browser
Development By: GoGames
Based on the popular Japanese manga Bleach, which has gained wide success with a full complement of feature films, games, comic book and animated series, players will step into that same world and be able to walk among some of the heroes and villains that they are all too familiar with. Sticking true to the show and its ongoing story lines players take on the part of a mysterious soldier, rescued from a battlefield and put into a deep sleep for over 1000 years who has now awoken and is completely unsure of their history and who they were.
In an action packed free to play browser MMORPG players will embark on an epic quest of self-exploration trying to discover who they are and putting their powerful abilities to use whilst helping out the main protagonist of the series, Ichigo Kurosaki in his ongoing fight against the evil spirits that threaten the Human World and those that try to travel between it. Players controllable both th...
Bleach Online screenshot: