BROWSER GAMES
Thirty Kingdoms
Genre Type: F2P MMORPG
Platform Accessibility: Web Browser
Development By: Bytro Labs
Thirty Kingdoms is an easy to play free MMO where players must build up their own territory, and expand their borders in competition with 29 other players on an enclosed content map, however, this browser-based strategy is extremely hard to master and will challenge players military tactics and diplomacy. Players will work together and in opposition to each other as they all compete to create the largest and greatest kingdom on their continent, trading resources, offering military strength, forming Alliances of their great Houses and ravaging and pillaging each other's lands in all-out warfare.
In the beginning of the game players will heavily focus on gathering resources and building up a simple defence to protect the five provinces that each play begins with, each province itself will yield one or more types of resources that the player can benefit from. Resources come in various forms, predominantly used as the buildin...
Thirty Kingdoms screenshot: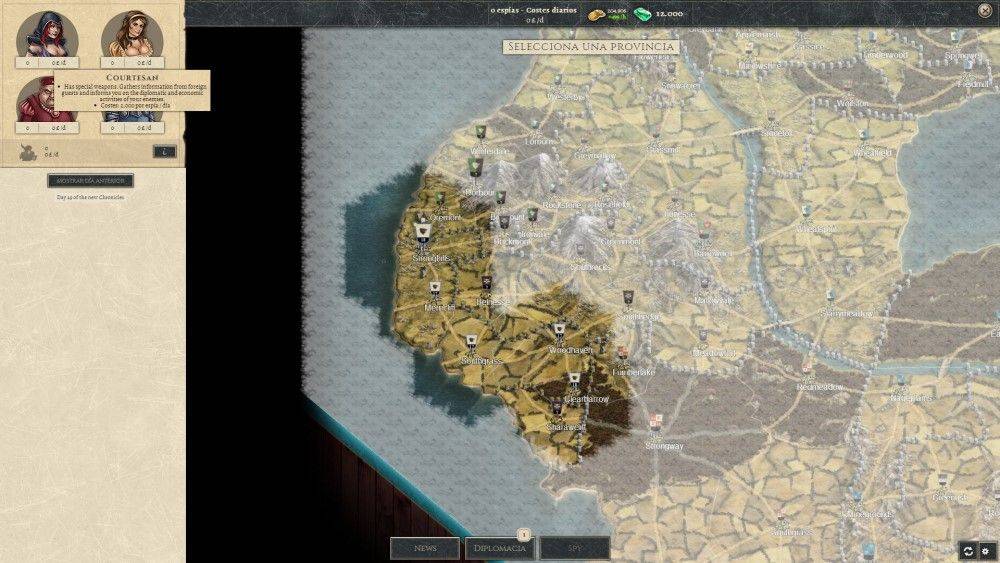 Bleach Online
Genre Type: F2P MMORPG
Platform Accessibility: Web Browser
Development By: GoGames
Based on the popular Japanese manga Bleach, which has gained wide success with a full complement of feature films, games, comic book and animated series, players will step into that same world and be able to walk among some of the heroes and villains that they are all too familiar with. Sticking true to the show and its ongoing story lines players take on the part of a mysterious soldier, rescued from a battlefield and put into a deep sleep for over 1000 years who has now awoken and is completely unsure of their history and who they were.
In an action packed free to play browser MMORPG players will embark on an epic quest of self-exploration trying to discover who they are and putting their powerful abilities to use whilst helping out the main protagonist of the series, Ichigo Kurosaki in his ongoing fight against the evil spirits that threaten the Human World and those that try to travel between it. Players controllable both th...
Bleach Online screenshot: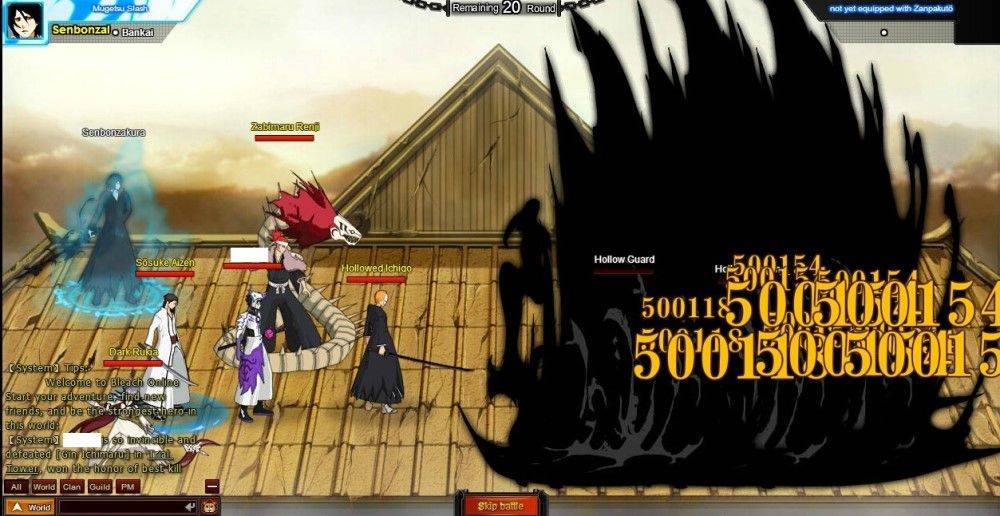 Shadowbound
Genre Type: F2P MMORPG
Platform Accessibility: Web Browser
Development By: R2 Games
Shadowbound is a browser-based free to play 3D isometric MMORPG that allows players to create and build up their own powerful hero, learn new skills, recruit mercenary companions, unlock new gear and bring legendary Guardians to their side. With every new piece of gear or Ariefacts, by levelling up companions, heroes and Guardians players will increase their Battle Rating, a numeric value that tells them how powerful they are in comparison to other creatures/dungeons and more importantly other players. With a highly developed story driven quest line players will travel across a fantasy realm as they fight evil and dark powers in a plot filled with intrigue and politics.
Gameplay revolves around a very automated system, from clicking hyperlinks in quests looks to automatically run to the next NPC in the quest chain or to take you directly to the required location for a quest. Also, combat is completely automated where players do n...
ShadowBound screenshot: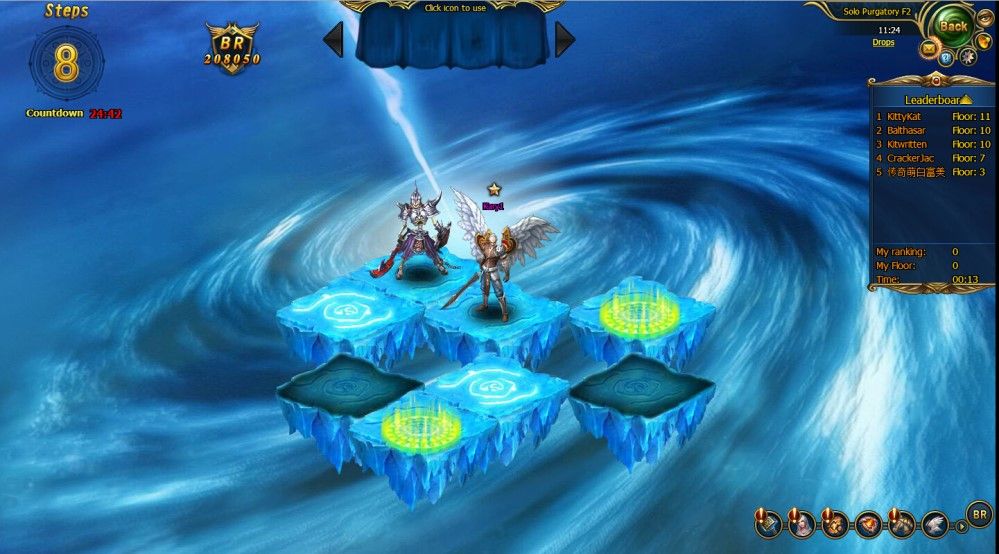 Soldiers Inc -Free to play Browser MMORTS
Available Platforms: Web Browser
Developing Studio: Plarium
The year is 2019 and what we know of modern warfare is slowly begun to change where multinational corporations and foreign companies have made efforts to secure the rights to mine the valuable mineral is that have been found in the East African Republic of Zandia. During this time the Chinese Zheng Shi Security Combine in an attempt to secure the claim for themselves and now hired by a shadowy organisation that deals with Black Ops known only as "The Syndicate" he had been hired to maintain a presence in the area, form contracts and trade networks and claim your own right to the Zandian territories.
Soldier Inc is primarily a free to play-based building strategy MMO that can played through your web browser. Players must construct buildings in their own private military base, unlock new technology by networking with powerful organisations and forming contracts to get access to new building schematics and units to raise up their...
Soldiers Inc screenshot: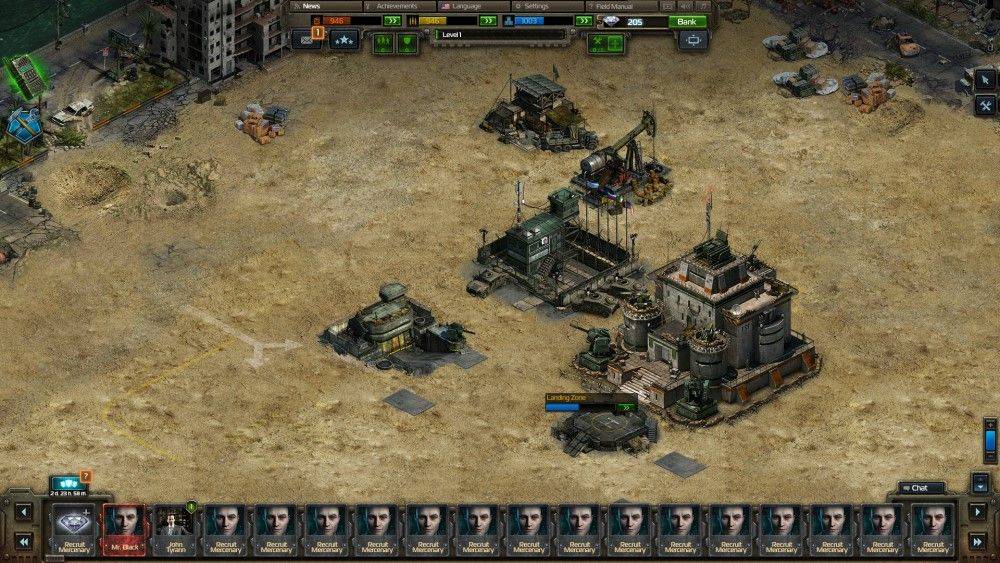 Unlimited Ninja
Game Style: Free to play MMORPG
Developing Studio: IceGames
Available Platforms: Web Browser
Unlimited Ninja is a browser based MMORPG set in the Naruto universe where players roam the land as a powerful Ninja, recruiting other ninjas to their cause in search of excitement and adventure and battling dark enemy forces. Players must manage their team using strategy to optimise the group for the best performance in combat, typically PVE focused battles with the elements of optional PVP available. Unlimited Ninja is a browser-based MMO that does not need any client download to play the game.
When a player first starts the game there must create their own team leader, their primary character that is responsible for taking the lead with the team and also acts as the primary protagonists of the story arc and quest lines that players progress through. There are a variety of characters available, premade characters that fit into the story, which the player can name freely. Each of the six characters comes in a male o...
Unlimited Ninja screenshot: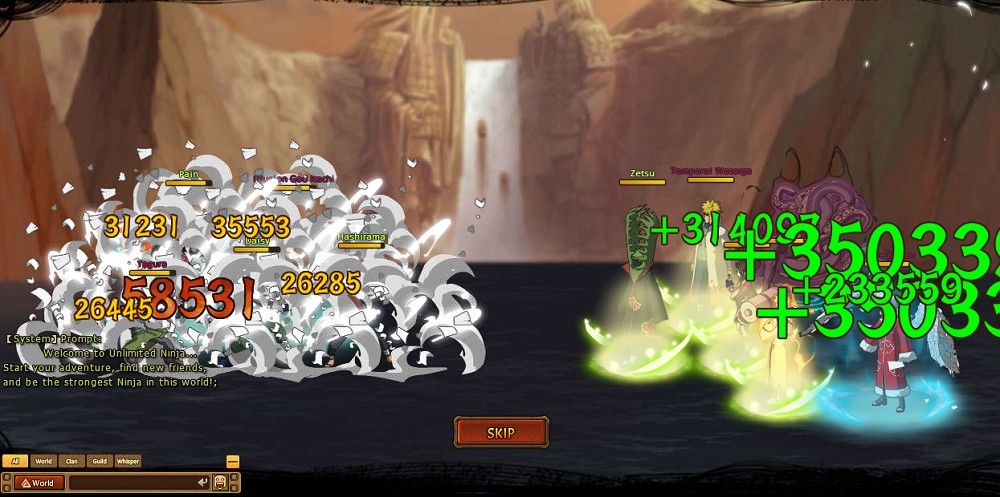 League of Angels
Game Theme: F2P Fantasy MMORPG
Platform: Internet Browsers
Developer: Uuzu
In this fantasy free to play browser-based MMO RPG players control their own character destined to be the hero of both the human and heavenly realms as they do battle against the forces of evil Dark Lord. Players will take on quests, level up their character to unlock new abilities, buy, loot or be rewarded with powerful gear items and even bring skilled hero and Angel allies into their party as they continue their journey together facing enemies in battle.
Gathering up Angels to your side is obviously one of the focal points of the game, given that it is called League of Angels. Angels will be met throughout players journey, each of them having their own skills in combat as well as powerful halo buffs to aid their party companions. Players begin their journey with Nocturna, the first angel that is encountered in the game at the very beginning who is saved from the abyss prison in which she was captured. Previously this angel protect...
League of Angels screenshot: