BROWSER GAMES
League of Angels 2 - LOA2
Genre Type: F2P RPG MMO
Platform Accessibility: Web Browser
Development By: GTArcade
Head into a world where the Orc Legion have risen up and taken control over the Angels of the realm using a powerful relic, assemble your group and take down these fallen heroes and angels and bring them back into the light to then join you on your quest. League of Angels 2 is a free to play browser RPG following on from the original League of Angels; with enhanced features and massive graphical upgrades players can experience familiar gameplay in a beautiful 3D setting as they once more answer the call of the League of Angels.
The game focuses on being a team building RPG where players must gather various Heroes and Angels to help them in their task; each character has their own skills and abilities that can be used in battle, as well as certain roles such as a front or backline damage dealer, tank, healer, mage and more. Each individual character must be levelled up and players can build up their team to their ow...
League of Angels 2 screenshot: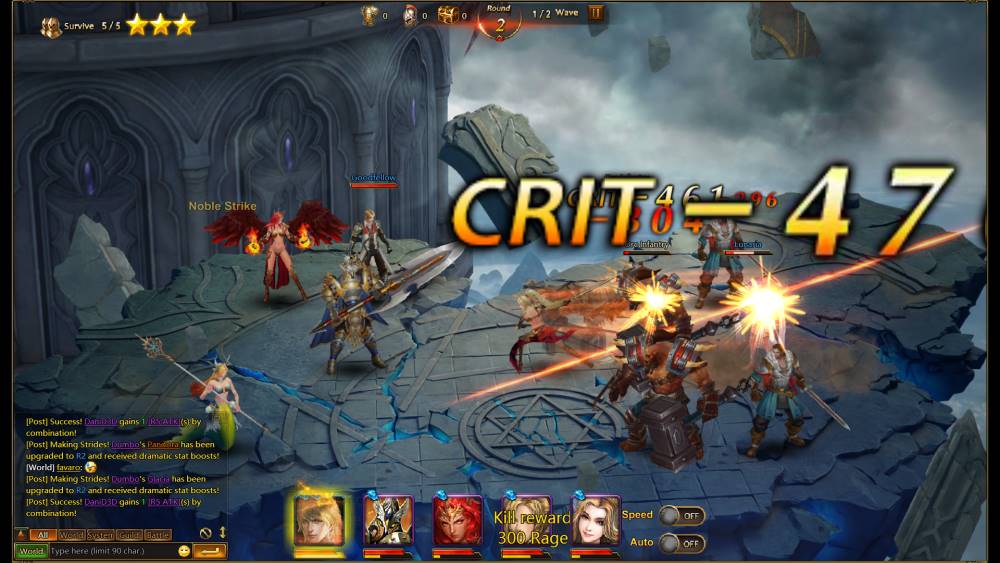 Built specially for those with a passion for horses and games, Star Stable is an MMORPG developed by World of Horsecraft AB. The game can most easily be described as an enormous virtual role playing horse game for large numbers of players to enjoy together online and where hundreds of players can play, chat and help each other through the challenges and adventures Star Stable has to offer. It is not only a game for girls but can be enjoyed by everyone.
Star Stable is constantly growing and developing and receive new updates every week with new exciting things to do, with larger updates to look forward to every few months. The update will never end, and new areas and new features are always in development so you can always look forward to something new coming to your favorite online horse game.
Players can do daily assignments for the different stable groups and improve their reputation in these areas to gain access to special clothes and equipment for their horses while solving mysteries and competing in many different races...
Star Stable screenshot: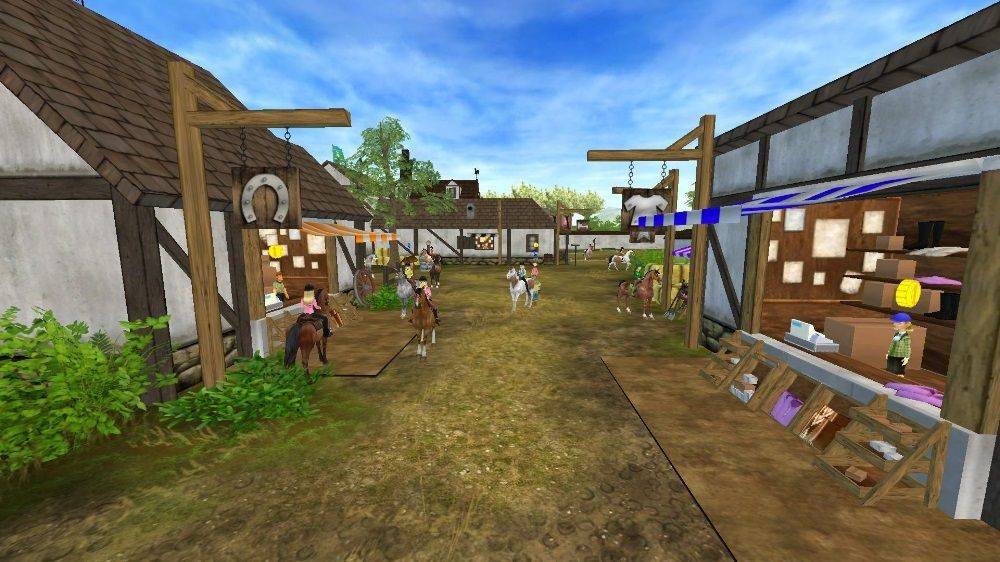 Roblox
Genre Type: F2P Building MMO
Platform Accessibility: Web Browser
Development By: Roblox Corporation
Roblox is a unique building MMO that allows players to design and create their own mini games for the community to play and rate, crafting everything from level design using a wide selection of building blocks, enemy opponents, obstacles as well as scripting mechanics and events. The game offers both a free to play and premium membership option, though players on the free account still have access to creating games and playing other users submissions. Roblox plays in its own browser window once the launcher has been installed, navigating through different games in the Games library, which will open games in a separate browser window.
The games that are available to play by the community fall into a wide variety of different categories, everything from Mediaeval games, Fantasy games, FPS, Building, Racing, Puzzle games and more. Many games are completely unique themes and ideas made by community members, however many re...
Roblox screenshot: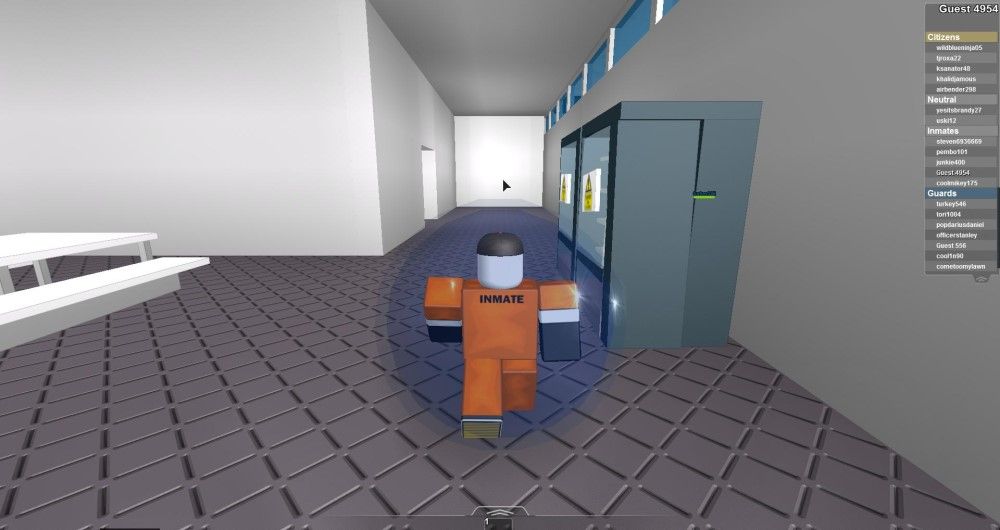 Animal Jam
Genre Type: F2P MMO Simulator
Platform Accessibility: Web Browser
Development By: National Geographic & WildWorks
Developed in collaboration with National Geographic, Animal Jam offers an interactive playground world for kids where they can make friends, play games and learn about a variety of different animals and the natural world through educational tools and insights from scientific experts within different fields. Players lead an online virtual life playing as their Animal avatar in this browser-based MMO. The game is completely free to play and has its own in game currency that players can acquire as well as a Membership subscription option accessible by parents that will give users a variety of benefits and unlock all the in game content.
Players begin the game by creating their own online character, with a selection of animals available from tigers, bears, penguins, wolves, rabbits and many more these are the characters that players will be identified as in the game (though players can have a number of di...
Animal Jam screenshot: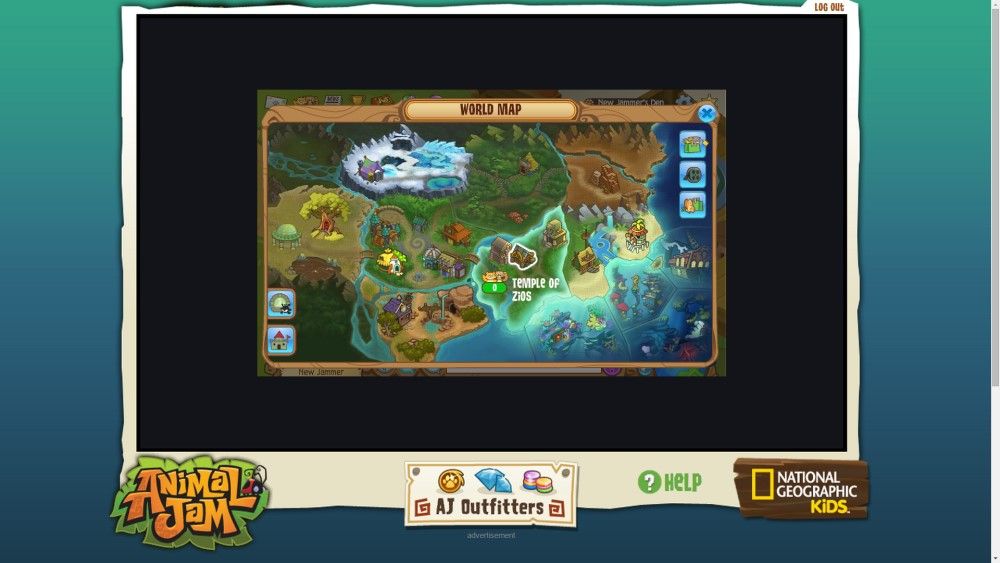 Tribal Wars 2
Genre Type: Free2Play Empire Building MMO
Platform Accessibility: Web Browser
Development By: InnoGames
In Tribal Wars 2 players will rediscover the magic of the original Tribal Wars with all-new enhanced features and graphics but still with the same exciting strategic gameplay that has been loved for years. In the game players must start out as a new Lord ruling over their own village, responsible for protecting the populous and their well-being by improving city facilities and buildings as well as raising a powerful army to defend your territory and vanquish your foes. This free to play MMO that pits players against each other in exciting PVP and encourages lasting alliances and friendships through trade and diplomacy and the ability to form official Tribes. The game can be played directly in your web browser without the need of any client download.
When first setting foot into your village players already have access to a number of key buildings that are required to get started, each building having its own...
Tribal Wars 2 screenshot: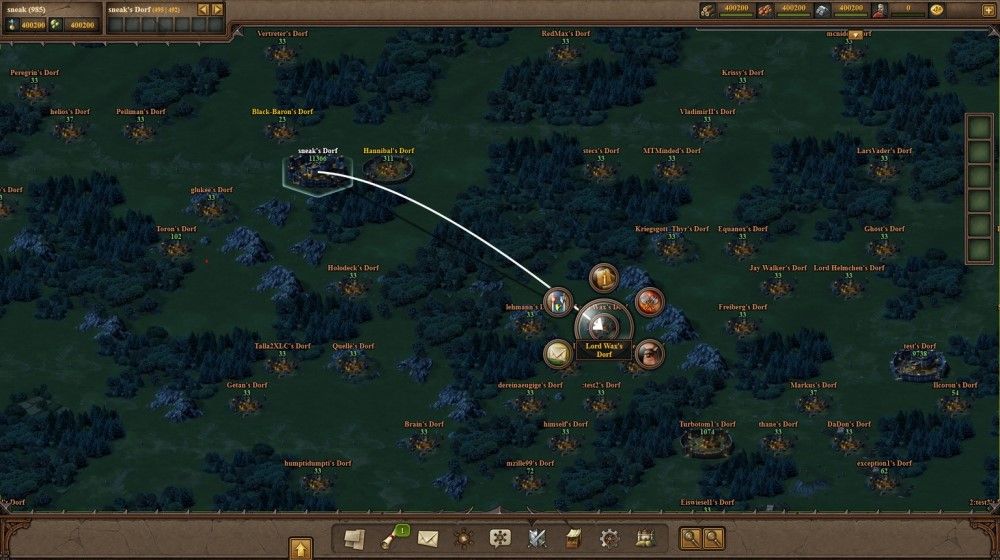 Shadowbound
Genre Type: F2P MMORPG
Platform Accessibility: Web Browser
Development By: R2 Games
Shadowbound is a browser-based free to play 3D isometric MMORPG that allows players to create and build up their own powerful hero, learn new skills, recruit mercenary companions, unlock new gear and bring legendary Guardians to their side. With every new piece of gear or Ariefacts, by levelling up companions, heroes and Guardians players will increase their Battle Rating, a numeric value that tells them how powerful they are in comparison to other creatures/dungeons and more importantly other players. With a highly developed story driven quest line players will travel across a fantasy realm as they fight evil and dark powers in a plot filled with intrigue and politics.
Gameplay revolves around a very automated system, from clicking hyperlinks in quests looks to automatically run to the next NPC in the quest chain or to take you directly to the required location for a quest. Also, combat is completely automated where players do n...
ShadowBound screenshot: