BROWSER GAMES
Thundercall
Genre Type: F2P RPG MMO
Platform Accessibility: Web Browser
Development By: R2Games
Guide you hero to victory in this free to play RPG that can be played through your preferred internet browser, a fantasy MMO of Gods and Demons where your character stands as the central hero of the land. With wonderfully designed graphics and a compelling music score, the game is a story-driven epic with elements of hero building, PVP and PVE, and is suitable for all ages.
When first jumping into the game players must choose their hero; the male Warrior or the female Mage, each are prospective champions and both are powerful combatants with the Warrior focusing on melee combat and more physical attacks and his impenetrable defenses. The Mage, whilst seemingly more fragile, chooses to skirt around the battle and making her attacks from a distance, calling forth thunderbolts, fireballs and icy shards to destroy her enemies. Each class has different skills available to them which completely define their role and playstyle in combat...
Thundercall screenshot: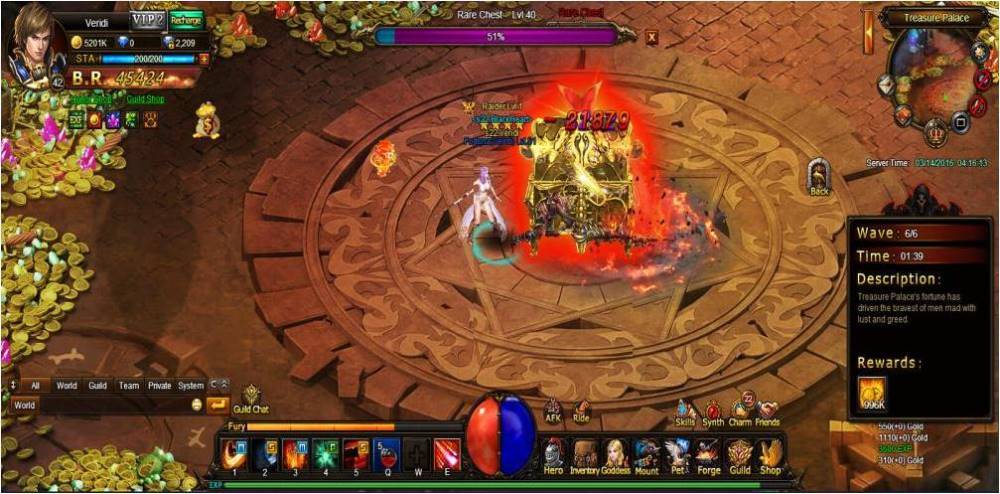 League of Angels 2 - LOA2
Genre Type: F2P RPG MMO
Platform Accessibility: Web Browser
Development By: GTArcade
Head into a world where the Orc Legion have risen up and taken control over the Angels of the realm using a powerful relic, assemble your group and take down these fallen heroes and angels and bring them back into the light to then join you on your quest. League of Angels 2 is a free to play browser RPG following on from the original League of Angels; with enhanced features and massive graphical upgrades players can experience familiar gameplay in a beautiful 3D setting as they once more answer the call of the League of Angels.
The game focuses on being a team building RPG where players must gather various Heroes and Angels to help them in their task; each character has their own skills and abilities that can be used in battle, as well as certain roles such as a front or backline damage dealer, tank, healer, mage and more. Each individual character must be levelled up and players can build up their team to their ow...
League of Angels 2 screenshot: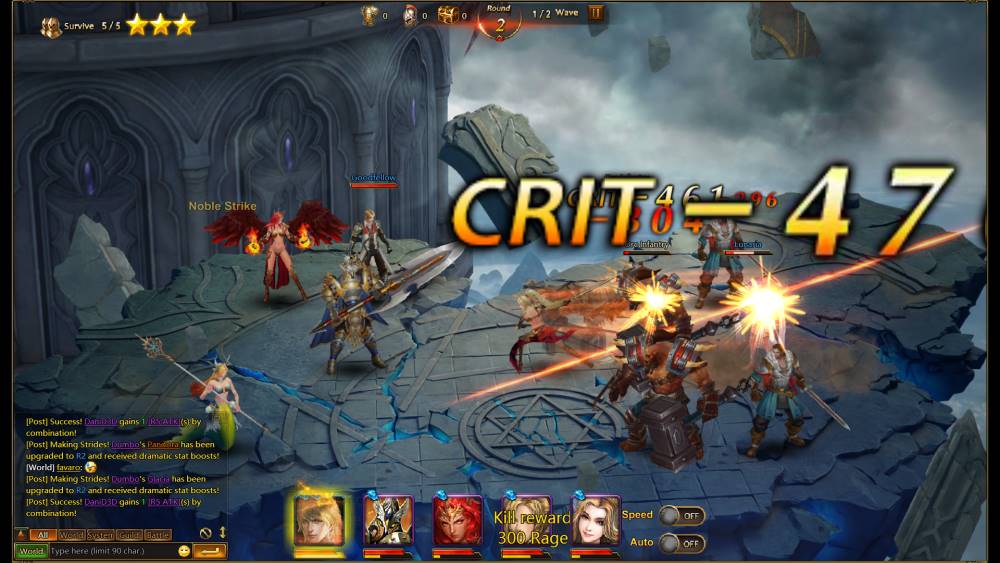 Call of War
Genre Type: F2P Strategy MMO
Platform Accessibility: Web Browser
Development By: Bytro Labs
It is 1942 and WW2 is underway, the theatre of war is North America and Europe and as of yet the alliances have yet to be forged, the declarations of war yet to be made; as the leader of your own country it is up to you to rewrite history. Call of War (Supremacy 1942) offers real time strategy that allows players to take on the role as leader of their own nation, randomly assigned to one of the many European/ North American countries they will lead their nation in the fight against rising powers seeking to wrest control of the world and be the ultimate conquerors. Playable directly in your web browser and completely free to play, the game is an exciting tactical MMO that can be accessed anywhere.
When players join the game they randomly given one of the different available countries in that particular world/map for the duration of the game's "round", once a player has been declared the overall winner then players start ag...
Call of War screenshot: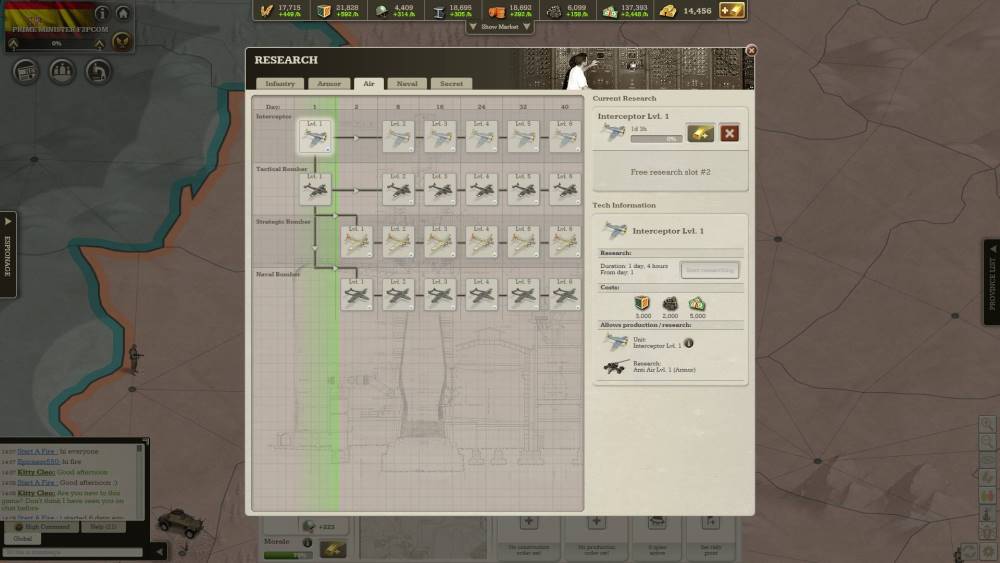 Built specially for those with a passion for horses and games, Star Stable is an MMORPG developed by World of Horsecraft AB. The game can most easily be described as an enormous virtual role playing horse game for large numbers of players to enjoy together online and where hundreds of players can play, chat and help each other through the challenges and adventures Star Stable has to offer. It is not only a game for girls but can be enjoyed by everyone.
Star Stable is constantly growing and developing and receive new updates every week with new exciting things to do, with larger updates to look forward to every few months. The update will never end, and new areas and new features are always in development so you can always look forward to something new coming to your favorite online horse game.
Players can do daily assignments for the different stable groups and improve their reputation in these areas to gain access to special clothes and equipment for their horses while solving mysteries and competing in many different races...
Star Stable screenshot: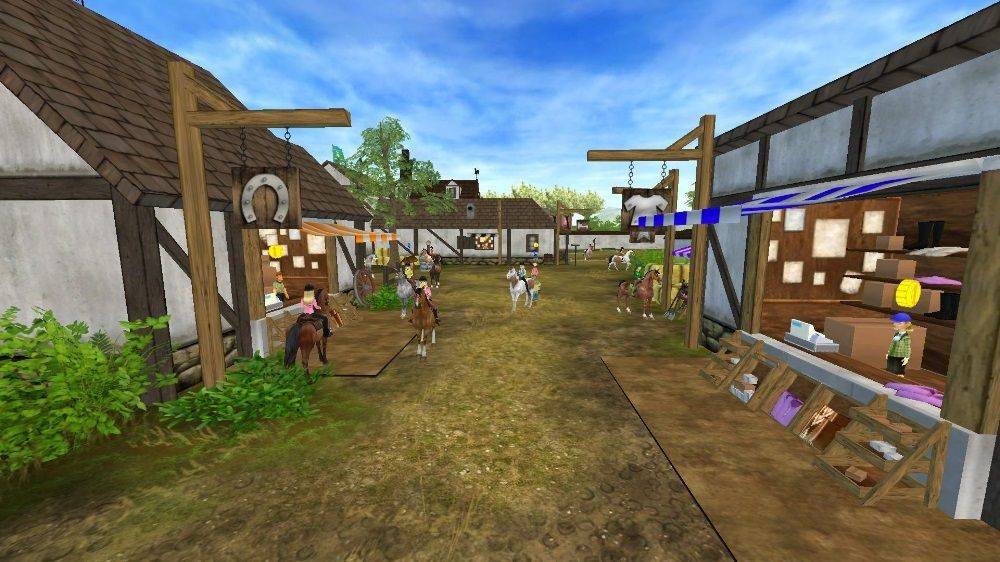 Developed by Bigpoint, Drakensang Online is an action role-playing game with exceptional graphics and a compelling story with rich details. Drakensang Online is the first adaptation of the Drakensang saga as a free to play MMORPG browser game. Players can complete the many missions of the PVE mode or face other players in the PvP arena. The struggle for freedom and survival of humanity will lead the heroes through many landscapes and countless adventures.
Players can choose to play one of three playable classes, which are the Dragonknight, the Spellweaver and the Ranger, to protect humanity against the creatures of Altera. Other classes should be introduced later.
The multiple opportunities to develop skills and the choice of many weapons and armor enable players to shape a fully customized avatar in order to enjoy the flexibility of the combat system.
The visually stunning game world, with picturesque medieval villages, verdant forests, gloomy swamps and dark caves, was developed using Bigpoint's Nebula3 engine, allowing ren...
Drakensang Online screenshot: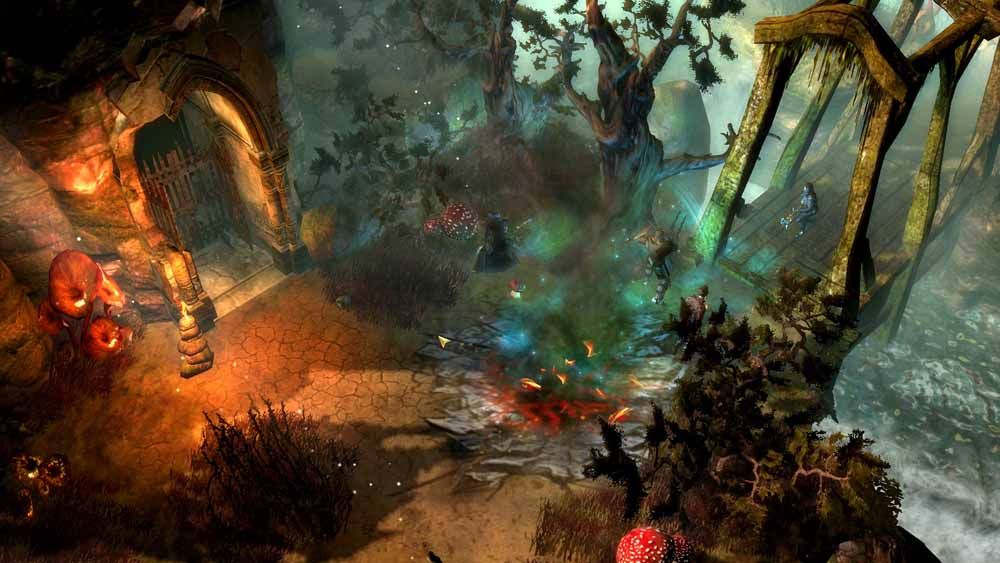 Roblox
Genre Type: F2P Building MMO
Platform Accessibility: Web Browser
Development By: Roblox Corporation
Roblox is a unique building MMO that allows players to design and create their own mini games for the community to play and rate, crafting everything from level design using a wide selection of building blocks, enemy opponents, obstacles as well as scripting mechanics and events. The game offers both a free to play and premium membership option, though players on the free account still have access to creating games and playing other users submissions. Roblox plays in its own browser window once the launcher has been installed, navigating through different games in the Games library, which will open games in a separate browser window.
The games that are available to play by the community fall into a wide variety of different categories, everything from Mediaeval games, Fantasy games, FPS, Building, Racing, Puzzle games and more. Many games are completely unique themes and ideas made by community members, however many re...
Roblox screenshot: