BROWSER GAMES
Genre Type: F2P MMORPG
Platform Accessibility: Web Browser
Development By: R2 Games
A world in turmoil and you will rise as the Chosen One, the hero destined to drive back the evil forces that promised to bring destruction upon the world as the seven deadly sins are unleashed and the world itself is on the brink of the abyss. Playing from one of three powerful classes, a Warrior, Hunter or Warlock players will explore a deep and immersive world with extensive story driven content as they go up against challenging AI enemies or test their skills against real-world players in the Arena. Kingdom Rift is a free to play browser-based MMO RPG that can be accessed directly through your web browser and has an optional micro-transaction system as well as various tiers of membership subscription.
The main focus of the game is for players to level up their character, acquire powerful gear items, recruit companion Goddesses and work towards becoming the highest ranked player in the game, the ultimate goal and achievement. By completing qu...
Kingdom Rift screenshot: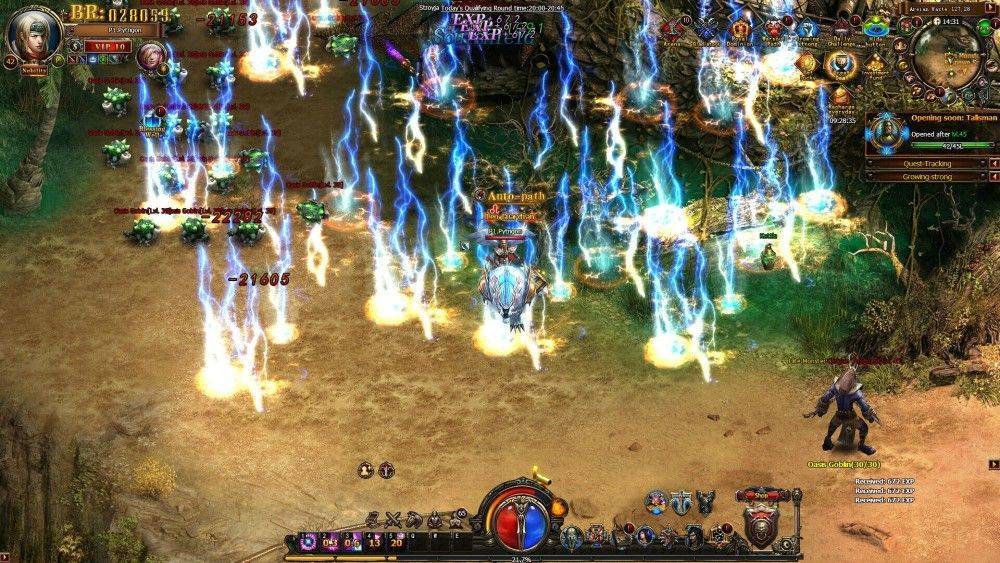 Developed by Bingyou Animation Co. Ltd Ultimate Naruto is a free-to-play anime themed browser MMORPG which takes place in the Naruto manga and anime series. In the game the players are going to be ninjas who have to form their own path to become powerful and feared ninjas.
In Ultimate Naruto players have to lead a team of 10 ninjas based on the original Naruto manga and anime series with unique combat techniques, skills and seals, with cool characters and attack animations.
The game lets you play as a male or female and choose three different ninja schools, Ninjutsu, Taijutsu, or Secret Jutsu. Ninjutsu ninjas have a unique understanding of all forms of ninjutsu, Taijutsu ninjas are super skilled in hand-to-hand combat and the Secret Jutsu ninjas are immortal. All playable characters have 2 types of attributes, primary stats and secondary stats. Primary stats are Force, chakra, power and agility, and the secondary stats are attack, defense, speed, critical, dodge, hit and Health Points are secondary stats.
Tasks are quests ass...
Ultimate Naruto screenshot: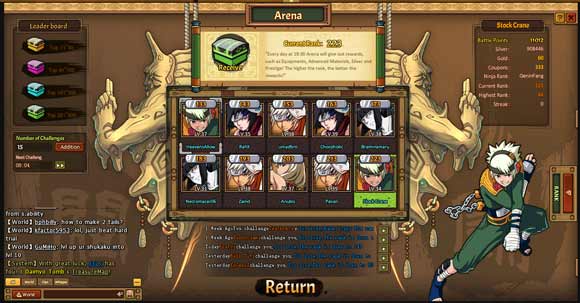 Letís Farm
GameGenre: Free to Play Farming MMORPG
Platforms: Internet Browser
Development Studio: Ten Square Games
Letís Farm is a casual colourful and family friendly free to play MMO that players can join directly through their preferred Internet browser, signing up through the website and playing instantly without having to download any game client. The game revolves around constructing and improving your own farm and managing your assets to try and slowly expand unlocking new buildings and improving your overall farm production. The game is free to play with a premium currency option that players can buy with real-world currency, however everything is available simply by playing.
Players will start out at level 1 with a handful of chosen buildings to help them get started, including three fields in which they can sow seeds and grow their own crops, fruits and vegetables that can be used to feed the household or taken to market to sell, giving the player money to purchase other needed things for the farm. At the beginnin...
Let's Farm screenshot: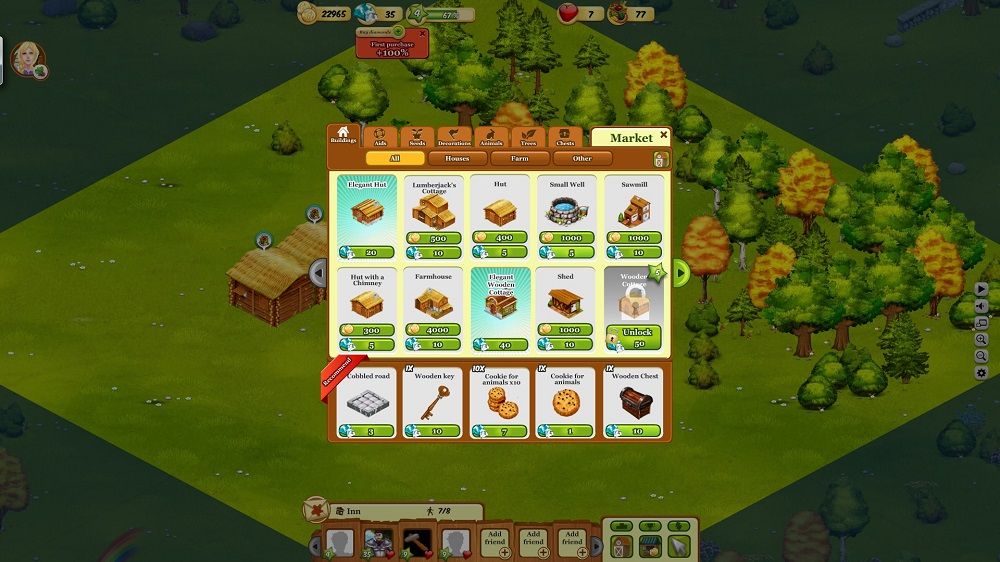 In the world of Imperia Online, the burden of the crown can be shared!
It's a dark and cruel age, where Fortune favors the strong and where one's rights are asserted by the sword. It is in this realm, full of treacherous neighbors and ambitious rulers, that you must transcend your humble origins and carve out a seat of power for yourself.
Rally your loyal subjects and put them to work, laying the foundations of your great Empire. Diligent workers will labor for your treasury day and night; within the halls of your universities and academies wise scholars will research the technologies needed to give you an edge; and your industrious spies will scour foreign lands and cities, looking for new opportunities for you to stake your claim.
Acquaint yourself with the Great People in your court, and exploit their talents to your advantage. A wise Governor can fill your coffers to the brink, or help you raise an impressive army. A brave General can turn the tide of even the most desperate battle, or his skills can preserve the live...
Imperia Online screenshot: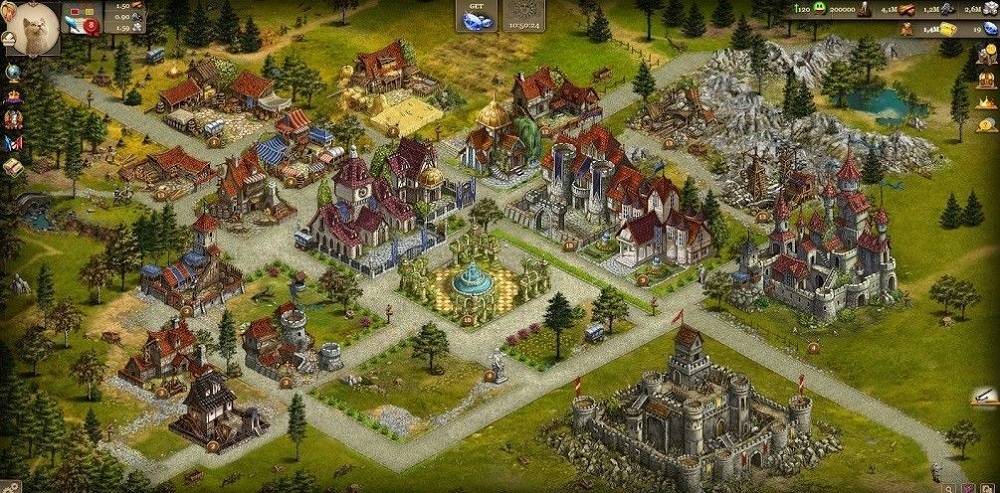 Published by R2games, Crystal Saga is a free to play 2.5D browser based MMORPG set in the mystical fantasy world of Vidalia filled with winged creatures and fierce enemies, following the mysterious tale of the broken Crystal of Life. The game offers a vast virtual world, and is supported by a captivating and detailed storyline.
There are several features in Crystal Saga to keep you occupied. One of them is combat, and players have to face hordes of hostile monsters lurking in the dark and gloomy dungeons of Crystal Saga. If you feel the challenge is too difficult, you can always find a group and take down together the wild beasts and barbarians, gaining glory and equipment to aid your progress. Taming a slew of available pets, will also help you and your group in battle. The game offers a lot of options and features for pets. In addition to combat, players must also embark on numerous quests of all kinds, and to make it easy the Pathfinding feature will automatically direct the players to the quest location. These quests include d...
Crystal Saga screenshot: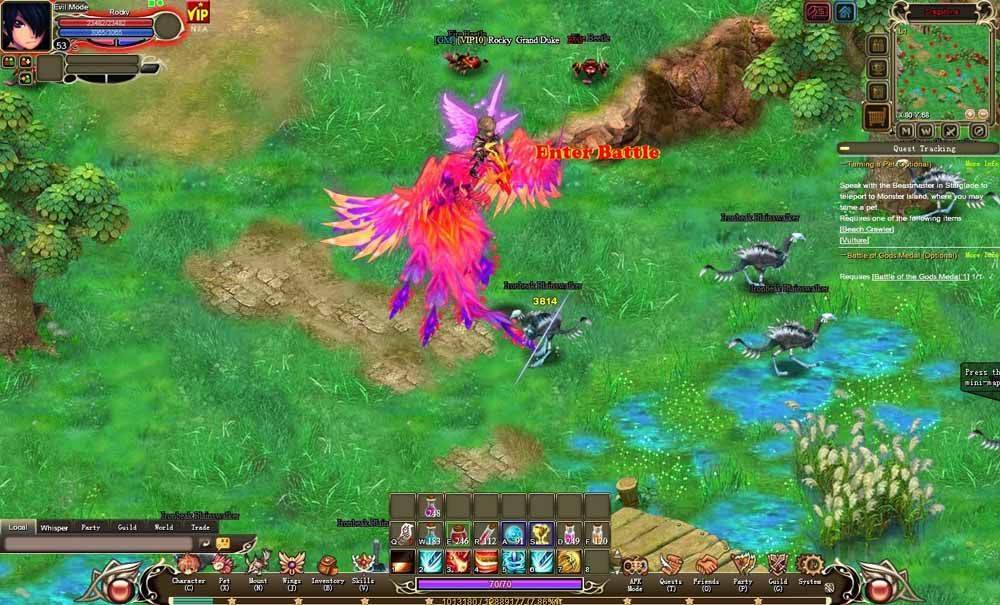 Shadow Kings: Dark Ages
Genre Type: F2P City Building MMO
Platform Accessibility: Web Browser
Development By: Goodgame Studios
In Shadow Kings: Dark Ages the realm is under attack by hordes of Shadow Orcs, beset on levelling civilization and wiping out all the cities of the kingdom, as the ruler of one such city it is your duty to defend the realm and destroy these barbarians, while struggling to progress your own city in the face of competition from other player city rivals. Shadow Kings is a classic city building strategy MMO where players must gather resources, advance their city through a variety of features and buildings, train the most powerful army that they can and use it to defend their lands and bringing their opposition to heel. As the game is a browser-based free to play MMO players can enjoy it on most systems, and even on their tablets whilst there are on the move.
A city can only progress if it has the necessary resources to do so, valuable components that go into constructing every building, training, milita...
Shadow Kings: Dark Ages screenshot: