BROWSER GAMES
Skyrama
Genre Type: F2P Airport Manager MMO
Platform Accessibility: Web Browser
Development By: Bigpoint
Skyrama is a fast paced airport simulator where players are responsible for their own airport, tasked with constructing the various buildings required to run an advance the site as well as managing the arrivals and departures of the various international flights coming and going from your airport. The game is a free to play browser-based MMO that allows players to create their own quick account through the website or login using their Facebook accounts.
The key to advancement is acquiring AirCoins, the in game currency that players will earn through successfully accepting, servicing and departing flights on time as well as by completing various tasks and objectives that will pop up throughout the game. With AirCoins players are able to purchase a variety of buildings and place them down on their own private land, having full management over the layout of the airport itself. Each building has its own cost, level requireme...
SkyRama screenshot: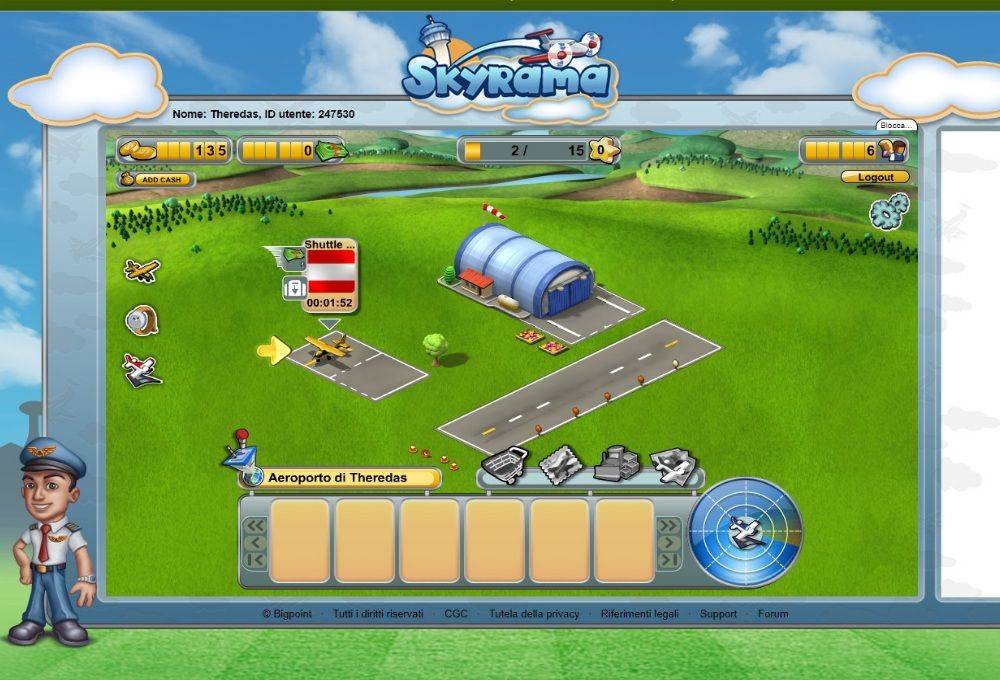 Tiny Mighty
Genre Type: F2P MMO
Platform Accessibility: Web Browser
Development By: Amzgame
In Tiny Mighty players are tasked with assembling their own team of tiny Heroes, imitating characters from the Marvel franchise the graphical design of the heroes are smaller, fatter versions of official characters but renamed such as Poison (Venom), Grout (Groot), Wolfie (Wolverine), Laser Eyes (Cyclops), Rabid Racoon (Rocket Racoon), Dr Octopi (Dr Octopus) and more. The game follows a quest based progression with automated features, where players must build up their own team and try to improve the power of their collected heroes. The game is a 3D side scrolling MMO that can be played directly through your web browser and is completely free to play.
Starting out with an initial Hero; Dead Man (Ghost Rider) you have a single ability that you can use when in battle; picking up a quest players head into a level and must complete the different stages, unlocking them in order as they are completed. In the battle characters automatically ...
Tiny Mighty screenshot: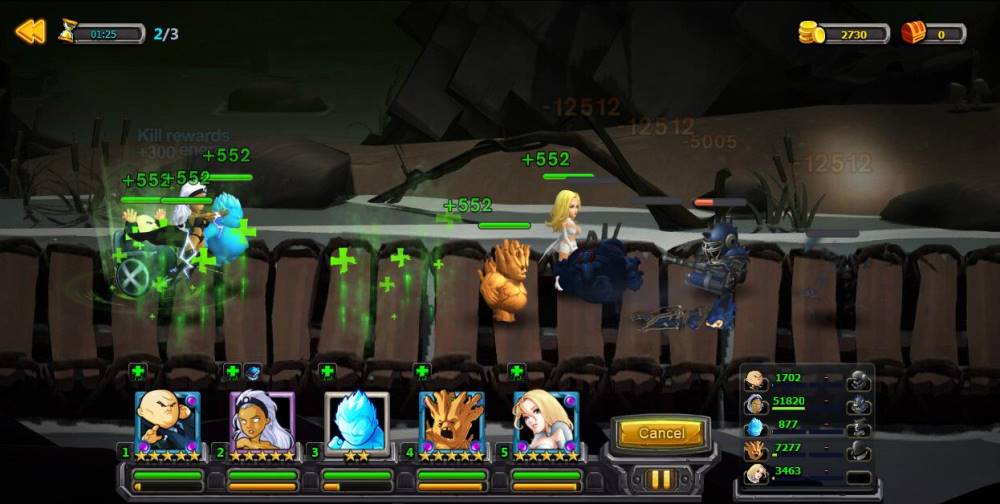 Space Pioneers 2
Genre Type: F2P MMO Strategy
Platform Accessibility: Web Browser
Development By: Looki
Take to the stars in this exciting free to play strategy MMO as you expand your fledgling Empire across a multitude of star systems, seeking out new planets and colonising them to bring them into your own territory as you compete against other rival empires who share similar goals in their rise to the top. This resource management/Empire building MMO offers long-term gameplay with a wide variety of options for players whether they wish to act peacefully and diplomatically towards other players or show their strengths through combat. The game does not require a client download and can be played for free through the official webpage and accessed directly in your chosen web browser.
As with many Empire management games the core of Space Pioneers 2 is to build is to build your Empire up and become one of the strongest players in the game, acquiring resources, colonising planets, raising a strong military fleet and asserting y...
Space Pioneers 2 screenshot: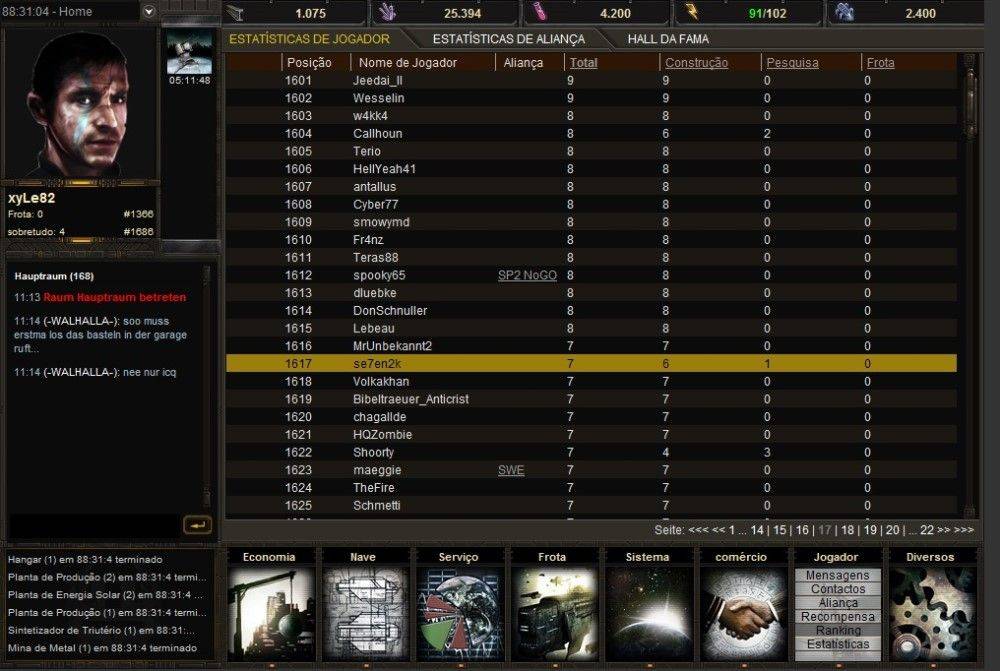 Felspire
Genre Type: F2P RPG MMO
Platform Accessibility: Web Browser
Development By: 37Games
The Felspire is a mysterious obsidian tower, a landmark in the world of Eremos that is said to be a source of infinite energy and also acts as a power to the underworld itself; many seek to protect the tower whereas there are those who simply wish to control it and the power it will bring them. Rise as a hero of the times in this new fantasy RPG filled with PVE, PVP, questing, crafting and a wide variety of other features, all of which are accessible through your preferred internet browser and completely free to play.
Players have a choice of three character classes to play as: the Mage, Warrior or Archer. The Mage is a ranged AOE specialist able to summon forth the elements and harness their power into powerful destructive spells having mastery over lightning, fire and ice. The Warrior is a strong, physical champion who stands at the forefront of battle, using their heavy armor, high defensed and huge hitpoint pool to protect their...
Felspire screenshot: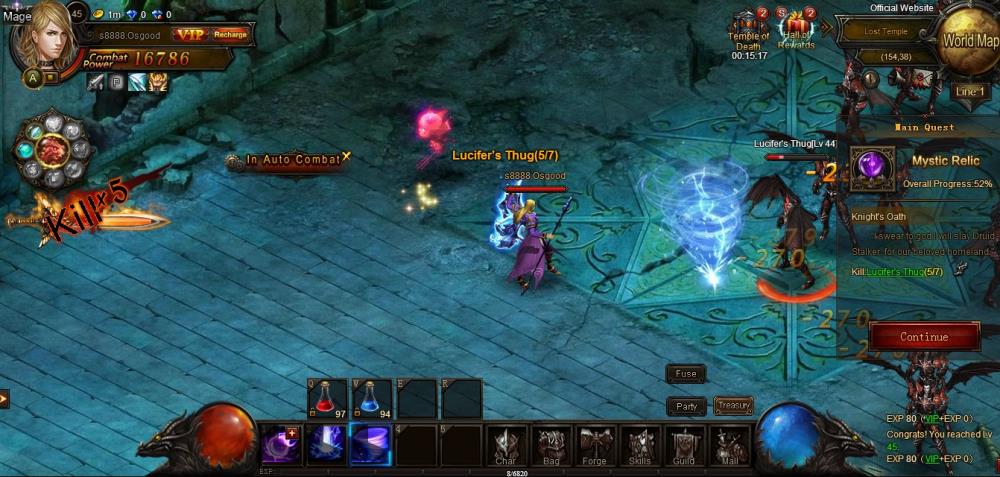 Dive into the abysmal depths at Deepolis - and experience the rapture of the deep in 3D!
Deepolis shows the direction in which the latest browser games are heading: This Flash 3D multiplayer game outdoes all browser-game technology which has been used until now. Experience action-packed fighting, use the trading systems and set up clan territories, explore new trading routes and enemy bases.
Using real-time technology, you cruise through the yawning depths of the ocean to conquer and colonize it. Remember, the early bird gets the worm - whoever gets there first can choose the best location for his naval bases.
Three fractions invite you to come take a look at their ships and technologies, and to fight together for a better future.
Deepolis offers you a fantastic underwater world to explore. But beware: danger lurks everywhere! Thousands of cloaked but very real opponents are cruising through Poseidon's realm!
Using the latest technologies, Deepolis entertains new players and old pros alike - this browser game offer...
Deepolis screenshot: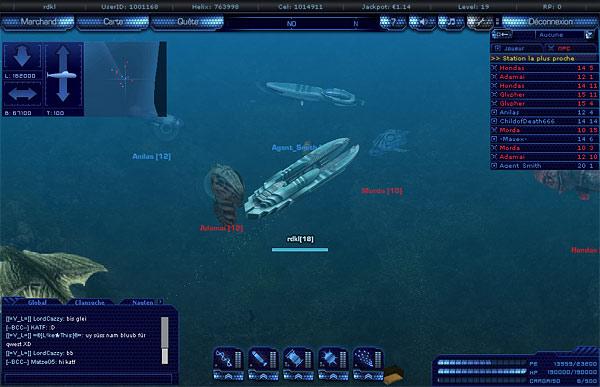 Woozworld is a browser-based virtual MMO world in constant evolution designed for tweens (ages 9-14). In Woozworld, tweens can safely create their own universe, play, and communicate with each other. Developed by Woozworld Inc. for internet browsers. Woozworld has creative functionalities as well as hundreds of games based on popular childrensí TV series. Woozworld is a 100% safe environment.
Ready to play directly in your browser, In Woozworld, each player can create a world based on his imagination and choose if he or she wants to share it with his friends and other Woozworld Citiízens. He can also choose to create complementary Unitz by clicking on the Add box. By choosing to place doors and assigning them destinations (a friendís Unitz, a Public Zone, another one of his own Unitz), your child can create a virtual world to his expectations.
In Woozworld, every child can: Create and customize his/her Woozen with accessories; Create his/her Unitz and transform the world; Vote for the best Unitz and Woozen; Play and view hundreds ...
Woozworld screenshot: