BROWSER GAMES
Empire Universe 2 is a space browser-based Massive Online Game where you can chose your own path in the galaxy, developed by Looki Games for internet browsers. Choose from 9 different races with their own unique stats and starting places in the galaxy map. Collect 10 different resources via mining asteroids and wreckages or through your planet's resource mines, customise 21 different spaceship chassis with over 66 components allowing for a lot of room for experimenting. With 146 different technologies to research it is a long spanning game that cannot be either won or lost. There is a strong focus on allied gameplay and it promoted teamplay whether you decide to join one of the many empires out there or create your own. Use your warships to fight real time battles against hundreds of opposing players and train ground troops to act as your last line of defence for when all your warships have been destroyed.
Choose your race between Jamozoids(The Jamozoids once were a nation very bond with nature, a nation that lived in symbiosis wit...
Empire Universe 2 screenshot: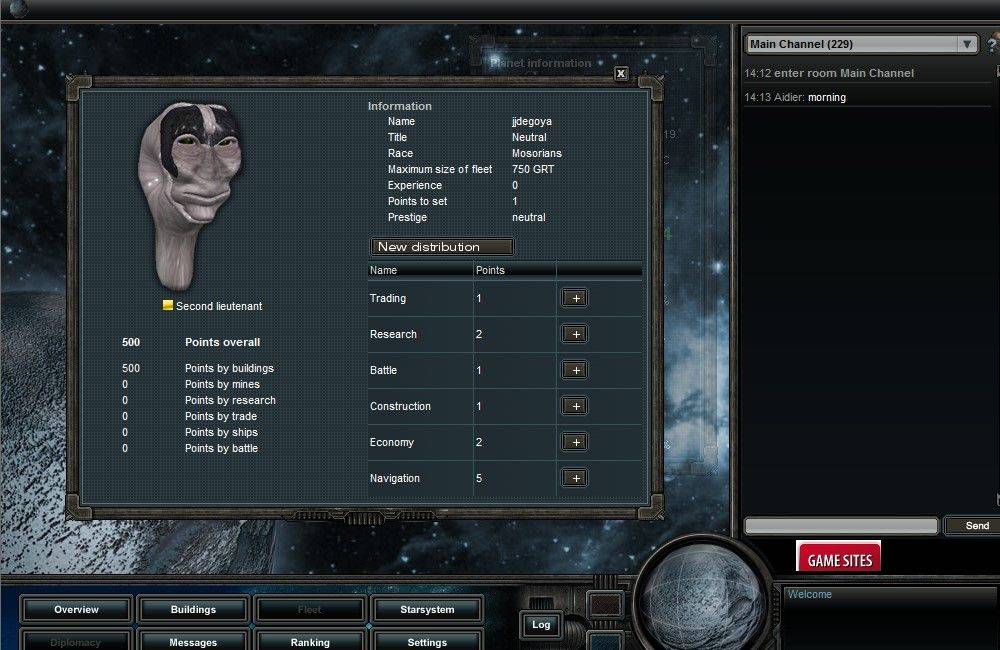 Warlord Saga is a browrser Free 2 Play MMO RPG Game developed by Leekolgames.
In Warlord Saga players step into the shoes of a rising hero during the Three Kingdoms period of ancient Imperial China where rival factions have arisen and brought the lands into chaos as they battle against each other for supremacy. In this free to play MMORPG players will focus on building up a powerful team of Heroes to help in the players task as they adventure across the land undertaking dangerous quests, acquiring powerful items, weapons and artefacts along the way as well is more companions to help them. Warlord Saga is accessible through your preferred Internet browser after creating a free account through the game's official website.
Players get the choice of three different classes, each with their own skills, abilities and play style: the Strategist, the Archer and the Warrior. The Strategist focuses on high DPS damage as an offensive melee combatant, the Archer preferring more long ranged attacks and is ideally suited for the back row of a...
Warlord Saga screenshot: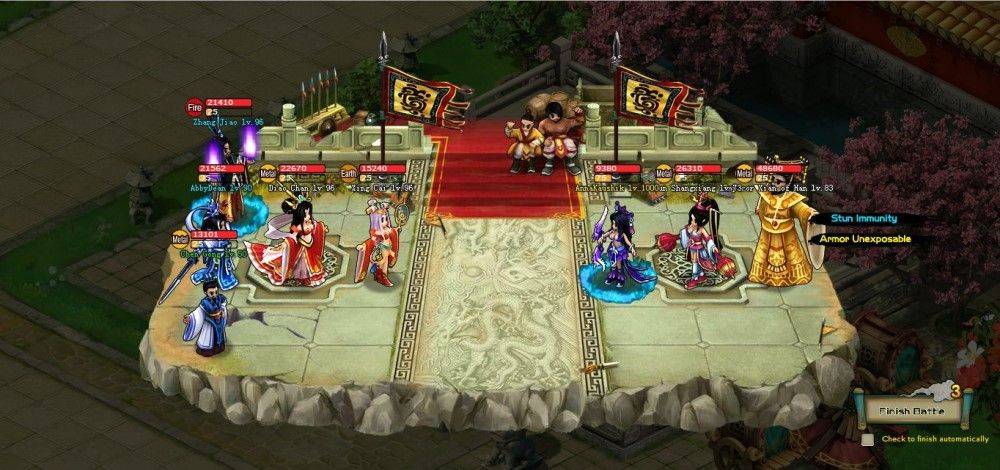 A Mystical Land is a free to play, browser-based, fantasy 3D MMO that combines elements of casual Facebook games with traditional MMOs, developed by Neonga for Internet Browsers. It features a fantastic world full of adventures, cooperative gaming with thousands of other players, considerable crafting features (fishing, mining, collecting, cooking etc.), traditional fantasy role-playing classes like Wizards, Warriors, Archers, and Healers; and availability to play on web browsers and Facebook.
The game lets you have all kinds of adventures together with thousands of other players in an enormous fantasy world. Players can keep many animals and plant vegetables in their house and garden. Players may fight and defeat monsters, accept quests to earn rewards and improve their character.
...
A Mystical Land screenshot: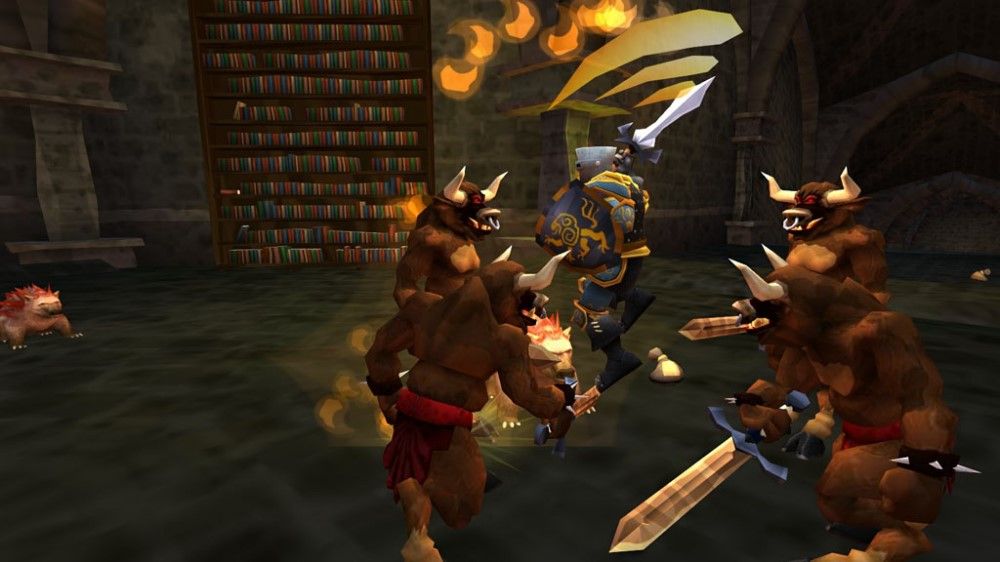 Developed by Plarinum, Total Domination is a free-to-play real-time strategic browser game. This title allows you to construct empires from the ashes of fallen civilizations. By discovering lost knowledge and researching new technologies, players can lead armies, protect their people, control the weapons of the future, and claim their empire. You have to wage war for control of the world's resources, develop your colony and instill loyalty in your followers.
The game is designed to be constantly updated in order to ensure a continually enhanced experience as the game stays fresh by offering new units, buildings, technologies, and defensive improvements for players. It's interface features all the classic element of the genre which are familiar to long-time gamers, plus global in-game Immersive storylines developments introduce non player opponents and new ways to work with or betray fellow commanders.
You are not alone in the world of Total Domination, and a flexible and strategy-based format allows users to play according to t...
Total Domination screenshot: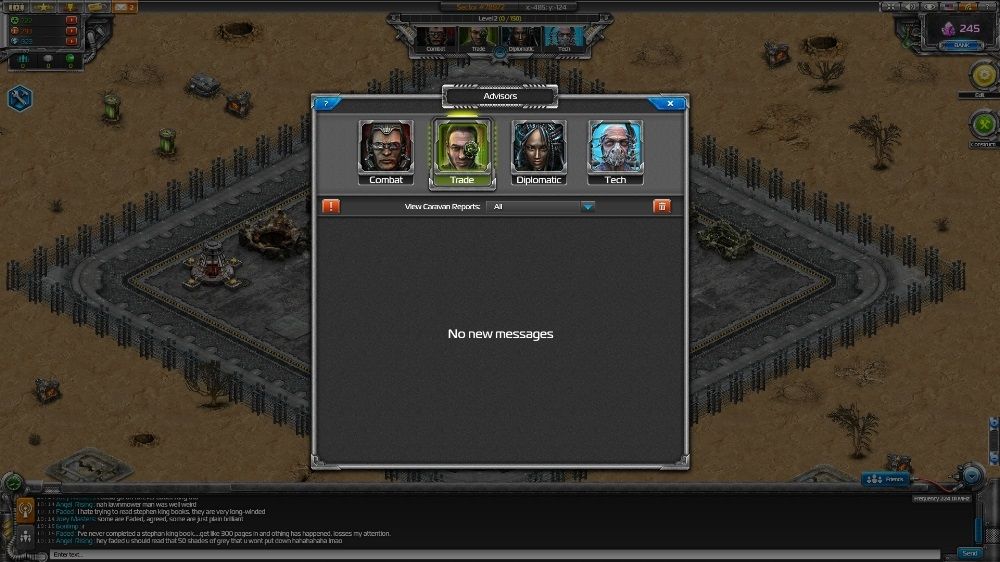 Venetians: Merchant's Dynasty is a free to play online browser-based game featured by trade and economic simulation, developed by Game Laboratories for internet browsers. The adventurers find themselves right in the heart of the flourishing world of the Mediterranean Sea during the 15th century. They will build their own businesses through smart trading with other cultures, go to sea and bond with other Venetians in aspiring mediterranean seaports.
It features complex business and building simulation in real-time set at the age of Marco Polo, a charming and detailled presentation that will take the players to glittering mediterranean seaports, a sophisticated trade, shipping and expedition system with different routes that cover the whole area of the Mediterranean, a complex society where you find several generations and succesions, a choise of different professions and specilisations, diplomacy, through various administrative offices to enhance prestige and influence, exciting battles out at sea against pirates, lot of social-featur...
Venetians screenshot: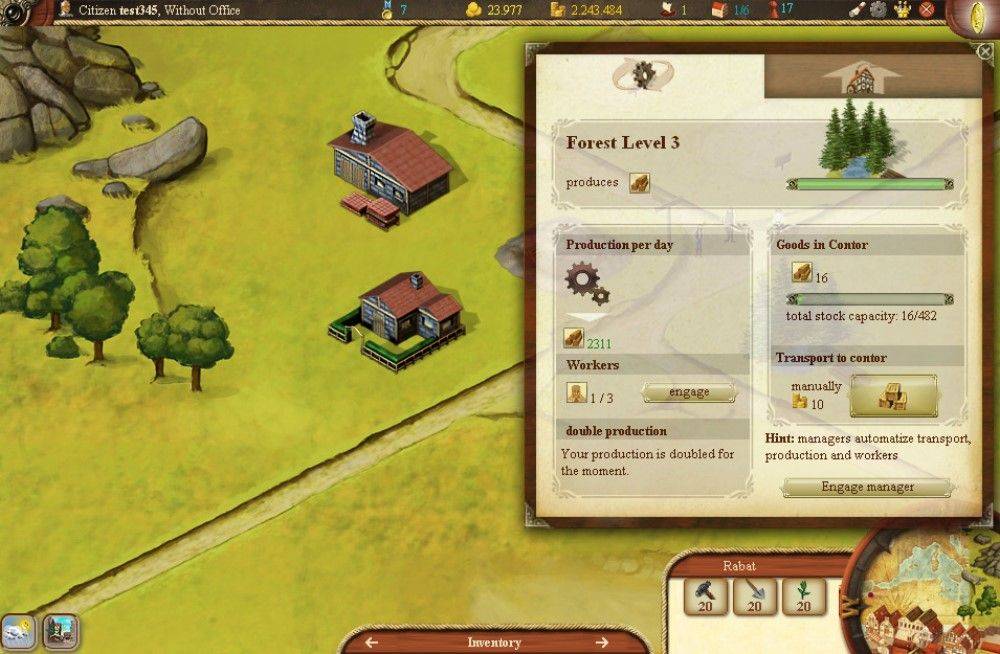 Asterix & Friends
Game Type: Free to play Strategy MMO
Developed By: EA Digital Illusions
Platforms: Windows
This colourful, comic browser-based free to play strategy is set in the world of infamous Franco-Belgian comic Asterix the Gaul, which revolves around a single village of indomitable Gauls that stand up against the occupation of their lands by the Roman Empire. In this "city" and resource management game players will take the reins of the surviving village after the Romans invasion, forced to rebuild and ready themselves for pushing back the foreigners back where they came from. With comic graphics and animations that capture the style of the original comic books and a host of characters both old and new including Asterix and Obelix themselves.
The game itself focuses around building up your village, gathering the resources needed and reconstructing those buildings that had been destroyed. In doing so Warriors, chieftains and other well- known characters from other surrounding villages will gather to your cause bringin...
Asterix & Friends screenshot: