BROWSER GAMES
ZooMumba is a free browser game mmorpg
Become a manager of a zoo in this fun and crazy, ZooMumba! Sets homes, care for their animals cute and quirky, and add new buildings and attractions to attract visitors - the fun in this game has no end!
Your duties as a manager beginning with the purchase of special habitats ZooMumba shop for your animal is comfortable. You decide which are unique habitats that your animals need and in what area you want to build your zoo.
Then comes the crucial and exciting task of buying your Zoo animals - would you cheeky monkeys, cuddly pandas or maybe the lions roar? As director of the Zoo, you have complete freedom to decide everything. Make sure you buy the male and female animals, so animals in the zoo to create families and grow your Zoo.
The animals are purchased ZooMumba PetPennies - which is the currency they receive each time someone pays to visit your Zoo entrance. With each new tour, comes the opportunity to buy more and better animals and / or improve facilities.
It is also essentia...
ZooMumba screenshot: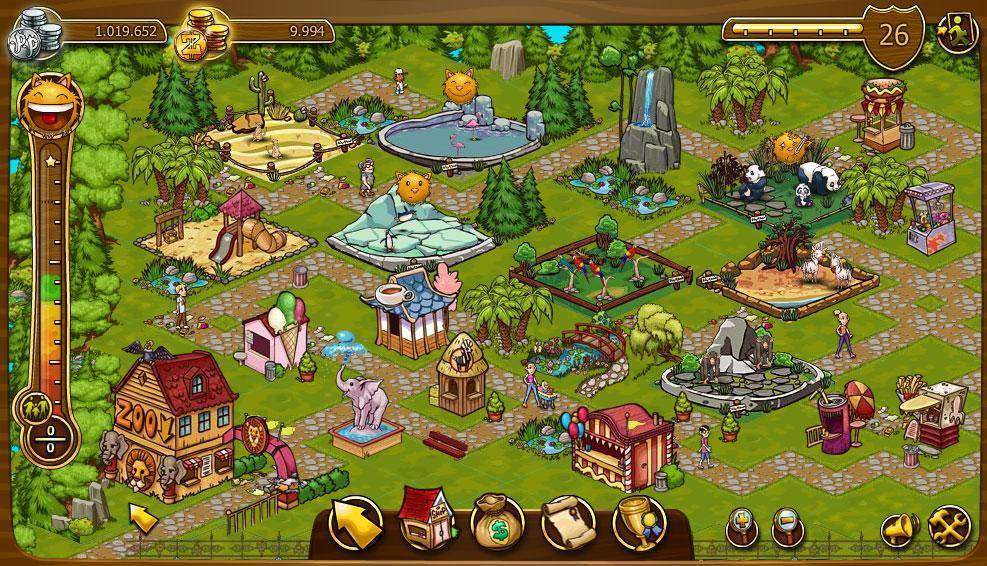 Developed by Splitscreen Studios GmbH for Internet browsers and Windows, Steel Legions is a free to play browser-based MMORPG which features rich graphics and an action based gameplay. It offers a downloadble thin client (about 20 Megabytes) to start the game directly from the desktop and it allows a fullscreen mode and changeable whidow resolutions. It combines rich 3D visuals with accessible, fast-paced player-versus-player action. You take control over a mechanical, steam-driven combat vehicle in an alternative history, where four factions struggle for land, resources and power.
In an alternative past, Steel, steam and oil have become the definitive resource to drive the military forces of their time: heavy, giant steel colossus, piloted by half a dozen men and women. They are keeping the balance of power between the four biggest empires. But they are hungry for their fuel. And resources are rare. Experienced commanders of those four rival empires are sent to a yet unknown land to gain control over itís resources. The dynamic b...
Steel Legions screenshot: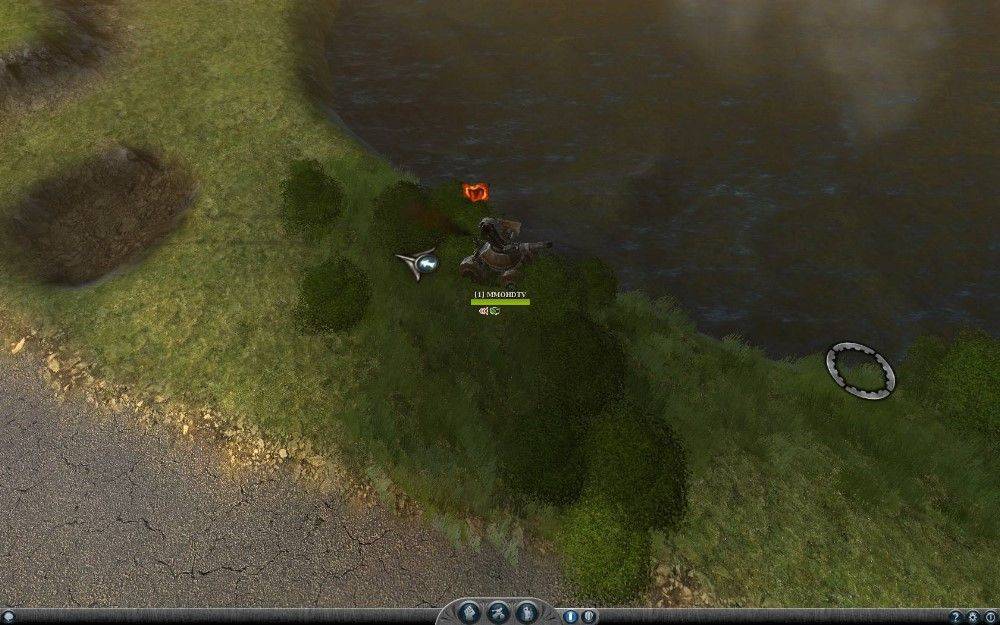 Empire Universe 2 is a space browser-based Massive Online Game where you can chose your own path in the galaxy, developed by Looki Games for internet browsers. Choose from 9 different races with their own unique stats and starting places in the galaxy map. Collect 10 different resources via mining asteroids and wreckages or through your planetís resource mines, customise 21 different spaceship chassis with over 66 components allowing for a lot of room for experimenting. With 146 different technologies to research it is a long spanning game that cannot be either won or lost. There is a strong focus on allied gameplay and it promoted teamplay whether you decide to join one of the many empires out there or create your own. Use your warships to fight real time battles against hundreds of opposing players and train ground troops to act as your last line of defence for when all your warships have been destroyed.
Choose your race between Jamozoids(The Jamozoids once were a nation very bond with nature, a nation that lived in symbiosis wit...
Empire Universe 2 screenshot: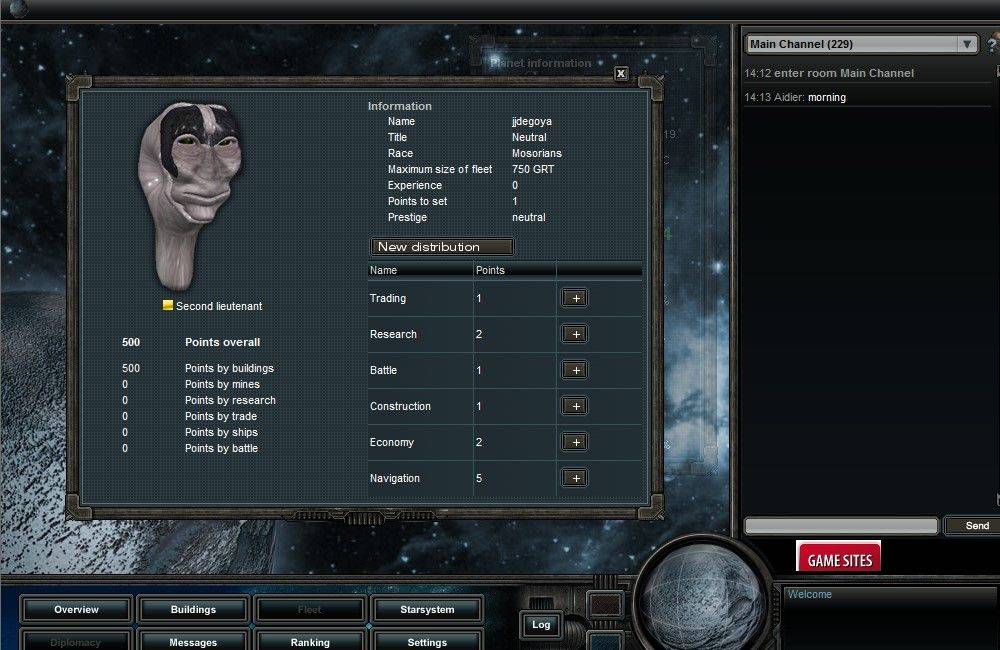 Play the history with one of the 9 unique nations. Complex real-time strategy with 16 battle and siege units, 9 unique units, buildings, skills and many other game elements, which will entertain you, but may also sweat you a little, while you compete with the thousands of real players all over the world.
Show what tactical skills you have and change the history! Register now and join in one dynamic virtual world of affairs, battles and find many new friends....
Khan Wars screenshot: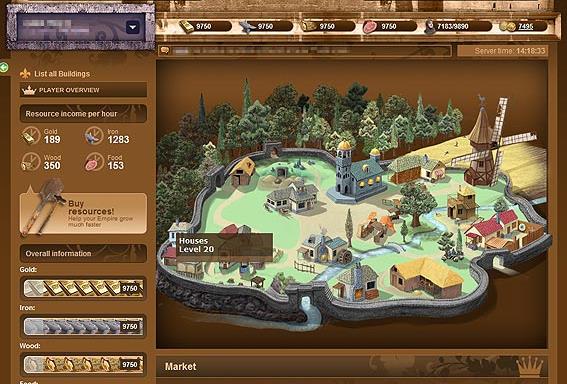 Warlord Saga is a browrser Free 2 Play MMO RPG Game developed by Leekolgames.
In Warlord Saga players step into the shoes of a rising hero during the Three Kingdoms period of ancient Imperial China where rival factions have arisen and brought the lands into chaos as they battle against each other for supremacy. In this free to play MMORPG players will focus on building up a powerful team of Heroes to help in the players task as they adventure across the land undertaking dangerous quests, acquiring powerful items, weapons and artefacts along the way as well is more companions to help them. Warlord Saga is accessible through your preferred Internet browser after creating a free account through the gameís official website.
Players get the choice of three different classes, each with their own skills, abilities and play style: the Strategist, the Archer and the Warrior. The Strategist focuses on high DPS damage as an offensive melee combatant, the Archer preferring more long ranged attacks and is ideally suited for the back row of a...
Warlord Saga screenshot: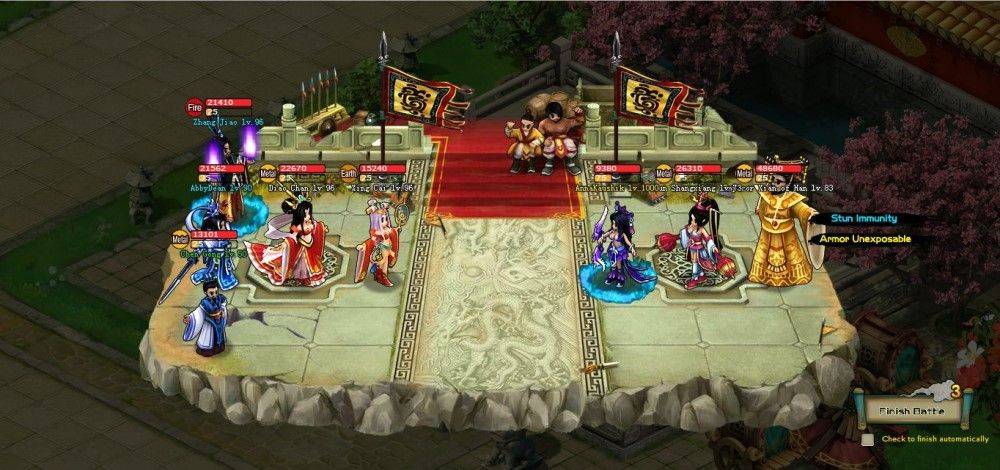 A Mystical Land is a free to play, browser-based, fantasy 3D MMO that combines elements of casual Facebook games with traditional MMOs, developed by Neonga for Internet Browsers. It features a fantastic world full of adventures, cooperative gaming with thousands of other players, considerable crafting features (fishing, mining, collecting, cooking etc.), traditional fantasy role-playing classes like Wizards, Warriors, Archers, and Healers; and availability to play on web browsers and Facebook.
The game lets you have all kinds of adventures together with thousands of other players in an enormous fantasy world. Players can keep many animals and plant vegetables in their house and garden. Players may fight and defeat monsters, accept quests to earn rewards and improve their character.
...
A Mystical Land screenshot: