BROWSER GAMES
Empire Universe 3
Game Style: Free to play MMO Space Strategy (MMORTS)
Available Platforms: Web Browser
Developing Studio: Looki
In Empire Universe 3 players will be able to take on the role of an intergalactic alien commander out to expand the borders of their empires territory, as the primary leader of your own planet players are able to construct their own military bases, raise up an army and begin to expand outwards to claim new planets as your own. The game can be played directly in your web browser without the need to download a client to play and is absolutely free to play. This space based Empire building RTS is an MMO that focuses on managing your resources, time and working strategically to compete against players from across the world.
The first choice a player must make is determining which of the nine available alien empires they wish to be a part of, in the role of a planetary commander it is your duty to expand your borders and bring your rivals to heel in the battle among the stars. With a wide variety of di...
Empire Universe 3 screenshot: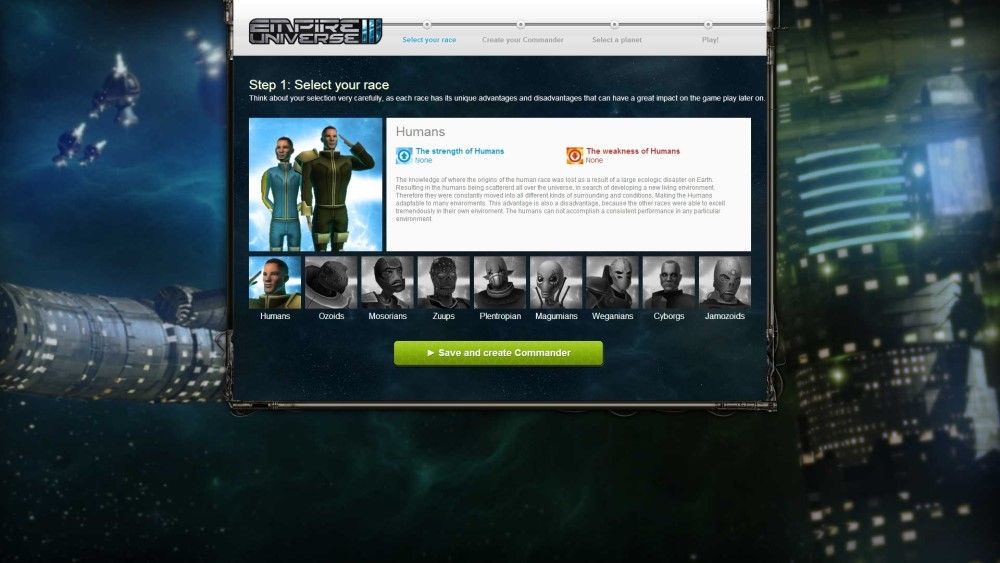 Felspire
Genre Type: F2P RPG MMO
Platform Accessibility: Web Browser
Development By: 37Games
The Felspire is a mysterious obsidian tower, a landmark in the world of Eremos that is said to be a source of infinite energy and also acts as a power to the underworld itself; many seek to protect the tower whereas there are those who simply wish to control it and the power it will bring them. Rise as a hero of the times in this new fantasy RPG filled with PVE, PVP, questing, crafting and a wide variety of other features, all of which are accessible through your preferred internet browser and completely free to play.
Players have a choice of three character classes to play as: the Mage, Warrior or Archer. The Mage is a ranged AOE specialist able to summon forth the elements and harness their power into powerful destructive spells having mastery over lightning, fire and ice. The Warrior is a strong, physical champion who stands at the forefront of battle, using their heavy armor, high defensed and huge hitpoint pool to protect their...
Felspire screenshot: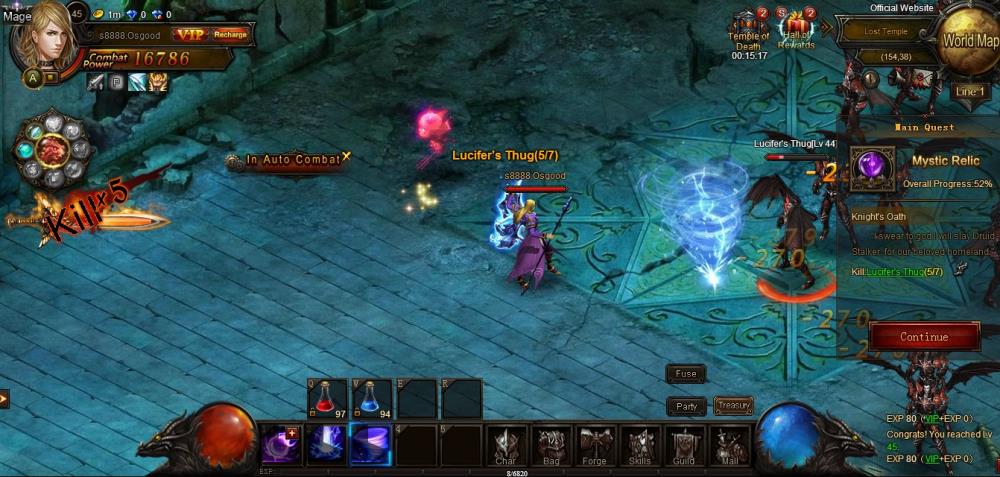 Dive into the abysmal depths at Deepolis - and experience the rapture of the deep in 3D!
Deepolis shows the direction in which the latest browser games are heading: This Flash 3D multiplayer game outdoes all browser-game technology which has been used until now. Experience action-packed fighting, use the trading systems and set up clan territories, explore new trading routes and enemy bases.
Using real-time technology, you cruise through the yawning depths of the ocean to conquer and colonize it. Remember, the early bird gets the worm - whoever gets there first can choose the best location for his naval bases.
Three fractions invite you to come take a look at their ships and technologies, and to fight together for a better future.
Deepolis offers you a fantastic underwater world to explore. But beware: danger lurks everywhere! Thousands of cloaked but very real opponents are cruising through Poseidon's realm!
Using the latest technologies, Deepolis entertains new players and old pros alike - this browser game offer...
Deepolis screenshot: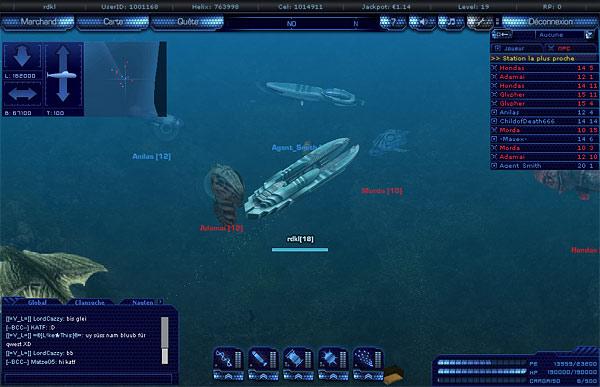 Grepolis is a free browser game medieval where it will have your poli (town) and you must take care to choose the best decisions for your people. To start the game will give you your first cop with some resources and some buildings important to furthering the game is fairly intuitive Grepolis so will not cost you a lot to learn how the game works....
Grepolis screenshot: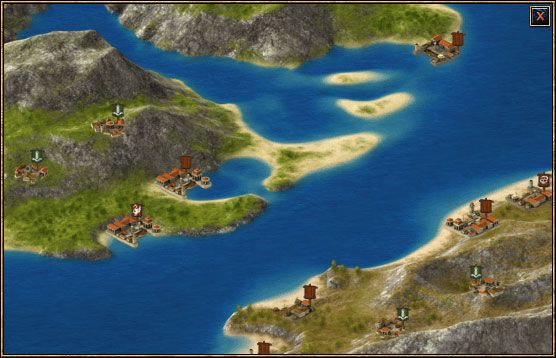 1.)Become a pirate, conquer the seas and hoist your flag!
Now is the time for exciting adventures on the high seas, bitter sea battles and the longing for unending freedom, fame and fortune. The player faces the challenge of battling against enemy pirates, and huge sea monsters. Wearing scars with pride and honour–they are witness to many famous battles!
Seafight is the newest, free real-time fantasy game with new individual 3-D maps inside an intelligent level system. Seafight boasts day and night modes with real-time implementation.
The player fights against real opponents "live". He controls the events in real time and experiences his actions in 3-D. A large number of game characters, multiple methods to arm himself and much more make for a diverse and exciting online pirate atmosphere.
Through Seafight, a thrilling and exciting story is brought to life with the newest streaming technology. An imaginative, creative and attractive design guarantees maximum gaming fun and captivating entertainment!
2.)Become a pirat...
SeaFight screenshot: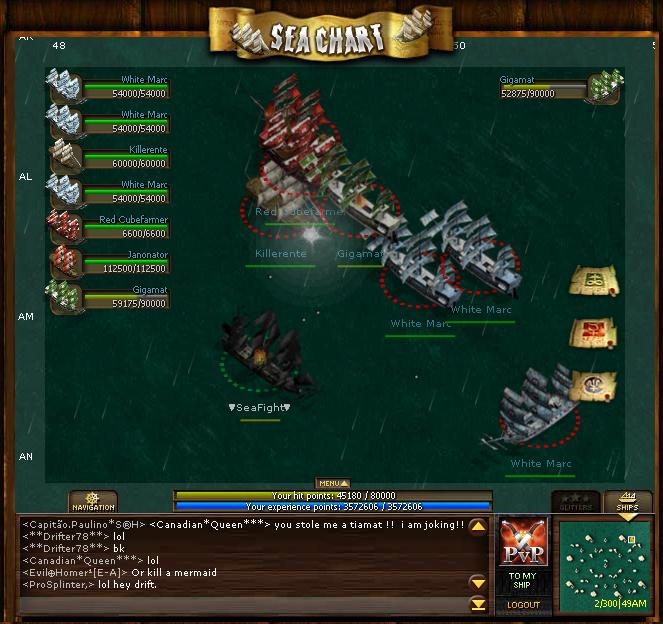 Woozworld is a browser-based virtual MMO world in constant evolution designed for tweens (ages 9-14). In Woozworld, tweens can safely create their own universe, play, and communicate with each other. Developed by Woozworld Inc. for internet browsers. Woozworld has creative functionalities as well as hundreds of games based on popular childrens' TV series. Woozworld is a 100% safe environment.
Ready to play directly in your browser, In Woozworld, each player can create a world based on his imagination and choose if he or she wants to share it with his friends and other Woozworld Citi'zens. He can also choose to create complementary Unitz by clicking on the Add box. By choosing to place doors and assigning them destinations (a friend's Unitz, a Public Zone, another one of his own Unitz), your child can create a virtual world to his expectations.
In Woozworld, every child can: Create and customize his/her Woozen with accessories; Create his/her Unitz and transform the world; Vote for the best Unitz and Woozen; Play and view hundreds ...
Woozworld screenshot: