BROWSER GAMES
Developed by InnoGames, Tribal Wars is a browser-based, massive multiplayer online real time strategy game. Set in the middle Ages, this game allows you to lead a medieval village to fame and power. The population grows, production rises and trade prospers. Every player controls a small village, striving for power, glory and fame. With your help the small village will grow bigger and bigger. Take down your enemies and prove you are a worthy champion.
In Tribal Wars, you can create a tribe or join one created by someone else. Tribes are group of players which grants different benefits such as mutual protection and guidance. Moreover, each tribe can set diplomacy with other tribes and create their own private tribal forum. Some worlds do not allow tribes of more than one hundred members, while others have no limit on members. The size of different tribes varies from world to world, depending on decisions of the tribal aristocracy and built-in limits on tribe size.
Combat in the game is heavily based on statistical attributes of t...
Tribal Wars screenshot: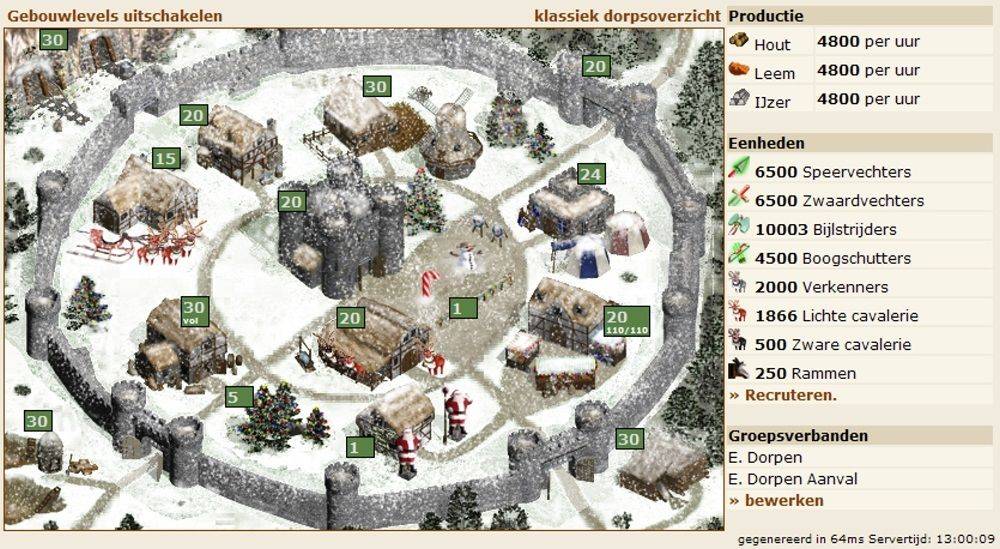 Eredan Arena / Genre: Free to play Fantasy Trading Card Game (TCG) / Platform Available: Internet Browser / Developer: Feerik
The nefarious Amnezy has captured the members of the nine hero Guilds of Eredan, putting them to battle in an arena of her own devising, forcing heroes to fight against their companions or alongside old rivals for her entertainment and revenge. In this trading card game (TCG) that can be played in your Internet browser, and is absolutely free, players control their team of five unique heroes in battle against rival players in the hopes of achieving fame, glory and fortune.
The game consists of a match of five bouts, were each hero will get a chance to fight against the opponent in one-on-one combat, where in other TCGs players can match up different combinations of cards to support each other and use different tactics, in Eredan Arena each hero fights on their own relying on the heroesí own strengths and abilities to win their around. The first player to win three bouts is declared the winner and earns ex...
Eredan Arena screenshot: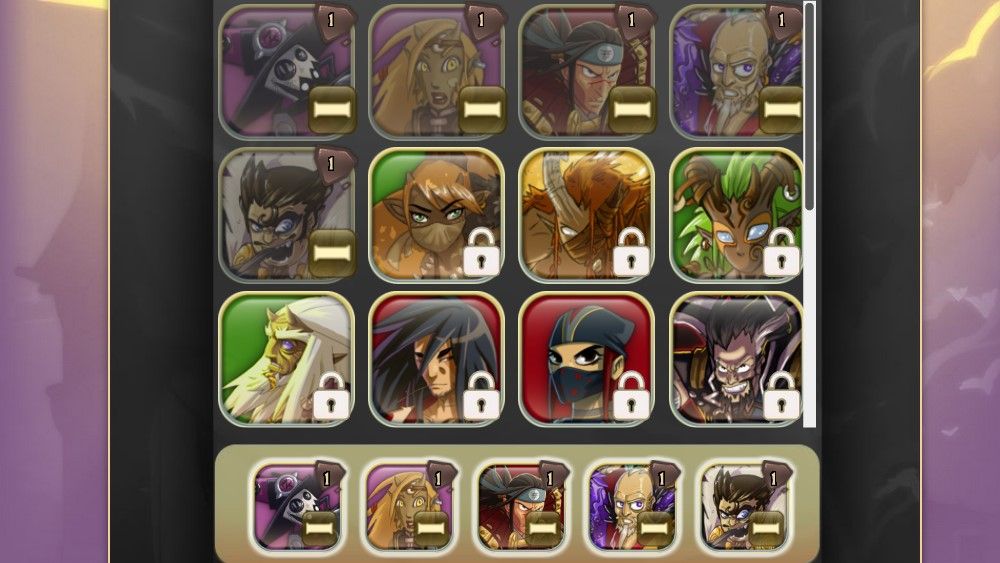 Developed by Bigpoint, Rising Cities is a free-to-play construction/management MMO completely playable in your favorite browser. Players have to create and develop their unique virtual city, granting an healthy living spaces for their residents, collecting, renting and investing in industry, power generation plants, transportation system and a lot of additional construction essential for a flourish metropolis. Their very own virtual city will need a vast amount of resources and energy, just like a real metropolis.
The most important thing in the game is balance. You have to hear the desires of your citizens, because they obviously don't want to live in an empty and boring landscape, and help them, without forgetting what your city truly needs. Having your pockets always full by satisfying your citizens is always good, but in order to prevent any disaster it's better to keep an eye on what's happening in your city and your industries.
However, getting to the top and becoming the best mayor is an arduous task. Only with a good str...
Rising Cities screenshot: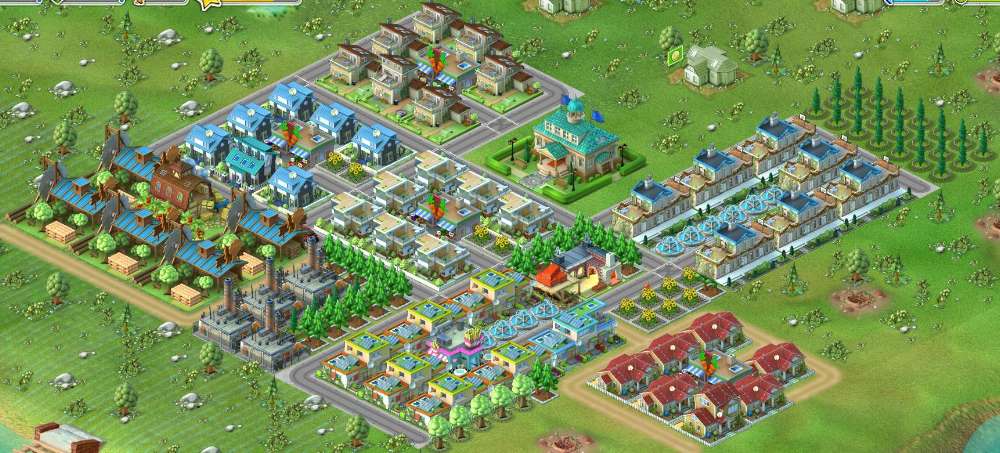 Naruto Saga is based on popular anime Naruto, now made into a ninja themed MMORPG where players get to take their own journey and become an infamous martial artist. Travel across the world and visits well-known locations and meet popular characters from the series in your adventure. The game is completely free to play and browser-based so no client is needed and you can playedirectly in your Internet browser; with dozens of new features there is plenty to do within the game and hours of online fun.
At the culmination of the first in game quest players are able to choose which can genre they wish to specialise in made up of three different martial arts forms. Ninjutsu practitioners will have improved critical strike chances to deal more damage to the enemy, fighters at utilising Taijutsu and more proficient in blocking techniques reducing the amount of damage taken and those who use Genjutsu are more skilled in dodging manoeuvres and can avoid all damage when triggered.
The biggest feature of the game is no doubt the quests syste...
Naruto Saga screenshot: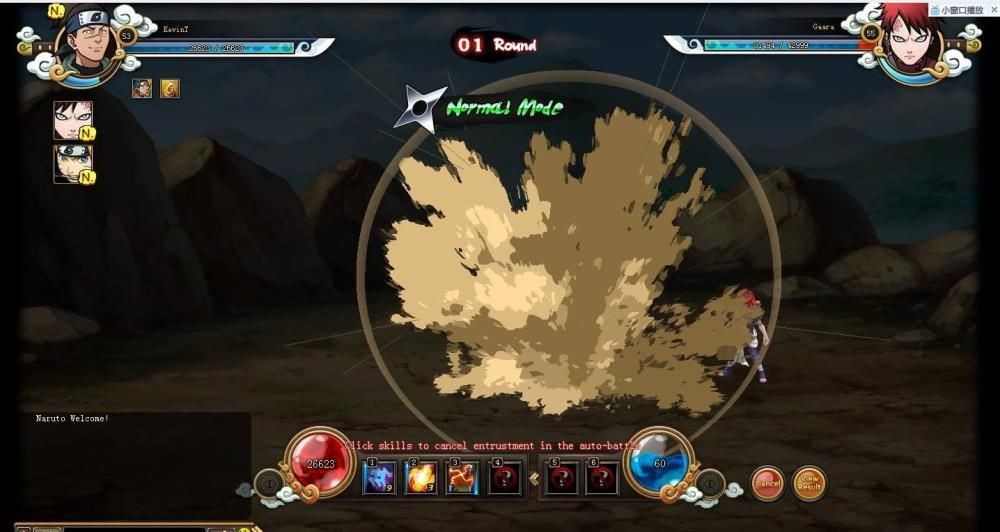 Big Farm
Game Genre: Farm Management Free to play MMO
Developed By: Goodgame
Platform: Web Browser
In this browser based free to play farm management game players take on the role of a fledgling farm owner, inheriting a farm from your Uncle George who hasnít had much luck in getting the farm off the ground. With advice from a few helpful characters and a little guidance along the way you will quickly raise this rundown farm into a successful and lucrative business as you manage every aspect of construction, production and expansion. The gamesí colourful graphics, simple user interface and casual gameplay will appeal to audiences young and old, from those who wish to pick up and play for a few hours to those who want to spend the evening tending to their chickens, growing their crops and chatting to new friends.
The main focus of the game is building up your farm and improving the various buildings and quality of produce that they can create, which in turn will make a more lucrative business and further help you to expand and ...
Big Farm screenshot: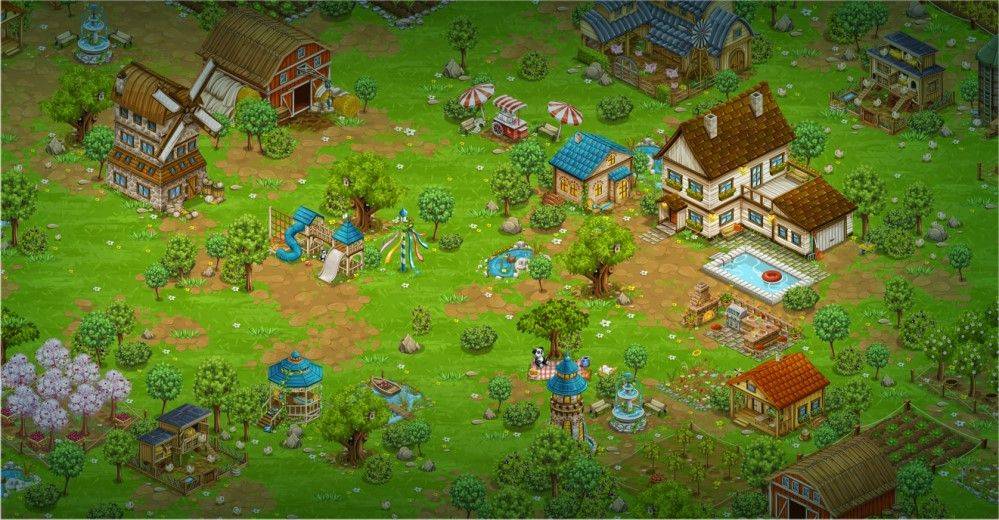 Rainbow Saga
Genre Type: F2P MMORPG
Platform Accessibility: Web Browser
Development By: NGames
This fun and colourful MMO role-playing game lets players step into the boots of a rising Guardian sworn to protect the land of Troonmill against the rising threats of the Devil Lordís army in a story driven RPG that is advanced as players progress through the game. Rainbow Saga is packed full of features focusing primarily on PVE content but offers players the chance to PVP in the Arena, at all times working towards acquiring more powerful items and gear as well as levelling up with XP to gain access to new features and skills. The game is completely free to play and can be played directly through your web browser without the need of a client download.
Rainbow Saga offers a more action packed combat system were players must control their character through a 2-D platformer side scrolling world using the keyboard to move around and attack enemies in real-time combat. The types of attacks that players can make depends upon their Cla...
Rainbow Saga screenshot: