BROWSER GAMES
Letís Fish
MMO Type: Free to Play Fishing MMO
Developing Studio: Ten Square Games
Available Platforms: Internet Browser
This browser-based fishing themed free to play MMORPG allows players to experience an exciting fishing simulator where they will travel to various fishery locations, equipped with their own gear items and try to master the art of fishing. The casual, competitive and community driven fishing MMO the game is very easy to play, but fun for those who enjoy a more casual and simplified gaming experience that revolves primarily around achievement unlocking gameplay. Players will earn XP, unlock new gear and compete against other players in many friendly competitions.
The main purpose of the game is to catch different types of fish, typically those that appear in your achievement/quest tracker where players may be tasked with catching tend types of the same fish or successfully catching all the available fish. The primary feature behind the game is unlocking access to new gear and items, players can equip themsel...
Let's Fish screenshot: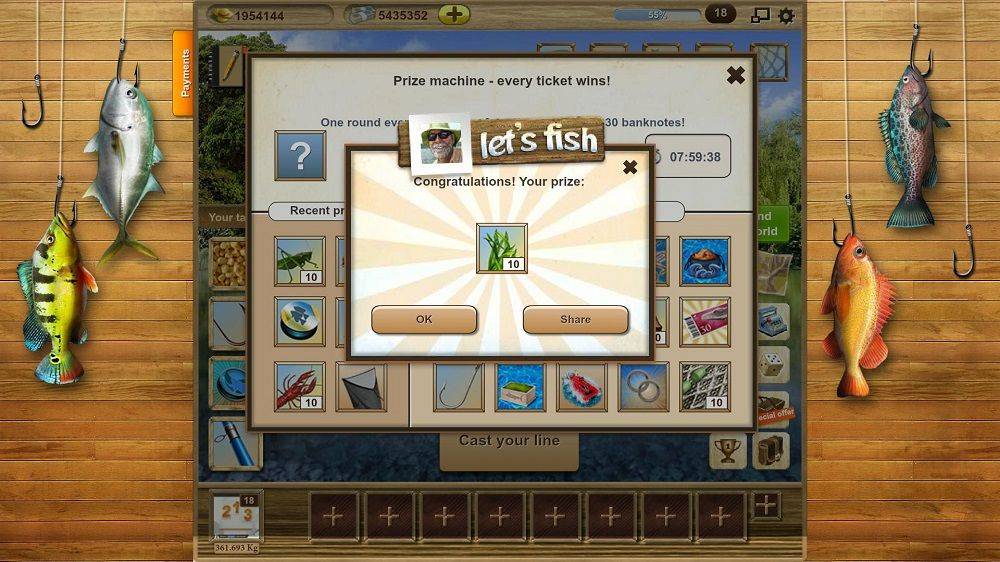 Ikariam is a browser game real time strategy massively multiplayer (MMORTS), whose aim is the colonization and conquest though, attaches great importance to trade and diplomacy. It was developed in Germany in 2008 by the programming undertaking on-line games Gameforge. Thousands of players can participate simultaneously in a virtual world set in the historic old age, with inspiration from classical and Hellenistic Greece in the morphology of the buildings.
The player receives a small polis should be expanded to build a great empire economic and / or military, and eventually by founding new cities called colonies.
The city is adjacent to other cities on the same island with a wonderful offering a particular bonus for each city on the island. In turn, this island is close to other islands forming an archipelago. The game world consists of archipelagos, being able to give two types of battles: Maritime and Land.
There are five raw materials: wood, marble, wine, sulfur, and Crystal (in Latin America, wood, Grape, Powder and Glass...
Ikariam screenshot: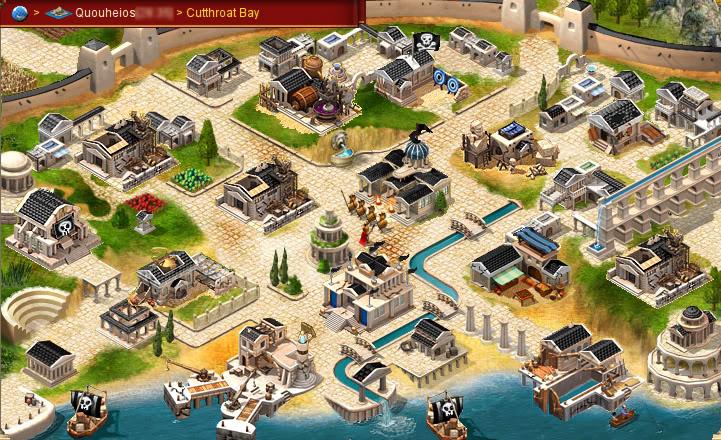 Fame and fortune await brave adventurers in the free to play 3D browser game developped by Splitscreen Studios, Dino Storm. With just a few dollars in your pocket, a little ammunition, a loaded laser cannon, and your small dinosaur, you make your way to DinoVille. you are a cowboy riding a dinosaur in the desert trying to make your way to the success by exploring the different areas facing down gigantic herds of dinosaurs and merciless robber bands and starting your thrilling search for valuable items.
A varied game world awaits brave adventurers around DinoVille. Dinosaur herds roam through the canyons, bands of robbers pop up, the environment can be searched for valuable items. The game world is never the same, danger lurks everywhere. Every expedition must be carefully prepared. Buildings such as supply camps, outposts, or goldmines can be found everywhere around DinoVille. You can take control of these buildings. Important buildings allow you to pile up enormous fame and fortune. But be careful, your buildings have to be regula...
Dino Storm screenshot: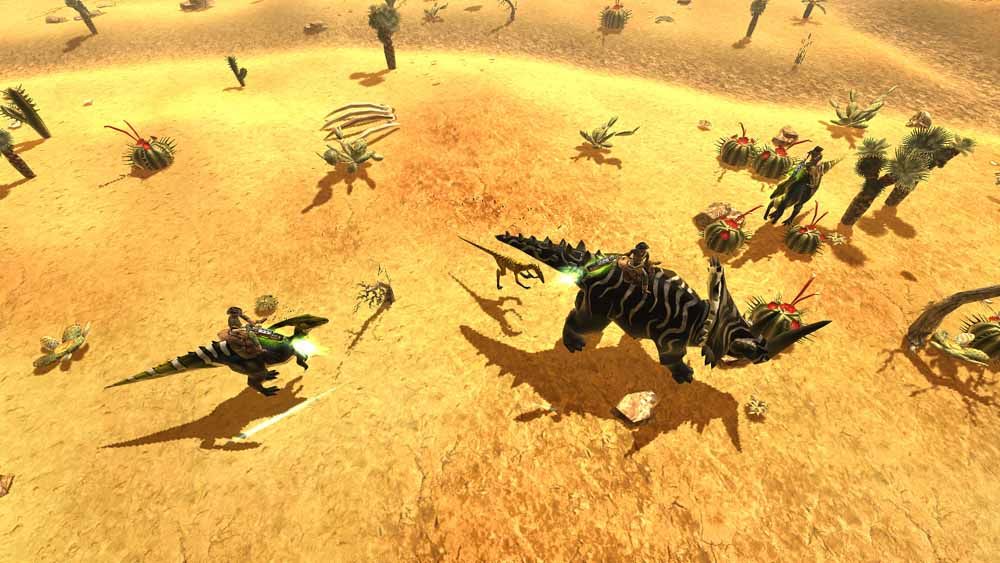 Developed by InnoGames, Tribal Wars is a browser-based, massive multiplayer online real time strategy game. Set in the middle Ages, this game allows you to lead a medieval village to fame and power. The population grows, production rises and trade prospers. Every player controls a small village, striving for power, glory and fame. With your help the small village will grow bigger and bigger. Take down your enemies and prove you are a worthy champion.
In Tribal Wars, you can create a tribe or join one created by someone else. Tribes are group of players which grants different benefits such as mutual protection and guidance. Moreover, each tribe can set diplomacy with other tribes and create their own private tribal forum. Some worlds do not allow tribes of more than one hundred members, while others have no limit on members. The size of different tribes varies from world to world, depending on decisions of the tribal aristocracy and built-in limits on tribe size.
Combat in the game is heavily based on statistical attributes of t...
Tribal Wars screenshot: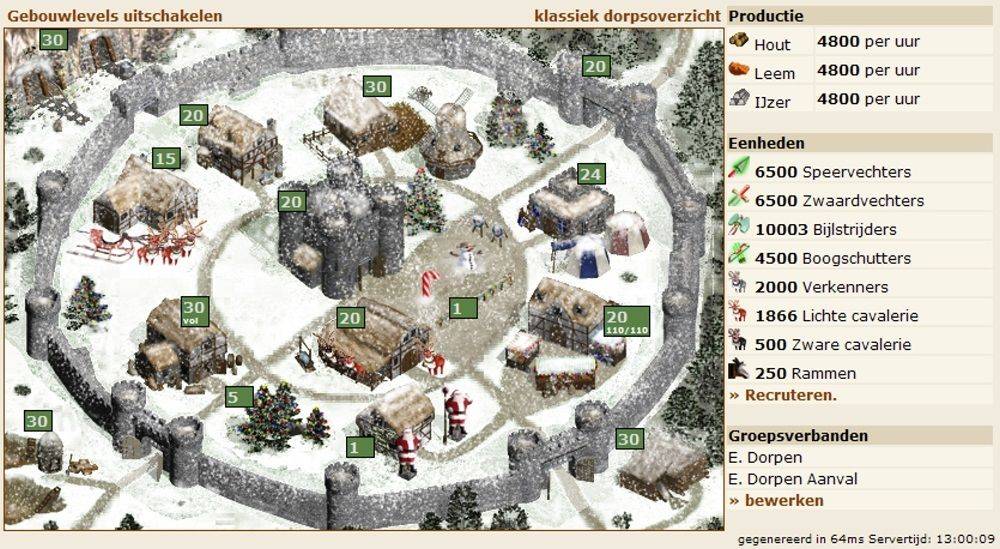 Big Bang Empire
Genre Type: F2P MMORPG
Platform Accessibility: Web Browser, iOS and Android
Development By: Playata
Big Bang Empire is a humorous free to play RPG that sees players emerge as rising stars of the adult entertainment business, working from local sleazy erotic cinema up to the big time with some of the pros in a story mission based narrative that will see the players story advance as they progress through the game. Customize your character, choose their outfit, create movies, form your own studio and get into a few cat fights along the way on your journey to the top. Accessible through web browsers or mobile app (iOS and Android) the game is ideal for players on the go who want a casual and fun rpg to play.
The game has a high level of personal customisation when creating your character, the huge choice of appearance components to choose between, such as eye shape, mouth, nose, skin tone and numerous hairstyles, itís easy to players to create the porn star that they desire such as a chiselled Spartan of a man, ...
Big Bang Empire screenshot: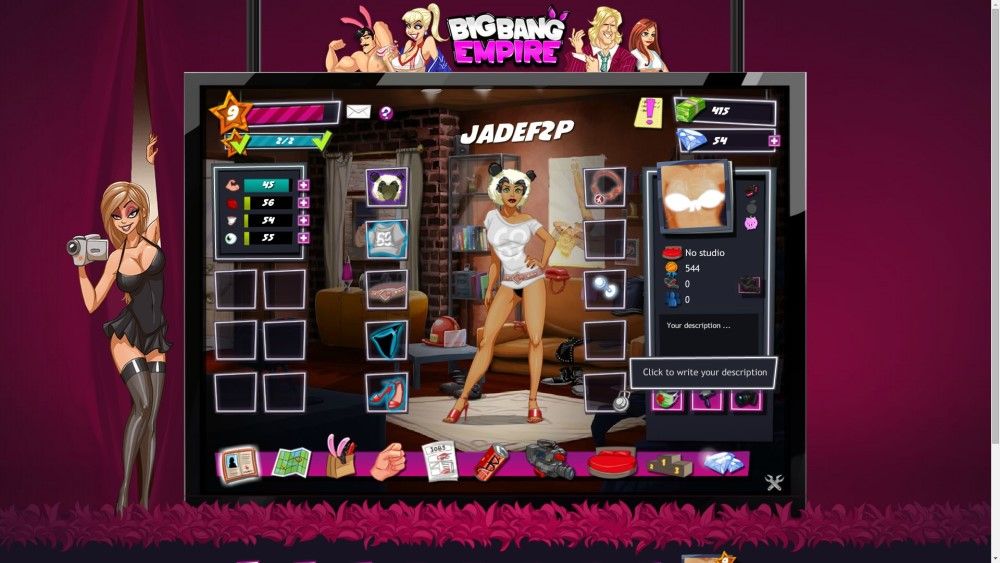 Eredan Arena / Genre: Free to play Fantasy Trading Card Game (TCG) / Platform Available: Internet Browser / Developer: Feerik
The nefarious Amnezy has captured the members of the nine hero Guilds of Eredan, putting them to battle in an arena of her own devising, forcing heroes to fight against their companions or alongside old rivals for her entertainment and revenge. In this trading card game (TCG) that can be played in your Internet browser, and is absolutely free, players control their team of five unique heroes in battle against rival players in the hopes of achieving fame, glory and fortune.
The game consists of a match of five bouts, were each hero will get a chance to fight against the opponent in one-on-one combat, where in other TCGs players can match up different combinations of cards to support each other and use different tactics, in Eredan Arena each hero fights on their own relying on the heroesí own strengths and abilities to win their around. The first player to win three bouts is declared the winner and earns ex...
Eredan Arena screenshot: