BROWSER GAMES
Knight's Fable
Genre Type: F2P MMORPG
Platform Accessibility: Web Browser
Development By: R2 Games
In Knights Fable players are able to choose from for unique classes in a fantasy themed world where players must work to levelling up their hero to make them more powerful, unlocking new skills and game features as they progress. This threat the game players will gain access to new heroes and beasts to improve their battle rating as well as acquiring powerful magic items to aid them in their quests. Knight's Fable is a free to play game that does not require any downloadable client to play and can be accessed in your browser.
Players begin the game by creating their character with a choice of four different pre-made characters: the powerful arcane Magi, the dexterous Fighter, the impenetrable defensive Knight or the buffing support Spiritus. Each character plays differently and has unique skills and abilities to their class, however they are only this starting point for your battle party, which consists of the various heroes ...
Knight's Fable screenshot: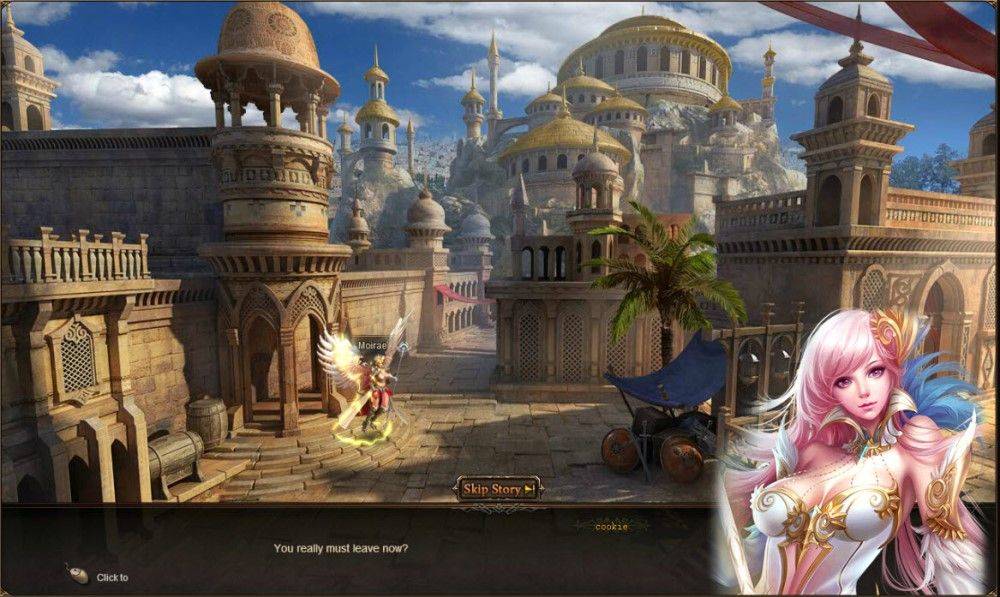 Mythborne
Game Style: Free to play MMORPG
Available Platforms: Web Browser
Developing Studio: R2 Games
Set in a world where unspeakable evils have been released upon the land by the banished Titans the heroes of old must now band together and defend the realm in this ancient Greece inspired mythological fantasy where players will meet and fight alongside Immortals and The Gods themselves. Mythborne is an isometric top down RPG that can be played directly in your web browser for free where players are challenged to recruit and field a squad of heroes to battle the evils of the realm in challenging PVE as well as competing against other rival players for position and prestige in exciting PVP combat.
The core of the game revolves around players both levelling up and improving their own character, chosen from five different classes, as well as recruiting and upgrading various mythological heroes to improve the overall Battle Rating of their party. Players will recruit new heroes as they advance through the game and level up, ac...
Mythborne screenshot: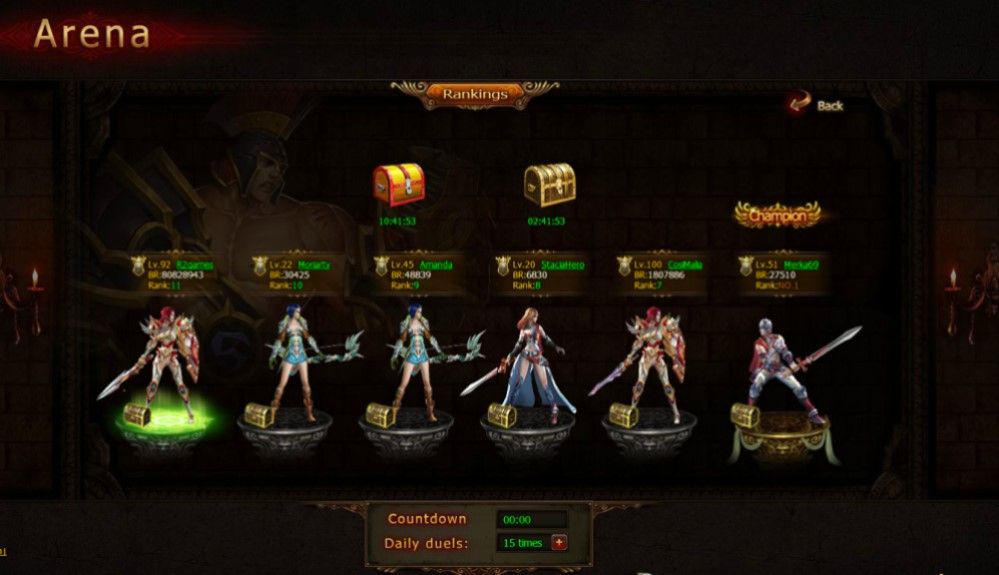 Nova Genesis
Genre Type: F2P MMORPG
Platform Accessibility: Web Browser
Development By: R2 Games
Journey to the planet of Cerulea where a dark force known as the Pyroi has invaded the upper continent of Etheron in search of the powerful artefacts known as the Nova Weapons, the only known items that can send them back to the core of the planet from where they came. In Nova Genesis players will rise as a new Hero of the time, destined to seek out the Nova Weapons for themselves and fight the Pyroi invaders. The game offers wonderfully rendered digital environments and an immersive storyline for players to follow as they progress through the game in this easy to access free to play MMORPG that can be played straight through your web browser.
Each player begins as a fledgling Hero, able to choose their path from three unique character classes: the Wraith, the Psyon or the Corsair. The three classes offer up different strategy and play styles in combat and have access to completely different skills and abilities, the Corsair foc...
Nova Genesis screenshot: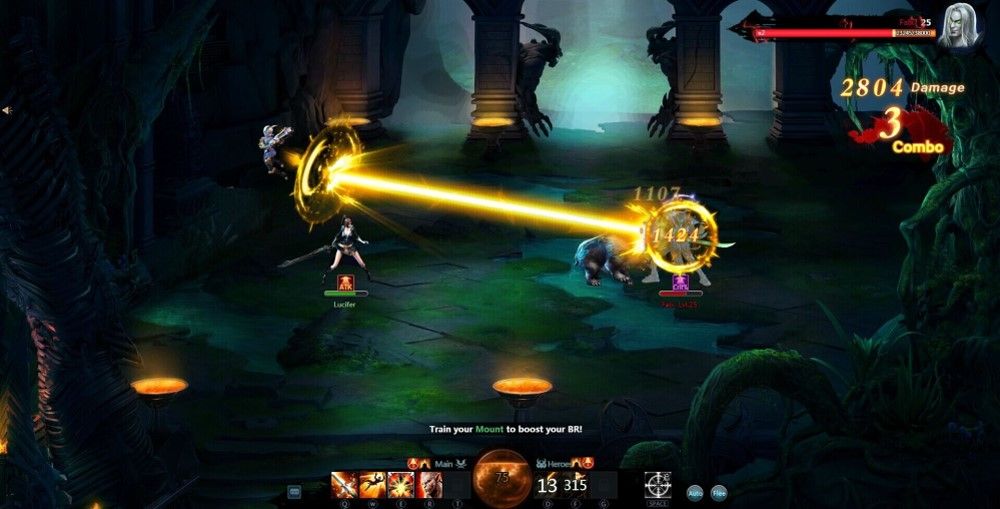 Summoner's Legion
Genre Type: F2P TCG MMO
Platform Accessibility: Web Browser
Development By: R2Games
In Summoner's Legion players are responsible for their own army of soldiers and tasked with fighting epic battles against both real-world players and the challenging AI campaign enemies, players must protect their Hero general at all costs whilst trying to defeat the opposing enemy Hero. Players will earn XP to level up and unlock new features as well as acquiring in game currency to purchase new booster packs to add units and abilities to their army/deck. The game is completely free to play and players can choose to purchase a VIP option and it can be played directly in your preferred Internet browser.
A battle typically consists of two opposing Heroes in a one-on-one duel (as players can face off against multiple opponents from time to time and also have allies in their battle on their own team), each Hero will have their own deck of 30 cards that is made up of the available units and skills that the player has managed to...
Summoner's Legion screenshot: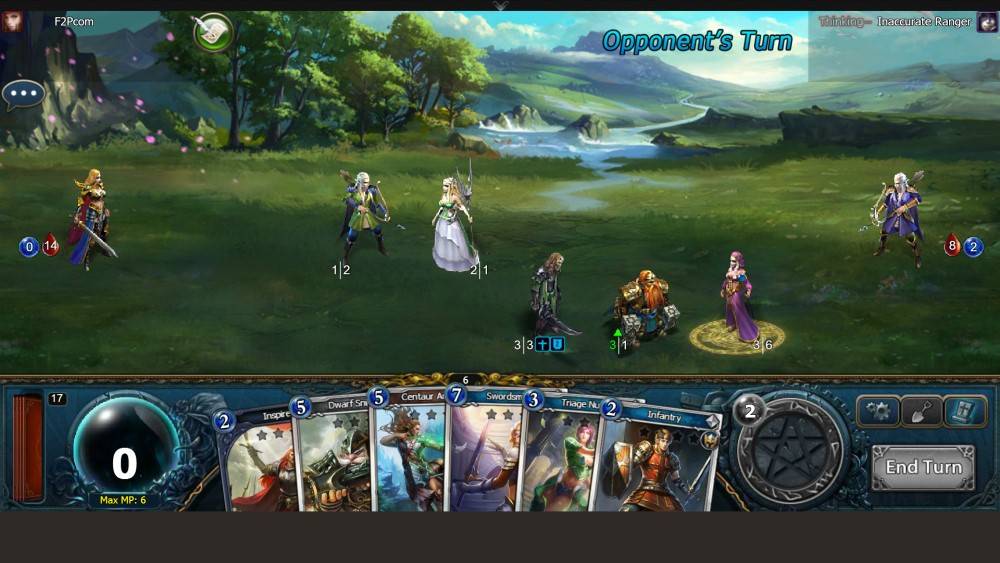 Winterfrost Legacy
Genre Type: F2P MMORPG
Platform Accessibility: Web Browser
Development By: R2Games
This free to play MMO is set in a fantasy world where players take on the role of child of a great King who goes up against a fallen deity, now tasked with defending the realm your character must band together the races to fight these malevolent Guardians. Winterfrost Legacy is an action RPG that follows a quest chain revealing a deep story and players must focus on gathering Mercensaries and gear to create a powerful team, leading them as one of four different classes (Mage, Warrior, Rogue or Shaman). The game doesn't require a client download and can be accessed directly through your preferred web browser.
Players are able to recruit new Mercenaries to join their team when they reach level 27, heading over to the Tavern area players can spend Anima, earned through questing, rewards or the Anima Alter, to spend as currency and purchase new mercs. As players level up and progress through the main story-arc they will meet ne...
Winterfrost Legacy screenshot: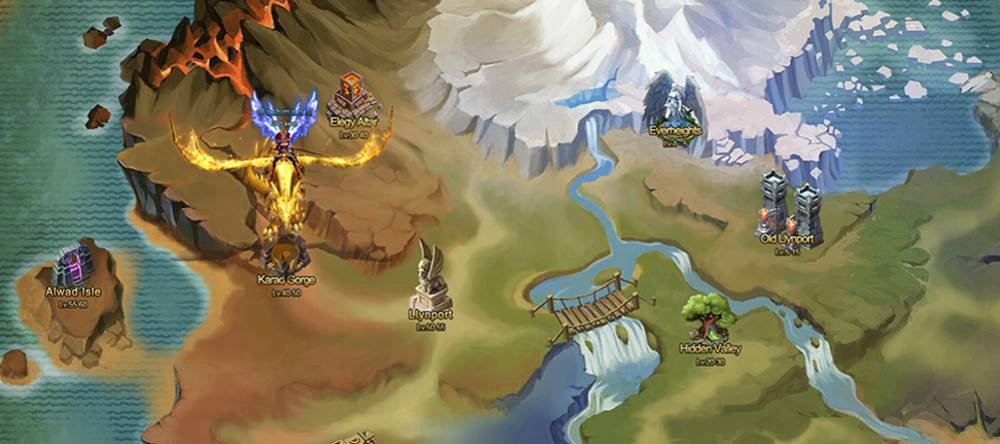 Seas of Gold
Genre Type: F2P RPG MMO
Platform Accessibility: Web Browser
Development By: R2Games
In Seas of Gold you take to the high seas as the captain of your own ship, on a story driven adventure heading from island to island in search of fame and fortune. The game itself is accessible through your preferred web browser with no need for a client download, completely free to play players can spend cash on premium currency in the form of Diamonds if they wish, which allows them to upgrade their VIP level, buy various items from the diamonds only shop and a variety of other perks.
When starting out players can select their character from four available fledgling captains, in command of their starter ship the aim of the game is to build up both your skills, your ship, crew and your fleet of other captains. With each upgrade a player will become stronger which is shown by the value of their Power rating, a score that can be seen by other players, particularly useful when fighting in Arena PVP for rewards and rank position.
...
Seas of Gold screenshot: