BROWSER GAMES
DDTank is a free to play, turn-based, multiplayer online shooter browser game where you compete with players all around the world. Developed by NGames, Players engage in a shooting based battle where, wind, angle, power, and position, all play an important role in order to deplete the enemys HP. It features cartoon style graphics, cute and dreamy sceneries, various fashionable suits, weapons with different attack effects, different battle modes and music and sound effects. Relaxing music combining with funny sound effects makes the game more lovable.
Stock your arsenal with a variety of weapons. Personalize your characters with awesome costumes and power-ups. Combat in DDTank is pretty straight forward: you either need to kill or knock your enemies off the map. Pretty easy: it just takes some time to learn how to practice aiming. Gameplay is easy to learn, but difficult to master. DDTank is very similar to Worms and Gunbound, but runs on a browser window.
...
DDTank screenshot: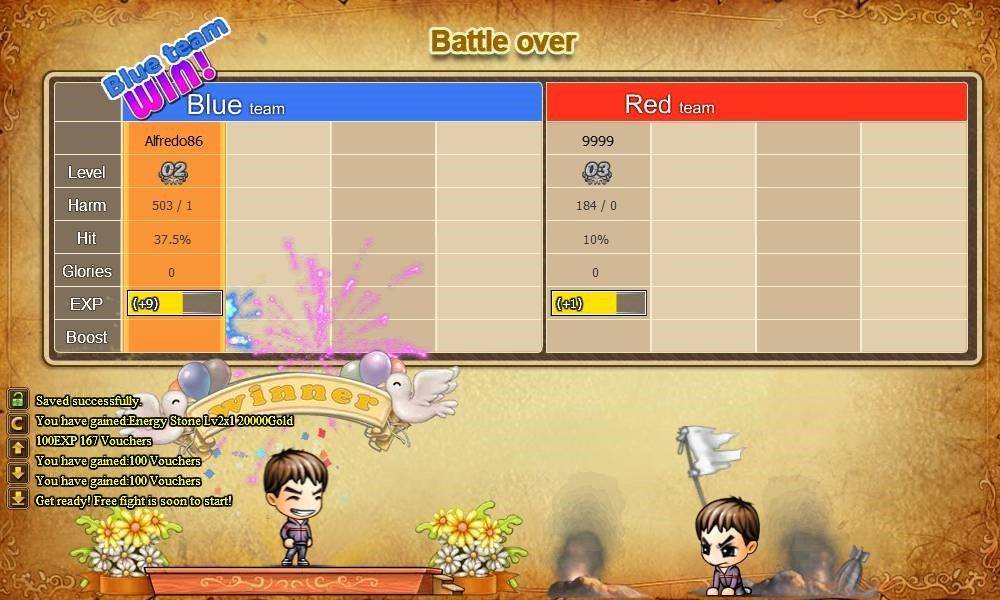 1100AD is a f2p, browser-based, War Tactics and Strategy game placed in the Medieval era of parts of Europe. It is unlike most other war strategy or medieval era games. They have a pleasant mix of village, town and city development as well as troop training for armies and battles. You are placed in a rather large valley along with many other, mostly first-time, players from many counties, cultures and languages. Just like in real life, you will need to find methods to communicate (or not) within this context. You have choices to become friends or foes with just about everyone you come in contact with.
Developed by Ambergames for internet browsers, the game does not require too much attention, many operations (even tactical combat) can be played automatically (by the AI). Focus only the fields of medieval world, you wish to focus.
And the game does not require installation or system resources, play it anywhere from any browser.
...
1100AD screenshot: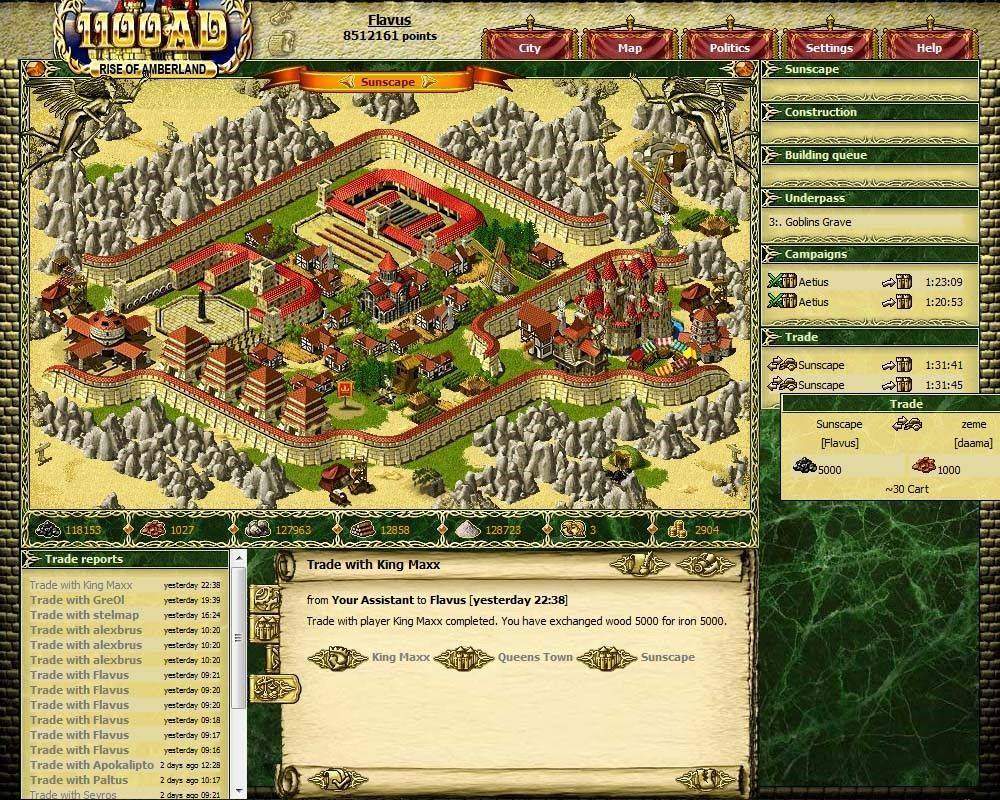 Developed by Ambergames for internet browsers, Shards of the Dreams is a free to play, isometric MMORPG for internet browsers set in a dark world, reminiscent of the Diablo series, where players can complete dungeon campaigns for single and groups (up to 5 players) against monsters. It features an unique game engine and gameplay, based on the client-server architecture and minimal requirements for the client, 8 character classes with different races, more than 200 challening quests, a huge game world, pvp and clan system, trees of talents, unique abilities, various on complexity and gameplay quests, trading, auction, in-game mail, resources gathering, item crafting, clan and team forming, arena (contractual pvp fights), reputation development, different fractions (sides) and different bonuses.
Game begins with small training for about 5 minutes. After passing the training the character receives 2nd level and gets to the Valley of Mists. The Valley of Mists is "sandbox" where new player is learning the game rules in basics. Designed...
Shards of the Dreams screenshot: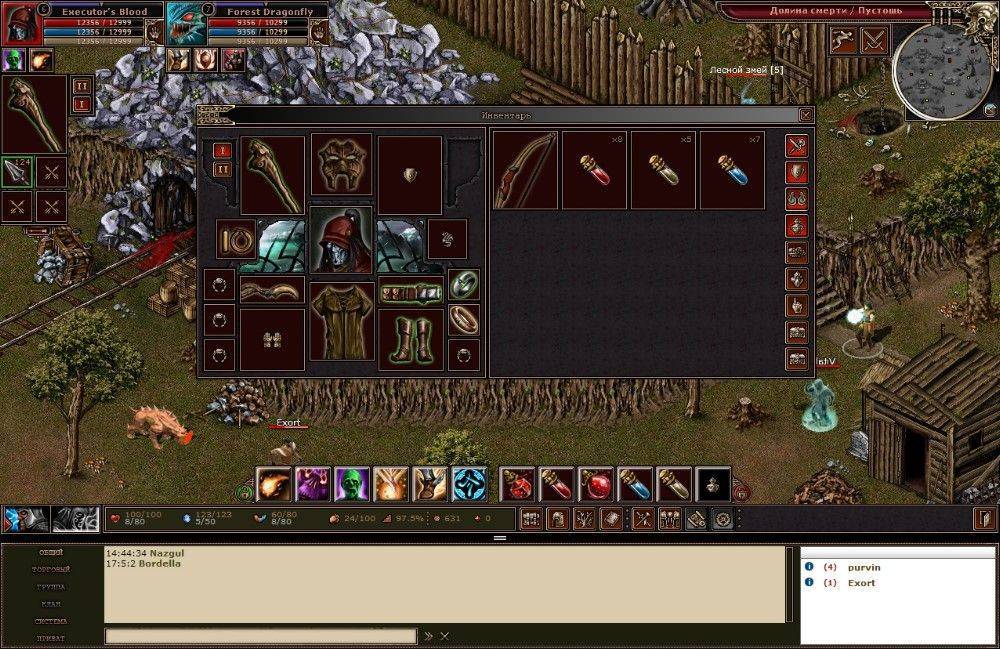 Developed by Crafty Studios Game for internet browsers, World of Ants is a free to play strategy browser game in which players assume the control of an entire ant colony. It's completely playable through a browser and on Facebook.
There are many tasks to accomplish in order to bring prosperity to the anthill. Through tasks and quests, players will get rewards. But players are not tied to their native ant hill. Players can conquer other colonies and expand their empire. The ant hill is made up of different chambers and mines which players can build and develop over time. These chambers serve several purposes like storing the resources players gather from mines.
World of Ants has a premium currency system. Sugar cubes are the premium currency. with these cubes, players can shorten building, research and production periods as well as increase the production of resources in the colonies.
...
World of Ants screenshot: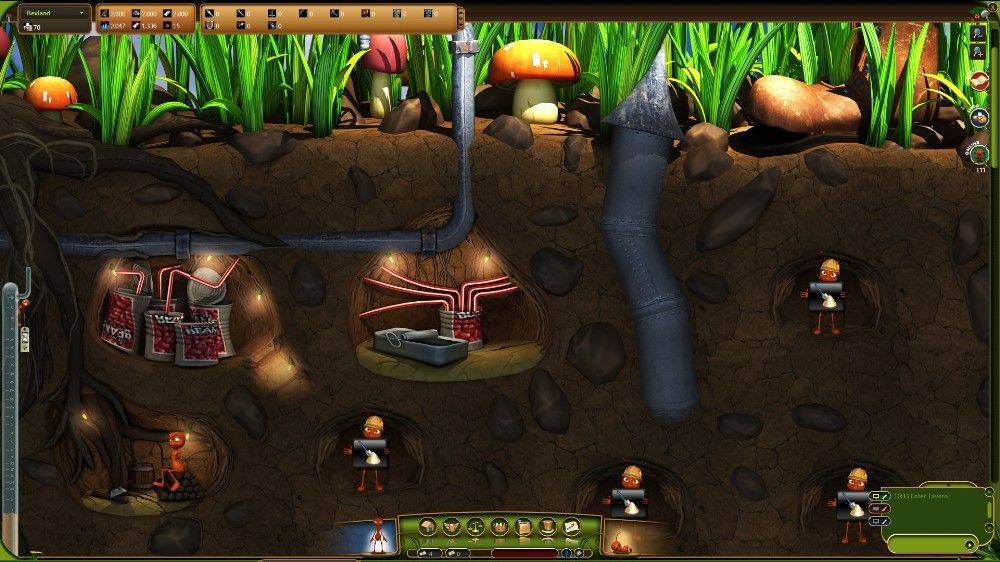 Evony is set in medieval times where a player must to establish a city and begin developing various technology and building supporting structures to generate armies and resources for the purpose of attacking other players and in game opponents. Evony is set in a persistent world–when a player logs out, the game continues.
Evony features player versus player (PvP) gameplay, making it possible to attack another player's cities. Evony offers many items through its Item Mall, most of them in some way accelerating the player's progression through the game.
Evony has two different monetary systems. The in-game monetary system revolves around gold. Gold can be obtained by completing quests and by taxing the player's population. It is also possible to sell resources for gold on the marketplace to other players. In lieu of this, a player can use real money to buy game cents with which to purchase items and resources from the in-game shop.
A player begins by acting as mayor of a city. The player gives instructions on production and constru...
Evony screenshot: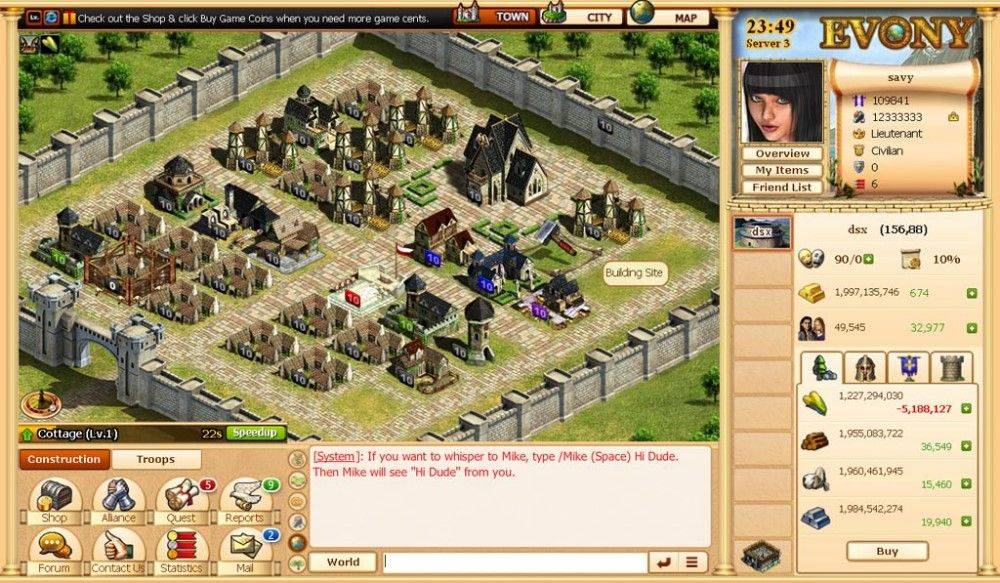 Goblin Keeper
Platforms: Internet Browser
Genre: Free to play Strategy MMO
Developers: Gameforge
Take on the world in this free to play browser-based game as a nefarious GoblinKeeper, the overlord of your own dungeon who controls an army of ferocious minions with the intent of total control and subjugation of your enemies. Deep from within your mountain dungeon and you will raise a terrifying army and unleashed it on the elves of the Overworld and destroy rival goblin keepers and claim their territory as your own.
In Goblin Keeper you must build and manage your dungeon (or dungeons if you have been successful enough to conquer others), responsible for all aspects from producing resources and materials for construction, building rooms to unlock various benefits and features, to training up your own monstrous army made of orcs, goblins, undead and a whole host of terrifying creatures. You can lay out your dungeon however you see fit, placing individual rooms and tower defences, to maximise efficiency. Create a library and allow...
Goblin Keeper screenshot: